CONTEST DETAILS:
Submit product reviews now through November 30th for a chance to win a brand new Littmann 3200 Bluetooth Stethoscope, a $399.99 value! Each approved quality product review is an entry to win. Only quality reviews will be approved and entered into the contest. The winners will be selected the first week of December 2013 and notified by e-mail to receive their prize.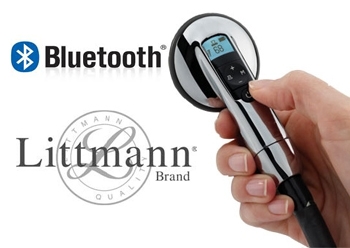 CONTEST INSTRUCTIONS:
Each product listed on MyStethoscope.com contains a "write a review" link (pictured below):

To write a review, simply head over to any product page in our store and click the write a review link.
IMPORTANT:
Be sure to include your email address when submitting your review, winners will be contacted via email.
SPAM NOTICE
The more reviews you write, the greater your odds of winning. However, to prevent spam all product reviews undergo a moderation process before
being posted to our site. Only original quality reviews will be entered into the contest drawing.
Your information is safe and will not be shared outside of our company. View our privacy policy.
Last Updated 11/1/2013