SAME-DAY ENGRAVING & FAST SHIPPING!

Details

FREE SHIPPING OVER $125!

Transit time for FREE shipping is approximately 1-3 business days, depending on your location. Displayed product shipping estimates are based upon overnight shipping. At checkout we will provide an estimated arrival date for all available shipping methods.

There is NO SHIPPING DELAY to have your stethoscope laser engraved.

Shipping warehouse closed weekends and holidays. If an order is placed over the weekend, it will ship Monday.
3M Littmann 3200 Electronic 27" Stethoscope w/ Bluetooth
SALE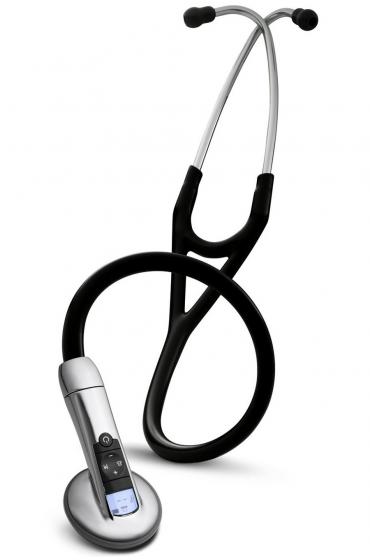 SALE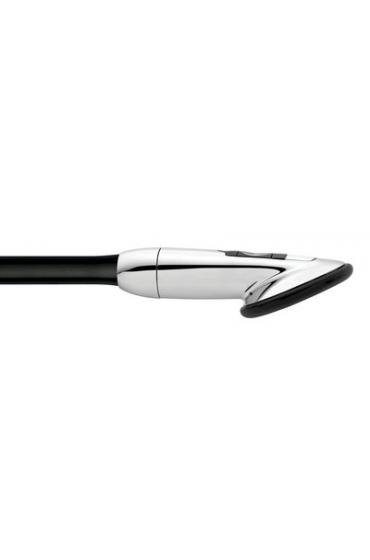 SALE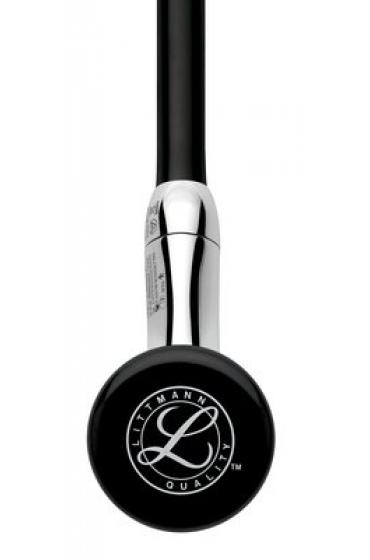 SALE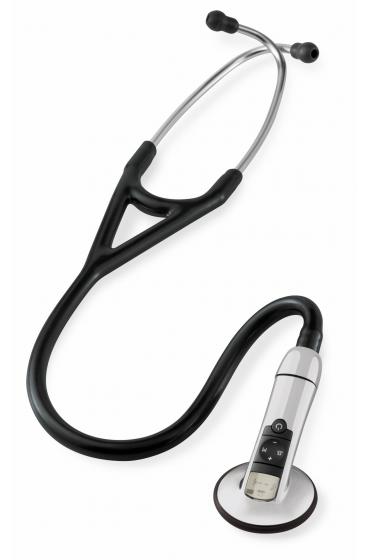 Item #: 3200

In Stock.
Get it by
Thu, Oct 24th
|
Details
Recommended Add-Ons (Optional)
Select quantity before clicking 'Add to Cart' button
3M Littmann 3200 Electronic 27" Stethoscope w/ Bluetooth
5
37
PRODUCT DETAILS

The 3M Littmann 3200 stethoscope combines Ambient Noise Reduction technology and frictional noise dampening features with amplification, Bluetooth® technology, and an all-new user interface, for the next level of performance and ease of use. The 3M Littmann Electronic 3200 Stethoscope delivers an exceptional auscultation experience. Clinical evidence shows that it's easier to detect difficult-to-hear heart sounds, like S3 gallops, aortic regurgitation murmurs, and abnormal lung sounds.
Stethoscope Highlights
Transmit sounds via Bluetooth® technology (Bluetooth® adaptor included – not compatible with Apple devices)
Listen remotely via 3M™ Littmann® TeleSteth™ System (sold separately)
Eliminate 85% (on average) of ambient noise.
Amplify sounds up to 24x
View your patient's heart rate on the LCD display.
Compatible with StethAssist Heart and Lung Sound Software - download here.
10+ out of 10 acoustic performance rating.
2 year warranty, made in the USA.
Suggested Applications
Used as a diagnostic aid as part of the physical assessment of a patient. Ideal for cardiologists, critical care nurses, EMTs, ER doctors, general practitioners, medical students, pediatric specialists, registered nurses.
Laser Engraving Services
Our professional laser engraving services are available on the Littmann Electronic 3200 Stethoscope. Laser engravings are performed in-house, and do not delay your order (unlike most of our competitors). Orders placed before 2PM EST Monday - Friday ship the same-day. To learn more about our industry leading laser engraving services, click here.
SPECIFICATIONS
Product Specifications
Applications
Cardiology/High Performance
Chestpiece Finish
Chrome
Chestpiece Technology
Single sided
Diaphragm Diameter
2 Inch
Diaphragm Material
Polyurethane-Coated Silicone
Diaphragm Type
Digital Electronic Filtering - Ambient Noise Reduction (ANR)
Eartip Type
Soft Sealing
Headset Material
Wide diameter aerospace alloy / Anodized aluminum
Length
27 Inch
Net Weight (Metric)
185g
Occupation
Anesthesiologist, Cardiologist, Emergency Physician, EMT/EMS, Family Practitioner, Internist, Medical Student, Nurse, Pediatrician, Physician, Respiratory Specialist
Performance Rating
10+
Patient
Adult, Infant, Pediatric
Warranty Period
2 years
Reviews (37)
Drew
|
" />
10/19/2019
Stethoscope is great I can hear everything over my tinnitus. There was a shipping issue but they were great and took care of it quickly. Will definitely use them again.
Thomas V. Tupper
|
" />
08/05/2019
This is a very good product. The acoustics are excellent. It has a good feel in the hand. It is very easy to use and to switch from diaphragm to bell. I am very pleased!
Jenn
|
" />
07/23/2019
I bought this stethoscope for my husband that has significant hearing loss in both ears. He loves using it and can hear everything. It is a great purchase for anyone with hearing loss!! We reached a bunch of different stethoscopes and this was the best one by far!!!
Abdulrahman
|
" />
06/17/2019
I use this stethoscope and It is the most amazing stethoscope in the world
Rajeev Yalamanchili
|
" />
05/28/2019
This is an excellent stethoscope. With noise cancellation the sounds are very clear and loud. Very easy to record sounds as well.
AJM
|
" />
05/22/2019
Excellent piece of equipment and useful accompanying software. Received very good customer service from MYSTEHOSCOPE.
Tammy
|
" />
05/21/2019
I love this scope. I can hear well. With tinnitus a constant in my left ear, it can become questionable as to what I am hearing. With this scope all issues are minimized. This os my second scope. My first one was black, and the tubing seemed a hit more movable. This time I purchased a blue scope. The tubing is not a giving, more stiff than the black. Having said that, the black one was purchased over 7 years ago, and had some breaking in time.
Michael Bentz
|
" />
12/27/2018
My wife received this as an additional last minute Christmas gift, and she loves it. It only took a few days to received even with engraving. Evidently her hearing is getting as bad as mine, and the noise reduction and amplification are an enormous asset.
Tina moulton
|
" />
02/16/2018
I am in love with mine. It is amazing the difference it makes has great sound quality. Still learning all the download options. Have recommended to all my friends.
Hojjat Shamloo
|
" />
02/05/2018
This product is excellent, the sound quality is unbelievable!
John Crawford
|
" />
01/30/2018
The stethoscope is incredible! After 14 years of ER nursing, the ears aren't as good as they were. The amplification and ambient noise reduction make everything crystal clear. Add to that the rapid (1 day) engraving and shipping, and I couldn't recommend it any higher!
Katie, RN
|
" />
01/30/2018
Wonderful Stethoscope! Unbelievable sound quality! I have purchased multiple stethoscopes in the last 5 years looking for one I feel confident in, this would be it! Had mine engraved, very happy with how it turned out. Would highly recommend to anyone questioning what they are hearing with other stethoscopes.
Mark Batrice MD
|
" />
01/09/2018
I am so pleased with my new Stethoscope. Now I can hear every heart beat so clearly. Definitely I will recommend this product to my colleagues.
Daniel Cartaya
|
" />
10/17/2017
I recently upgraded from the 3100. I have had it for several years. I have decreased hearing in one ear. It has always served me well. Th 3200 seems to have the same features plus the added ability to download and record the heart sounds. This would sound ideal for anyone who teachers. To record interesting heart sounds.
Kathy Dawson Carter
|
" />
07/06/2017
My new stethoscope arrived very quickly and packaged well. I am still getting used to it but really like it and I can hear so much better.
Larry O
|
" />
05/31/2017
Love this stethoscope. I am a paramedic and have trouble hearing in the back of the truck. This one is great, very clear and sharp. I highly recommend it. Ordering, processing and shipping is fast and efficient. I also purchased one for my wife who is a APRN. Great staff. Big thanks to Tom in customer service.
Catherine
|
" />
05/13/2017
This is an excellent purchase! This stethoscope is the best. I can hear clearly anthying even in noisy environment.
John Crawley
|
" />
03/30/2017
Great product. I hear breath sounds and murmurs much clearer!
Angelica Aldred
|
" />
03/30/2017
Excellent Product. Even with engraving it was delivered in 3 days.
Bobby P
|
" />
03/07/2017
I love it. It was well worth it. It allows me to hear my assessments better.
Write a Review
Your Name:
Your Review:
Note:

HTML is not translated!
Rating:
Bad
Good
Enter the code in the box below:
WHY US?