Same-Day Engraving Fast Order Dispatch 30-Day Returns Free Shipping On Orders $125+

Details

Free Shipping Over $125

Orders placed before 2PM EST Monday - Friday ship the same day (excludes Ultrascope). There is NO SHIPPING DELAY on stethoscope engravings. Shipping warehouse closed weekends and holidays. If an order is placed over the weekend, it will ship Monday.
3M Littmann 3100 Electronic 27" Stethoscope
Item #: 3100

$34999
List:
$492.70
Save $142.71 (29%)
Recommended Accessories
Select quantity before clicking 'Add to Cart' button
3M Littmann 3100 Electronic 27" Stethoscope
5
20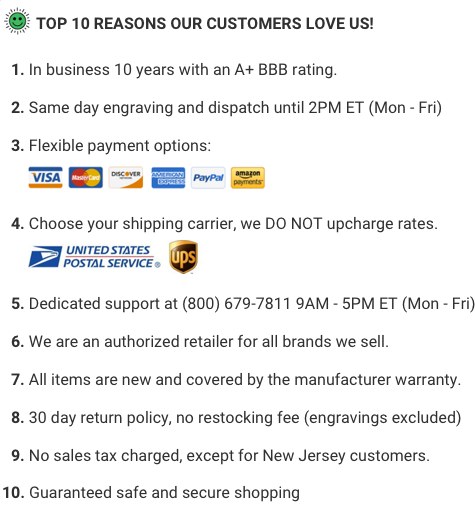 The 3M Littmann Electronic Stethoscope Model 3100 is comfortable and surprisingly lightweight. It offers Ambient Noise Reduction technology and sound amplification to help you hear with confidence. The 3M Littmann Electronic Stethoscope 3100 delivers an exceptional auscultation experience. Clinical evidence shows that it's easier to detect difficult-to-hear heart sounds, like S3 gallops, aortic regurgitation murmurs, and abnormal lung sounds.
Stethoscope Highlights
Improved sound quality and ease-of-use to help you make a clear diagnosis, every time.
Reduces background noise an average of 85% with our proprietary Ambient Noise Reduction Technology AND amplifies sounds up to 24 times.
Auscultate immediately, thanks to the Littmann 3100's instant-on technology.
Simple and intuitive user interface. The easy-to-read backlit LCD display includes frequency selection, sound level, remaining battery life and your patient's heart rate.
Lightweight, Comfortable and Durable. The Littmann Model 3100 weighs about the same as a cardiology-grade acoustic stethoscope.
Comes with two sizes of 3M Littmann Snap Tight Soft-Sealing Eartips for a custom fit and non-chill diaphragm for patient comfort.
Next-generation tubing is not made with natural rubber latex and does not contain phthalate plasticizers.
10+ out of 10 acoustic performance rating.
2 year warranty, made in the USA.
Laser Engraving Services
Our professional laser engraving services are avaiable on the Littmann 3100 Electronic Stethoscope. Laser engravings are performed in-house, and do not delay your order (unlike most of our competitors). Orders placed before 2PM EST Monday - Friday ship the same-day. To learn more about our inudstry leading laser engraving services, click here.
Product Specifications
Applications
Cardiology/High Performance
Chestpiece Finish
Chrome
Chestpiece Technology
Single sided
Chestpiece Weight
98g
Diaphragm Diameter
2 Inch
Diaphragm Material
Polyurethane-Coated Silicone
Diaphragm Type
Digital Electronic Filtering - Ambient Noise Reduction (ANR)
Eartip Type
Soft Sealing
Headset Material
Wide diameter aerospace alloy / Anodized aluminum
Length
27 Inch
Net Weight (Metric)
185g
Occupation
Anesthesiologist, Cardiologist, Emergency Physician, EMT/EMS, Family Practitioner, Internist, Medical Student, Nurse, Pediatrician, Physician, Respiratory Specialist
Performance Rating
10+
Patient
Adult, Infant, Pediatric
Warranty Period
2 years
Diane
|
" />
03/15/2017
Really like the Littman 3100. Takes a little getting used to, picking up so much more sound. I appreciate the ambient noise reduction also.
Carla Gentry
|
" />
03/09/2017
I'm a 60 year old nurse practitioner and I noticed I was missing more blood pressures. They key to aging well is adaptation! Seems to work well. It will take a little time to get used to handling the larger head, but I think I'll manage. Love the way it calculates the heart rate automatically.
Terri
|
" />
02/22/2017
This is a fantastic stethoscope! The ability to get a heart rate while listening the heart and lung sounds is invaluable. The ability to amplify lung sound ensures the best in patients care!
Susan
|
" />
02/07/2017
This is my third Littmann stethoscope I recently met someone with this stethoscope and thought it would be a great asset as I have a loss of hearing on one ear. Works perfectly. Easy to put together and use. Subtle improvement in the volume, not overwhelming. Chose burgundy and love the non black option. Thanks
Lisa
|
" />
01/25/2017
I looked at multiple sites for this stethoscope and this was the lowest price by far!! The shipping was super quick and reasonably priced!! The stethoscope is working perfect!!
Susan varghese
|
" />
12/04/2016
I am so happy with the purchase I made here with this company... I checked so many sites and got the lowest price here... Someone from the company called me to make sure my name on the stethoscope is spelled right before they send the order... it came in a great package too.. completely satisfied with the purchase I made.
Ray
|
" />
09/26/2016
Awesome Stethoscope !!! Love it, best purchase to date.
John
|
" />
02/10/2016
I have A-Fib often (erratic heart beat). I wish the Littmann 3100 could do the math quicker so it could display my changing heart rate. It only shows pulse when it's steady for awhile. I wish I had gotten the Littmann 3200 where I could download my heart activity. The amplified sound is great.
Lynn Reyes
|
" />
02/08/2016
I love my new Littmann 3100. I am a nursing student and I suffer from hearing loss. I wear BTE hearing devices. I could not hear a thing with a regular scope. I was nervous about spending so much money on a stethoscope especially since I'm a student. The money was well spent!! I can hear everything!!! I place the ear pieces gentle by my ear canal or above my BTE. By doing this I don't have to remove my hearing devices and risk losing them.
Bill Dronkowski
|
" />
01/04/2016
A great pair of Ears. It's helpful to those of us that listened to our music too load a few years ago, and it is great in a noisy ER, ICU, or even patient home. I am contemplating a 3200 to use when teaching.
Jack Cobb III
|
" />
11/18/2015
My wife loves the Littmann 3100, but we do regret not getting the bluetooth model (3200). Regardless we are very pleased with our purchase. Shipping was very fast!
John Gustafson
|
" />
11/01/2015
By far the best. I have hearing aides and I can hear great with this with them in or out. So powerful and so happy it calculates the heart rate. Just love it.
Patricia Garcia
|
" />
09/29/2015
This electronic stethoscope is amazing. Great battery life and superior construction. It has a push button feature for listening to heart sounds and a simple push of the button changes to lungs. I love the pulse feature which automatically takes the patients pulse. I was a bit skeptical at first moving to an electric stethoscope, but this product is even better than my cardiac Littmann stethoscope. I would highly recommend this product to all serious nurses.
Lynsie Bradley
|
" />
09/15/2015
Amazing stethoscope!!! I have 90% hearing loss in my left ear and 20% in my right, and with the 3100 I have no problem listening to the heart, lungs or bowel sounds! This is worth the price!!
Sarah
|
" />
09/14/2015
Have been using the 3100 for about a week. Needed it as I age to improve my auscultation of heart sounds. Works great. Heavier than a standard scope, Cost on this size was same/better than others, plus had free engraving and shipping.
Rocky
|
" />
06/08/2015
My parents purchased this stethoscope for me and I love it. I have always had a Littmann, but this one is wonderful due to my hearing loss.
Deborah S Hendricks
|
" />
04/25/2015
I have been using my 3100 for a week. I am having some difficulty with adjustment ie holding, avoiding outside noise if I turn too high. I have hearing loss and already know that the 3100 was a great choice - will just take a little time to be comfortable.
Telesforo Molina
|
" />
04/03/2015
This is my first electronic stethoscope and I love it. Its very clear compared to any others I have used in the past.
Denise Johnson
|
" />
03/26/2015
I love the 3100. The clarity is superb! Recommend to all healthcare providers!
Pam Nuzzo
|
" />
06/30/2014
I absolutely love the Littmann 3100. I have some hearing loss and this definitely helps me hear all sounds.
Write a Review
Your Name:
Your Review:
Note:

HTML is not translated!
Rating:
Bad
Good
Enter the code in the box below:
---
PROUDLY CELEBRATING OVER 10 YEARS IN BUSINESS!
MyStethoscope.com • 33 Wood Avenue South, Suite 600, Iselin, NJ 08830 •
(800) 679-7811
•
Live Chat
---