SAME-DAY ENGRAVING & FAST SHIPPING!

Details

FREE 1-3 DAY SHIPPING OVER $125!

Transit time for shipping is approximately 1-3 business days, depending on your location. At checkout we will provide an estimated arrival date for your order.

There is NO SHIPPING DELAY to have your stethoscope laser engraved.

Shipping warehouse closed weekends and holidays. If an order is placed over the weekend, it will ship Monday.
3M Littmann Classic II S.E. 28" Stethoscope
Recommended Add-Ons (Optional)
Select quantity before clicking 'Add to Cart' button
PRODUCT DETAILS

The 3M Littmann Classic II S.E. Stethoscope is a true clinical workhorse, providing high acoustic sensitivity through its dual-sided, stainless steel chestpiece; with a tunable diaphragm on one side and traditional bell on the other. The Classic II S.E. stethoscope is used by students and medical professionals alike to identify, listen to, and study heart, lung, and other body sounds for physical assessment and diagnosis.
Stethoscope Highlights
Versatile chestpiece design provides high acoustic sensitivity with both a tunable diaphragm and open bell.
Tunable diaphragm: Hear high or low frequency sounds by slightly adjusting pressure on the chestpiece.
Non-chill rim and diaphragm provide patient comfort.
Soft-sealing eartips provide an excellent acoustic seal and comfortable fit.
Headset is easily adjusted for individual fit and comfort. Angled eartubes align with ear canals.
7 out of 10 acoustic performance rating.
3 year warranty, made in the USA.
Laser Engraving Services
Our professional laser engraving services are available on the Littmann Classic II S.E. Stethoscope. Laser engravings are performed in-house, and do not delay your order (unlike most of our competitors). Orders placed before 2PM EST Monday - Friday ship the same-day. To learn more about our industry leading laser engraving services, click here.
SPECIFICATIONS
Product Specifications
Applications
Physical Assessment and Diagnosis
Chestpiece Finish
Machined Stainless Steel
Chestpiece Technology
Double Sided
Diaphragm Diameter
1.75 Inch
Diaphragm Material
Epoxy/Fiberglass
Diaphragm Type
Tunable Diaphragm
Eartip Type
Soft Sealing
Headset Material
Wide diameter aerospace alloy / Anodized aluminum
Length
28 Inch
Net Weight (Metric)
135g
Occupation
EMT/EMS, Medical Assistant, Nurse, Nursing Student
Performance Rating
7
Patient
Adult
Small Diaphragm Diameter
1.25 Inch
Warranty Period
3 years
Reviews (108)
channa
|
" />
07/21/2019
Love the color and all my coworkers admired it and noticed it the first day I took it to work. Great product and the engraving just adds to the beauty.
Sara
|
" />
05/21/2019
My stethoscope arrived within 3 business days of ordering. Very happy with the engraving. I would order from mystethoscope.com again. Highly recommend.
Gabriel Ramirez
|
" />
01/09/2018
Absolutely wonderful so good I bought this stethoscope from here.
Jamie
|
" />
10/23/2017
Ordered this as a gift. Received within 2 days from the order date. Very quick shipping and great price compared to the medical stores that I went to to buy this product. Very happy with the engraving also, a nice touch! Very happy with my purchase and the company. Thank you!
Peter Stella
|
" />
06/16/2017
this is second time I have purchased from your company and again I was completely satisfied wit every aspect of the process.
VicP
|
" />
06/08/2017
I ordered this stethoscope for my upcoming nursing school. I had in engraved. Even having it engraved, I received my stethoscope from here in Prime time! Was so excited. I got it in navy and love it!
Jaclyn
|
" />
05/25/2017
Excellent product. The engraving looks great. Great customer service.
Demetria McGee
|
" />
12/05/2016
Love, love love it! Lightweight, durable and the engraving is awesome.
Rachel McPeek
|
" />
08/23/2016
I ordered the black with black finish and I instantly fell in love with this stethoscope when I opened it! The engraving is such a nice touch. It looks great and sounds great!! Highly recommend!
MEAGAN Flores
|
" />
08/23/2016
My mom Julie Bowman got this for me in Navy. I start my first semester as a nursing student this Fall at UIW. My school recommended this stethoscope. It got here so fast! Thanks for your speedy service!
Mahi
|
" />
07/13/2016
Excellent product. Very clear, extremely light weight, comfortable ear pieces, and the engraving looks very nice. I am very happy with this product all together. The all black makes it look sophisticated and sleek. Much to my surprise, the shipping was exceptionally faster than I expected.
Amy
|
" />
07/13/2016
Well worth the money. It is nice and lightweight. I love the all black color. The sound is very good and easy to hear out of.
Jason Isa
|
" />
07/13/2016
Good quality and price. Old stethoscope broke and I had my new Littmann within 3 days. Laser engraving is a plus, came out great.
Li Chen
|
" />
07/13/2016
Lightening fast shipping and great stethoscope. I got this as a gift and he loved it. The laser engraving looks sharp against the black. It was a great price for the quality. The free engraving is definitely a plus. Thanks again!!
Kathy McMahon
|
" />
07/13/2016
Love, love love it! Lightweight, durable and the free engraving is awesome. I got the black on black color which goes with any color scrubs I choose to wear. Fast shipping too!!
Shannon
|
" />
07/13/2016
I am very happy with my rainbow Littmann stethoscope. Quality and acoustics are perfect! I love that my name is engraved on it and shipping was fast also. Thanks again.
Kelsi Marshall
|
" />
07/13/2016
This is my third order from you and it's been great each time! The price, selection, & speed that you offer is second to none! Will continue to purchase from you in the future.
Kathy A Golden
|
" />
07/13/2016
I am so happy I found this site. There is an enormous selection of stethoscopes and colors. Great prices. My stethoscope arrived in 3 days as promised. This is my first Littman and I can truthfully say, I love it. I can`t believe what I can hear with it. I definitely have been able to improve on my assessments. I love the rainbow colors and the engraving is so professional looking. I get compliments every day at work by my colleagues. Thank you... :)
LDD
|
" />
07/13/2016
It looks even better in person than on the picture. I got it very quickly and the price was the lowest out there, even with the engraving which was FREE! I can hear BPs better than ever! THANKS!!
Ashley Strain
|
" />
07/13/2016
Bought for my sister for bday, and I am jealous, I'm going to have to get myself another! It is beautiful, the smoke matches the emerald great! I loved the free etching as well! Shipping was very quick even with the personalization! I will definitely order again!
Write a Review
Your Name:
Your Review:
Note:

HTML is not translated!
Rating:
Bad
Good
Enter the code in the box below:
WHY US?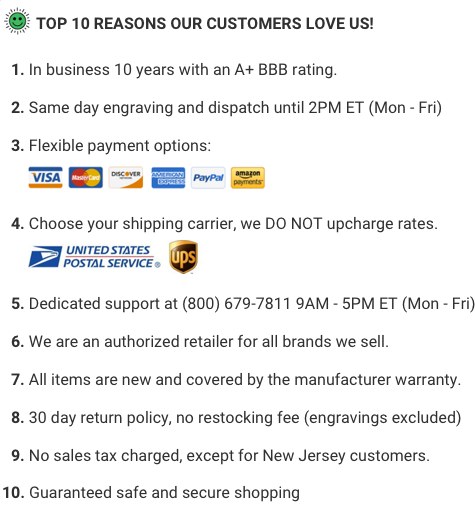 ---
---
© 2005-2019, MyStethoscope LLC, 33 Wood Avenue South, Suite 600, Iselin, New Jersey 08830,
1-800-679-7811