Same-Day Laser Engraving & Shipping!

Details

Same-Day Engraving & Free Shipping $125+

Details

FREE SHIPPING OVER $125

Orders placed before 2PM EST Monday - Friday ship the same day (excludes Ultrascope). There is NO SHIPPING DELAY on stethoscope engravings. Shipping warehouse closed weekends and holidays. If an order is placed over the weekend, it will ship Monday.
3M Littmann Classic III 27" Stethoscope
Recommended Spare Parts
Select quantity before clicking 'Add to Cart' button
3M Littmann Classic III 27" Stethoscope
5
158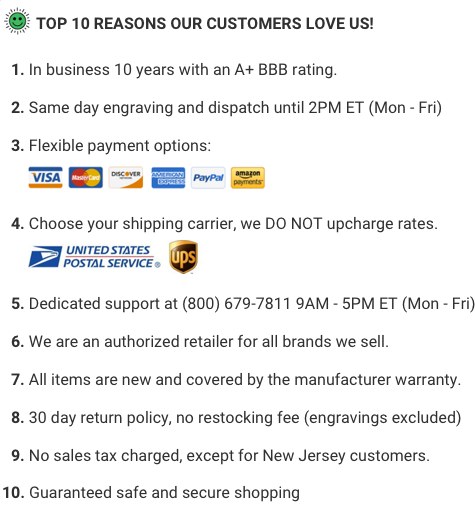 The 3M Littmann Classic III Stethoscope is the latest version of the stethoscope that helps millions of medical professionals achieve their best. The Classic III stethoscope offers high acoustic sensitivity for exceptional performance, plus a versatile two-sided chestpiece with tunable diaphragms. The Classic III stethoscope is used by students and medical professionals alike to identify, listen to, and study heart, lung, and other body sounds for physical assessment, patient monitoring, and diagnosis.
Stethoscope Highlights
Two-sided chestpiece with tunable diaphragms on both the adult and pediatric sides.
Single-piece tunable diaphragm is easy to attach, and easier to clean because its surface is smooth without crevices.
Pediatric side converts to a traditional open bell by replacing the single-piece diaphragm with a non-chill rim.
Next-generation tubing provides longer life due to improved resistance to skin oils and alcohol; less likely to pick up stains.
Small tunable diaphragm is useful for pediatric, small, or thin patients; around bandages; and for carotid assessment.
Stainless steel chestpiece is precision-machined into an aesthetically pleasing, less angular shape. The stem features open side indicator.
Snap-tight eartips have a soft, smooth surface providing a comfortable acoustic seal and comfortable fit
7 out of 10 acoustic acoustic performance rating.
5 year warranty, made in the USA.
Laser Engraving Services
Our professional laser engraving services are avaiable on the Littmann Classic III Stethoscope. Laser engravings are performed in-house, and do not delay your order (unlike most of our competitors). Orders placed before 2PM EST Monday - Friday ship the same-day. To learn more about our inudstry leading laser engraving services, click here.
Product Specifications
Applications
Physical Assessment and Diagnosis
Chestpiece Finish
Machined Stainless Steel
Chestpiece Technology
Double Sided
Diaphragm Diameter
1.7 Inch
Diaphragm Material
Epoxy/Fiberglass
Diaphragm Type
Tunable Diaphragm
Eartip Type
Soft Sealing
Headset Material
Wide diameter aerospace alloy / Anodized aluminum
Length
27.2 Inch
Net Weight (Metric)
150g
Occupation
EMT/EMS, Medical Assistant, Nurse, Nursing Student
Performance Rating
7
Patient
Adult, Pediatric
Small Diaphragm Diameter
1.3 Inch
Warranty Period
5 years
Judith Copeland
|
" />
06/16/2017
Love the personalization so it won't get lost. Very impressive quality and shipping time. Ordered as a gift for a soon to be medical student and she loves it
Hannah Han
|
" />
06/16/2017
I love my new stethoscope! It looks just like what it does online. The order was shipped and delivered very quickly. The price is inexpensive for the quality you get.
Hannah Han
|
" />
06/09/2017
I love my new stethoscope! It looks exactly what it looked like online. Plus my order arrived very quickly. The price is inexpensive and worth the quality. It will last a life time!
Martha
|
" />
06/08/2017
Littmann is the best and prices here are very competitive. What sold me was the laser engraving and very rapid receipt of the stethoscope. Less than a week from order to delivery! Awesome!
Margaret Pemberton
|
" />
06/05/2017
I ordered the Littmann III classic stethoscope for our daughter who is beginning medical school in July. It arrived in 5 business days with engraving! My daughter loves it! It is incredibly sensitive and really amplifies sounds. It will be with her throughout her career.
Theresa
|
" />
06/05/2017
Bought this as a gift to myself for finishing nursing school. Exactly what i expected. Can hear exceptionally well. Is a little on the heavier side tho.
Gabrielle Sterling
|
" />
05/29/2017
I just got accepted into my Nursing program this fall and getting the Littman Stethoscope in Burgundy WITH an engraving was very quick and very easy. Its my favorite color, matches my clinical uniforms and the sound quality is good. The 5 year warranty is a nice touch.
Lauran Lisbon
|
" />
05/29/2017
I absolutely love my Littmann Classic III! This stethoscope is great quality and the customer service of this company is great as well :) I received my stethoscope two days after purchase, I was astonished!
Alfonso Mendoza
|
" />
05/18/2017
Great product, Good pricing, and fast shipping. Very easy to order with many varieties. The engraving was a very neat feature.
Clarissa
|
" />
05/18/2017
Fantastic service! Love my new engraved stethoscope!!
Michael Gillum
|
" />
05/18/2017
My daughter just graduated high school with her CNA and plans to further her education at Marshall University in hopes of becoming a doctor. She asked for this stethoscope for graduation, I surprised her with having her name engraved on it. She absolutely loves it. This company helped me to make sure I received it in time for her party. Will definitely buy from again, and recommend them to others.
Shanti nair
|
" />
05/08/2017
Received stethoscope in the beautiful color quickly. Loved the engraving as it is a gift to my daughter. Will keep this site for future purchases.
Kat
|
" />
05/08/2017
Received very quickly and ordering process was easy. I ordered the Caribbean Blue w/ Rainbow metal. Tubing seemed darker than image (but not just this websites images but in any image for the color on any site). A friend of mine ordered same scope from another source (paid more too) and agreed that tubing was darker than he thought. It's still nice and I'm keeping it but it's just different. Ear pieces are comfy, metal is nice, and size goood. Would recommend.
Gabrielle Pura
|
" />
05/04/2017
I received my stethoscope quickly and in perfect condition! This is my first stethoscope I have ever bought (as an incoming nursing student), so I was really excited to purchase it and receive it in my favorite orange color. When I opened it, I was extremely happy with the product! The orange color is similar to the picture, but I actually think it's better in person! The engraving and the sound quality are great, as well!
Robert Stewart
|
" />
05/01/2017
Ordered one on the 25th. Showed up on the 28th. Even with engraving. Definitely very happy with the purchase. Would recommend to anyone.
Jana Carpenter
|
" />
05/01/2017
I bought this stethescope for my daughter working in surgical ICU. She had hers stolen, so I decided to try and ingraved version. She loves it and it is her favorite color. Couldn't be happier.
Juana vincent
|
" />
05/01/2017
This was a gift for my daughter graduating nursing school. I have had a littman classic for 20 years a they are very good.
Nurbanu Selvi
|
" />
04/26/2017
I was super happy with ny purchase when it arrived so early and the quality is amazing. I will definitely purchase again from your site in the future.
S. Nassri
|
" />
04/19/2017
Great stethoscope, arrived as expected, correctly engraved. The only difficulty was converting the pediatric diaphragm into the bell--it took some time and considerable effort to remove the diaphragm.
Makenzie
|
" />
04/12/2017
Great stethoscope! Love the color and sound quality!
Write a Review
Your Name:
Your Review:
Note:

HTML is not translated!
Rating:
Bad
Good
Enter the code in the box below: