FAST ENGRAVING & FREE SHIPPING $125+

Details

FREE SHIPPING OVER $125!

Standard delivery arrives within 1-3 business days.

At checkout we will provide delivery dates for all available shipping methods. Unlike our competitors, we do not markup our shipping rates.

There is NO ORDER DELAY to have your stethoscope laser engraved.

All items listed are in stock. Our shipping warehouse is closed weekends and holidays. If an order is placed during this time, it will ship the next business day.
3M Littmann Master Classic II 27" Stethoscope
3M Littmann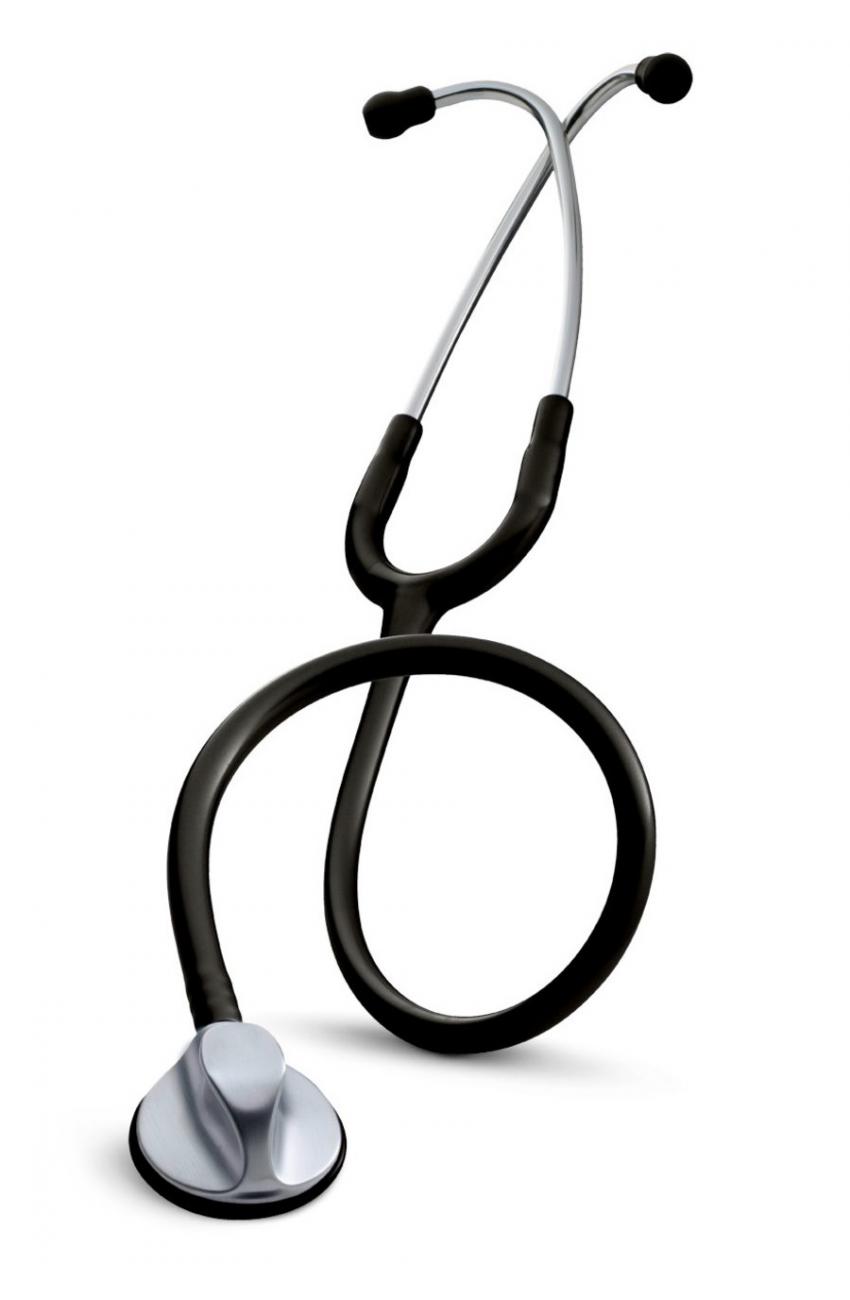 SALE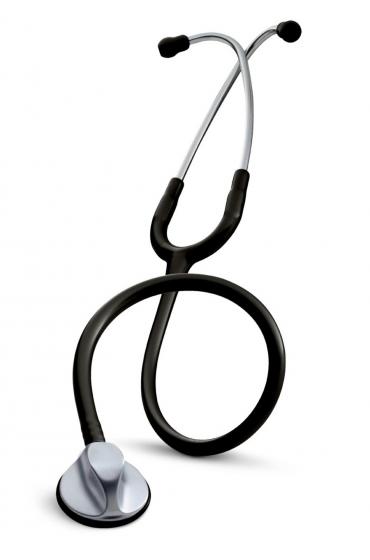 SALE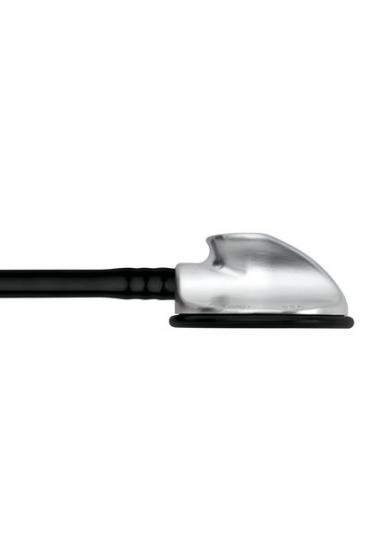 SALE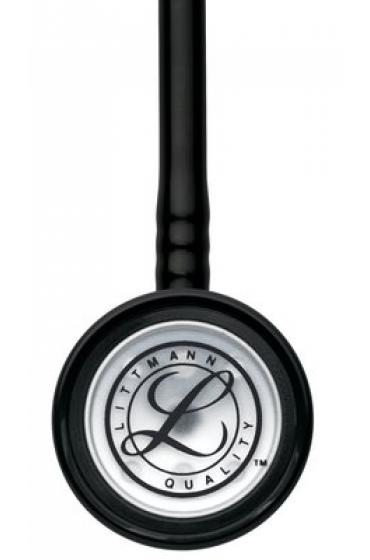 SALE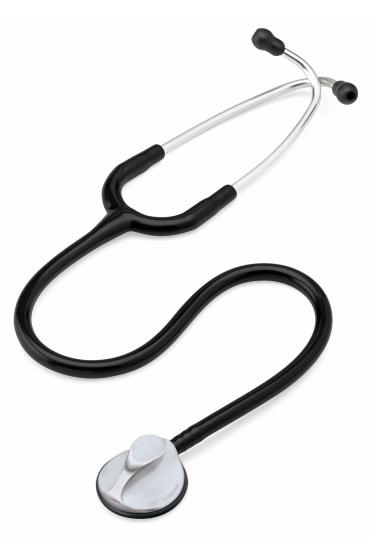 $
Item #: LITT-MCL-2

Order now to ship on
Mon, Apr 19th
|
Details
Optional Add-Ons
Select quantity before clicking 'Add to Cart' button
3M Littmann Master Classic II 27" Stethoscope
5
5
79
PRODUCT DETAILS

The 3M Littmann Master Classic II Stethoscope combines the reliable, versatile acoustic performance of tunable diaphragm technology with the portable convenience of a single-sided chestpiece. The Master Classic II stethoscope is used by students and medical professionals alike to detect, listen to, and study heart, lung, and other body sounds for physical assessment and diagnosis.
Stethoscope Highlights
Single-sided chestpiece designed for easier grip and maneuvering.
Tunable diaphragm: Hear high or low frequency sounds by slightly adjusting pressure on the chestpiece.
Soft-sealing eartips provide an excellent acoustic seal and comfortable fit.
Headset is easily adjusted for individual fit and comfort. Angled eartubes align with ear canals.
8 out of 10 acoustic performance rating.
3 year warranty, made in the USA.
Suggested Applications
Used as a diagnostic tool as part of the physical assessment of cardiac; adult and pediatric patients. Ideally suited for certified nursing assistants; EMTs; entry level nurse; licensed vocational nurse; medical assistants; nursing students and registered nurses.
Laser Engraving Services
Our professional laser engraving services are available on the Littmann Master Classic II Stethoscope. Laser engravings are performed in-house, and do not delay your order (unlike most of our competitors). Orders placed before 2PM EST Monday - Friday ship the same-day. To learn more about our industry leading laser engraving services, click here.
Authenticity Matters
MyStethoscope.com is 3M Littmann Authorized Dealer.

SPECIFICATIONS
Product Specifications
Applications
Physical Assessment and Diagnosis
Chestpiece Finish
Plated and Polished Alloy
Chestpiece Technology
Single sided
Diaphragm Diameter
1.75 Inch
Diaphragm Material
Epoxy/Fiberglass
Diaphragm Type
Tunable Diaphragm
Eartip Type
Soft Sealing
Headset Material
Wide diameter aerospace alloy / Anodized aluminum
Length
27 Inch
Net Weight (Metric)
160g
Occupation
EMT/EMS, Medical Assistant, Nurse, Nursing Student
Performance Rating
8
Patient
Adult
Warranty Period
3 years
Reviews (79)
R Y
|
" />
03/31/2021
I have owned several Littman stethoscopes and the one that I would recommend is the Master Classic II. It matches the sweet spot of ausculatory quality, weight, and price. As to the expensive amplified ones, I can recall my Cardiologist mentor who stated "All that they do is amplify the sound. If you do not know what you are hearing, all you get from them is louder noise". The Cardiology scopes are heavy and bulky (as are all the non-Littman ones). The inexpensive ones lack the quality of sound. For med students and young phyicians, don't just listen for murmurs, listen for irregular rhythms. Finally, pay to engrave your name on it - it's worth it.
Dustin Bartlett
|
" />
01/11/2021
Great price and fast shipping, even with customizing. Thanks.
PGonz
|
" />
11/25/2020
Very sleek looking stethoscope- i have the black/black. The acoustic is really good. I ordered it with the name plate. Very satisfied with this purchase.
Precious Gonzales
|
" />
11/25/2020
I am very satisfied with this purchase. Fast delivery and nice quality.
Cristal Thornton
|
" />
10/02/2020
By far my best purchase. I've used my Littmann cardiac for over 10 years now and found it to be the best for sound and quality. I recently ordered the classic for my son and had it engraved since they tend to walk off as many in the medical field know. I received it very quickly and the engraving was exceptional. He has found it to be every bit as I had described. Highly recommended
T. Johnson
|
" />
05/26/2020
I have had a Littmann for years - hands down the best scope. I just purchased a Master Classic ii as a gift for a med student - free engraving and it arrived quickly - She was thrilled!
Shawn Valuch PA-C
|
" />
07/30/2019
Excellent sound quality. Soft, but resilient tubing with overall quality construction. Delivered promptly with no problems.
Michelle Thrasher
|
" />
07/21/2019
Last minute graduation gift. Found best buy, engraving and shipping options on Mystethascope. Happy daughter means Happy Mom! Great experience..Thank you!
Jonathan Whipple
|
" />
05/28/2019
I bought this for my sister graduation from nursing school. The craftsmanship is well done. The material was light and I could tell that it was a gift that will be used for years to come. I would recommend this product to others.
Stacie Evans
|
" />
05/16/2019
I purchased this stethoscope for my daughter-in-law as a gift for her graduation from nursing school. She was thrilled with it! She already was aware that this is the best brand and used by a vast majority of the medical community. The cool color and engraving were icing on the cake!
Brook
|
" />
05/16/2019
Very quick delivery and stethoscope is perfect. Great price as compared to other vendors. I'm very happy with my purchase. I only use Littmann, and mystethoscope.com made it easy!
Ray
|
" />
01/22/2019
As a physician for over 2 decades - including as a hospitalist - I have used 3 different Littman stethoscopes: the Classic II SE as a medical student on a budget, the Cardiology IV, and now the Master Classic II. I would recommend the Master Classic II for the following reasons: 1) the acoustics are better than the Classic II, and almost as good as the Cardiology IV, 2) having to carry it all day, you will appreciate its lighter weight (hanging off your neck) and greater compactness (fits in your lab coat pocket) than the Cardiology IV, 3) if you can't hear heart sounds with the Master Classic, you won't be able to hear it with a more expensive stethoscope, 4) it is in the sweet spot of affordability, acoustics, comfort, solid construction, and portability. Finally, I may be biased, but I prefer Littman over all other brands
Lisa
|
" />
12/27/2018
My son recently graduated as a AEMT and Firefighter and was looking for a good stethoscope. I'm so happy I ordered this one for him because when he received it, it was the day before Christmas and having to work, he was able to use it. He said he could hear very well, his term for that was "it thumped". Since he likes it so much when he graduates from paramedic school, I will be getting him a more advance stethoscope. Thank you for this product and for its' quick delivery.
Marc Denz
|
" />
12/18/2018
I received my stethoscope very quickly and when I opened it up I was impressed by the professional engraving. Very happy and will shop here again in the future
Andrew Green
|
" />
11/28/2018
Product just as advertised, with quick delivery. Can recommend.
Amanda C
|
" />
09/27/2018
Love love love!! Great investment. This was actually my second one, had the first one for 6 years, and just needs a tube replacement.
Marilee McCoy
|
" />
08/02/2018
This Littmann Stethoscope is actually a gift for my daughter in law. It is beautiful and the engraving is perfect. I do not need to actually use this stethoscope to know it is wonderful. This is the exact stethoscope I received when I graduated nursing school ?+ years ago. I am excited to give her this gift knowing she will use it everyday of her nursing career and love it too!
Marilee McCoy
|
" />
06/26/2018
This stethoscope was a gift for my daughter in law who is graduating nursing school. This stethoscope was beautiful and the engraving was perfect. This is the exact stethoscope I received 20+ years ago when I graduated from nursing school myself. I know it will work perfectly and be the best gift.
JonEl
|
" />
04/29/2018
For the money, best stethoscope going. Engraving is an added plus, especially when they do it so fast - doesn't slow the order at all - kudos!
Leah Petrilli
|
" />
04/29/2018
Fast delivery of the exact stethoscope I wanted with perfect laser engraving. I highly recommend this Littmann and the service of this website.
Write a Review
Your Name:
Your Review:
Note:

HTML is not translated!
Rating:
Bad
Good
Enter the code in the box below:
WHY US?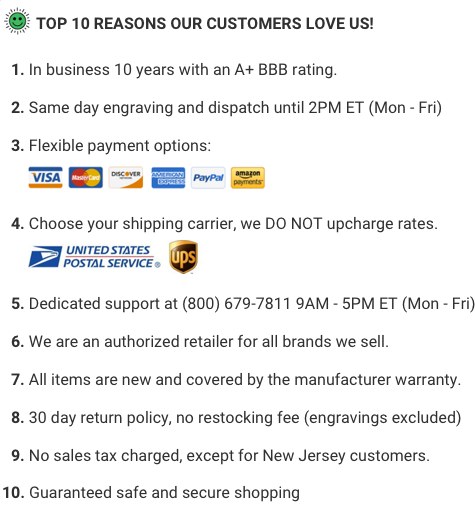 ---
---
© 2005-2020, MyStethoscope LLC, 33 Wood Avenue South, Suite 600, Iselin, New Jersey 08830,
1-800-679-7811