FAST ENGRAVING & FREE SHIPPING $125+

Details

FREE SHIPPING OVER $125!

Standard delivery arrives within 1-3 business days.

At checkout we will provide delivery dates for all available shipping methods. Unlike our competitors, we do not markup our shipping rates.

There is NO ORDER DELAY to have your stethoscope laser engraved.

All items listed are in stock. Our shipping warehouse is closed weekends and holidays. If an order is placed during this time, it will ship the next business day.
3M Littmann Spare Parts Kit, Cardiology III, Black
3M Littmann
3M Littmann Spare Parts Kit, Cardiology III, Black
5
5
5
PRODUCT DETAILS
3M Littmann Stethoscope Spare Parts Kit for the Cardiology III™ Stethoscope contains a black rim and tunable diaphragm for both the adult and pediatric sides of the chestpiece, in addition to two small (1/2 inch), black Snap Tight Soft-Sealing Eartips.
Reviews (5)
Terri
|
" />
06/09/2019
Simple and perfect. I would definitely recommend using this site for parts. Easy to find exactly what you need, shipping was faster than expected and the parts made my stethoscope as good as new!
Tulio
|
" />
11/22/2018
I got the spare kit for the cardiology iii. It is easy to change and make the stethoscope to look new again and is cheap
Lawrence Wells
|
" />
04/03/2018
Was able to restore my scope to original form for 32 dollars. Much cheaper than a new one . 2 medical schools in my city and both sell Littmann scopes but don't offer any type of repair services. You provide a community service to health care professionals
Lawrence Wells
|
" />
04/03/2018
Thank you very much for having the good sense to offer replacement parts for stethoscopes. I just needed a diagphram cover and now my Card 3 is as good as new. In my city there are 2 medical schools and both sell Littman products. If something happens to your stethoscope they will only sell you new ones at a much higher rate than the 32 dollars I spent to restore my stethoscope to its original form. Once again THANK YOU
Cheryl
|
" />
02/26/2016
I bought the Cardiology III spare kit and replaced everything on my stethoscope. It was so easy to do and much cheaper than buying a new one. I highly recommend doing this every few years. Thumbs up for getting the whole kit also, it is cheaper.
Write a Review
Your Name:
Your Review:
Note:

HTML is not translated!
Rating:
Bad
Good
Enter the code in the box below:
WHY US?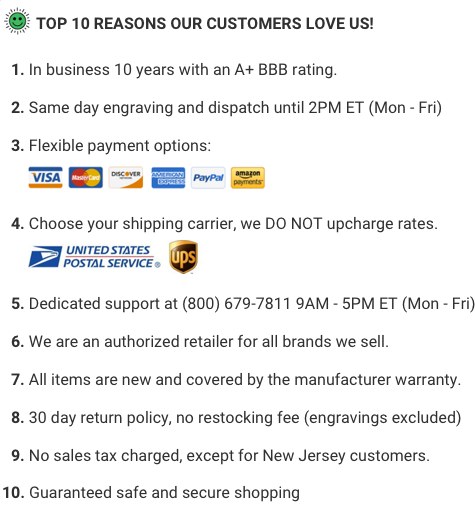 ---
---
© 2005-2020, MyStethoscope LLC, 33 Wood Avenue South, Suite 600, Iselin, New Jersey 08830,
1-800-679-7811