FAST ENGRAVING & FREE SHIPPING $125+

Details

FREE SHIPPING OVER $125!

Standard delivery arrives within 1-3 business days.

At checkout we will provide delivery dates for all available shipping methods. Unlike our competitors, we do not markup our shipping rates.

There is NO ORDER DELAY to have your stethoscope laser engraved.

All items listed are in stock. Our shipping warehouse is closed weekends and holidays. If an order is placed during this time, it will ship the next business day.
3M Littmann Master Cardiology 27" Stethoscope
SALE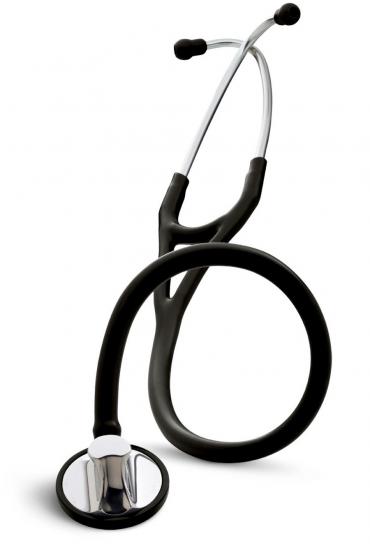 SALE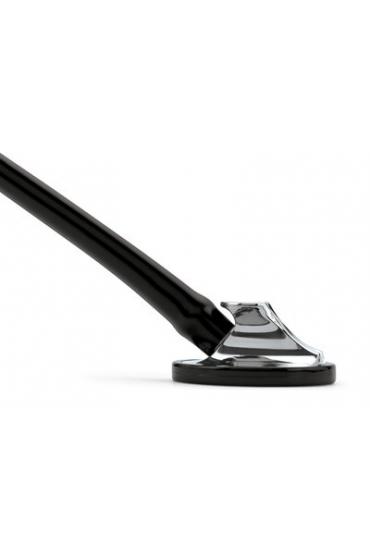 SALE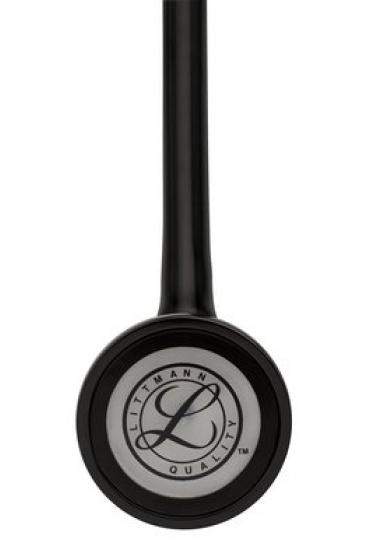 SALE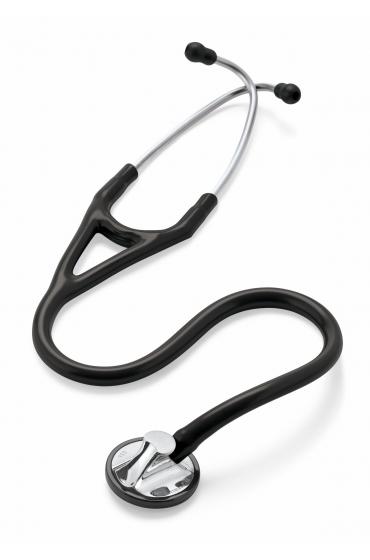 $
Item #: LITT-MC

Order now to ship FREE on
Fri, Feb 28th
|
Details
Optional Add-Ons
Select quantity before clicking 'Add to Cart' button
3M Littmann Master Cardiology 27" Stethoscope
5
179
PRODUCT DETAILS
The 3M Littmann Master Cardiology Stethoscope is characterized by the best acoustic response in the Littmann mechanical stethoscope line; with a tunable diaphragm, dual-lumen tubing, and a precision, ergonomically designed, stainless steel chestpiece.
The Master Cardiology Stethoscope features tunable diaphragm technology—a 3M invention—that lets clinicians hear different frequency sounds by simply adjusting the pressure on the chestpiece. Unlike two-sided models, there's no need to turn over and reposition the chestpiece. Hold the chestpiece with light pressure to hear low frequency sounds; press a little more to hear higher frequency sounds. This time-saving feature allows the healthcare provider to focus on the patient, while the non-chill rim provides patient comfort.
Stethoscope Highlights
Outstanding acoustics, the highest in Littmann mechanical stethoscopes.
Tunable diaphragm: Hear high or low frequency sounds by slightly adjusting pressure on the chestpiece.
Dual-lumen tubing: Two sound paths in one tube eliminates the rubbing noise of traditional double tubes.
Headset is easily adjusted for individual fit and comfort. Angled eartubes align with ear canals.
Includes Special Procedures Adaptor for pediatric or neonatal auscultation.
10 out of 10 acoustic performance rating.
7 year warranty, made in the USA.
Laser Engraving Services
Our professional laser engraving services are available on the Littmann Master Cardiology Stethoscope. Laser engravings are performed in-house, and do not delay your order (unlike most of our competitors). Orders placed before 2PM EST Monday - Friday ship the same-day. To learn more about our industry leading laser engraving services, click here.
SPECIFICATIONS
Product Specifications
Applications
Cardiology/High Performance
Chestpiece Finish
Polished Stainless Steel
Chestpiece Technology
Single sided
Diaphragm Diameter
1.75 Inch
Diaphragm Material
Epoxy/Fiberglass
Diaphragm Type
Tunable Diaphragm
Eartip Type
Soft Sealing
Headset Material
Wide diameter aerospace alloy / Anodized aluminum
Length
27 Inch
Net Weight (Metric)
185g
Occupation
Anesthesiologist, Cardiologist, Emergency Physician, EMT/EMS, Family Practitioner, Internist, Medical Student, Nurse, Pediatrician, Physician, Respiratory Specialist
Performance Rating
10
Patient
Adult, Infant, Pediatric
Warranty Period
7 years
Reviews (179)
Virginia LaBella
|
" />
02/27/2020
Fantastic product! Great clarity in auscultation - highly recommended. Stethoscope shipped quickly as well.
James Duane Brewington
|
" />
02/10/2020
Outstanding service! Very timely on shipping. And a great product. Two thumbs up for mystethoscope.com. JamesB
sherri
|
" />
02/03/2020
Engraving is beautiful and the tubing is great. Like it much more than my electronic Littman that keeps shorting out every time I place it on a patient's chest. That one was very disappointing and it started a few months after I got it.
Dom
|
" />
01/20/2020
Great stethoscope! I also had it engraved and they shipped it out so quickly! Great product and great service.
Justine Mitchell
|
" />
01/20/2020
I love my new stethoscope. The quality is great. The engraving came out good. It was shipped and delivered very quickly. I recommend this product and company!
Ernesto Mejia
|
" />
01/12/2020
Very good product with great warranty. Order was shipped as promised.
Ernesto Mejia
|
" />
01/12/2020
I really like this stethoscope. It came as promised. Littmann is an excellent product. Warranty has never been a problem, if I needed it. I would recommend this product and company.
Mark
|
" />
01/12/2020
I purchased this stethoscope for my wife who has been in nursing for 30 years. She won't use any other stethoscope but a Master Cardiology. It is the best out there. The price at my stethoscope is great, the engraving perfect and the shipping fantastic. Couldn't be happier!
Eric Lindeman
|
" />
01/05/2020
I ordered this stethoscope as a gift for my fiancée's daughter. She loves the color of the tubing and is very pleased with the sound quality. She's the envy of her coworkers and is very pleased with her gift.
Tami Nielson
|
" />
12/26/2019
I bought my son this stethoscope for passing his Paramedic testing and he can't say enough about! I would recommend buying from mystethoscope.com again and from his words he would highly recommend the master cardiology!
Anthony Saenz
|
" />
12/04/2019
Great looking and sounding product. Nicely engraved. Quick delivery.
David
|
" />
11/20/2019
Excellent sound and quality
Desiree McGee
|
" />
11/13/2019
I ordered a Littman Master Cardiology after my last stethoscope just decided it had had enough!! This new one is fantastic!! It is lightweight and I can hear even better which I though was impossible! As an NP it makes sure I hear the faintest breath sounds and heart murmurs. I got this one inscribed and it was perfect!
Jayne Wright
|
" />
11/07/2019
Received My Beautiful Black Finish Master Cardiology Stethoscope exactly when promised! The name engraving on the bell of this Amazing Stethoscope looks Great, very professional & classy! The acoustic, both low & high frequency, is incredibly clear & pitch perfect! Can easily detect cardiac murmur's! Highly Recommend!!!
Brach Jones
|
" />
10/31/2019
Very fast shipment even with the engraving. Price was great as well! Littman quality is uncanny. I have used my previous stethoscope for over 10 years of merely daily use, and anticipate that this one will be no different! Thanks!
Chrissy Moore
|
" />
10/19/2019
I ordered this stethoscope for my daughter who is a veterinarian. The ordering process was easy, offering the best price I could find and an engraving ability better than any other site out there. I received the stethoscope so quickly in the original packaging with the specific, perfect engraving I chose. My daughter loves it! I am extremely happy with the service and product I received!! I will definitely order and recommend mystethoscope.com to all of my friends and family!!
Julie
|
" />
10/08/2019
Arrived in great time and my friend LOVED it! She missed the engraving I added on her first look, but when she discovered it, it was icing on the cake!
JBRN
|
" />
09/08/2019
Great! I can hear clearly on my patients. I am very confident in using this now that I feel I can hear better. I work on a med-surg/Tele floor so this is perfect!
Josh M
|
" />
09/04/2019
Love my new stethoscope. Looks great and sound is pure.
Sara
|
" />
08/26/2019
I formerly was using the cardiology 3 however my tubing was cracking and I have been interested in the master cardiology for a few months now so I purchased the black with smoke finish (So classy by the way!). I opted for engraving on the head of the stethoscope which turned out beautiful and did not impact the quick shipping. When the stethoscope arrived of course I had to try it on myself, the sound was amazing. I am a RN who works on an ICU-ICU stepdown floor for the adult population. This stethoscope was the perfect fit for me and my patients. The single sided chest piece is comfortable for my hand and the accustics are notably better than my cardiology 3. Very impressed with this stethoscope so far, I am looking forward to seeing how well the quality holds with time. Highly recommend purchasing from this site.
Write a Review
Your Name:
Your Review:
Note:

HTML is not translated!
Rating:
Bad
Good
Enter the code in the box below:
WHY US?