FAST ENGRAVING & FREE SHIPPING $125+

Details

FREE SHIPPING OVER $125!

Standard delivery arrives within 1-3 business days.

At checkout we will provide delivery dates for all available shipping methods. Unlike our competitors, we do not markup our shipping rates.

There is NO ORDER DELAY to have your stethoscope laser engraved.

All items listed are in stock. Our shipping warehouse is closed weekends and holidays. If an order is placed during this time, it will ship the next business day.
Eko DUO ECG + Digital Stethoscope
Eko
SALE
SALE
SALE
SALE
SALE
SALE
SALE
SALE
$
Item #: DUO101

Order now to ship FREE on
Mon, Apr 19th
|
Details
Eko DUO ECG + Digital Stethoscope
5
5
5
PRODUCT DETAILS
The most advanced device of its kind, DUO combines a powerful digital stethoscope and ECG in a single handheld device. A large audio driver and comfortable ear-tips deliver rich heart sounds, while Eko's patient-friendly software makes it simple to visualize and share sounds and ECGs. DUO can be used by clinicians as their day-to-day stethoscope, or by patients at home for longer-term self-monitoring when prescribed by a physician.
Stethoscope Highlights
FDA-cleared electronic stethoscope + handheld ECG, amplifying heart sounds up to 60X and tracking electrical activity.
Simultaneous ECG and heart sound tracings provide unprecedented insight into cardiac function.
Connect with Eko App to capture, visualize and save sounds and ECGs, securely share for a second opinion.
Includes DUO handheld device with 9-hour rechargeable battery, software compatible with Android, iOS and Windows.
Product Video
Pair with Eko Software
Pair DUO with our mobile app to unlock a powerful software toolkit
Visualize heart sound waveform (phonocardiogram) & ECG (electrocardiogram) tracings in real-time.
Capture 15, 30, 60, or 120 second recordings.
Save & annotate recordings in the secure dashboard.
Securely share recordings for a second opinion.
Create a library of heart sounds & ECGs for education or to monitor the progression of a disease.
Digital Stethoscope
60x sound amplification
12 volume settings
Digital-only sound mode
20Hz - 2Khz frequency response
4000Hz sample rate
4 selectable audio filters: Diaphragm 100-500Hz, Bell mode 20-200Hz, Midrange 50-500Hz, Extended 20-2000Hz
Single-Lead ECG
2 stainless steel electrodes
0.01Hz high pass filter
Selectable 50 / 60Hz mains filter
500 Hz sampling rate
Connection & Storage
Threaded 3.5mm jack for headphones or audio cable
Bluetooth 4.0 low-energy
.WAV and .PDF file formats
Please note: This is an FDA approved medical device. The manufacturer requires us to supply the manufacturer with the purchaser's contact information, so they can be notified when important announcements, product updates and software changes take place.
Eko App: Pair DUO with the Eko app on your iPhone, iPad, or Android device. Display real-time heart sound wave forms (phonocardiogram) and ECG tracings (electrocardiogram). Record, visualize and save all data to Eko's secure cloud with unlimited recording space. The app also offers live streaming and HIPAA-compliant sharing to enable remote monitoring and telemedicine.
CAUTION: FEDERAL (USA) LAW LIMITS THE DEVICE TO SALE BY, OR ON THE ORDER OF, A HEALTHCARE PROFESSIONAL.
SPECIFICATIONS
Product Specifications
Applications
Cardiology/High Performance
Occupation
Anesthesiologist, Cardiologist, EMT/EMS, Emergency Physician, Family Practitioner, Internist, Medical Student, Nurse, Pediatrician, Physician, Respiratory Specialist, Teacher/Professor/Instructor
Performance Rating
10
Patient
Adult, Pediatric
Warranty Period
1 Year
Reviews (5)
Randal F.
|
" />
01/14/2021
I am an older nursing student (prior EMT) with a fair degree of hearing loss. I had been using a school-issued amplifying stethoscope but needed my own when I graduate in a couple of months. The DUO has been amazing. It does an excellent job of filtering outside noises. Works best on skin but does quite well through clothing, too, as long as everything remains still. Rubbing or knocks on the case do give a fair amount of noise at higher levels of amplification. Breathing sounds are very clear, with a lot of neat details coming heard through the extended range filter. Koratkoff sounds are clear in all modes. I would recommend playing with placement a good bit to get good rhythm tracings. Tiny shifts from left-to-right or up-to-down can make big differences in signal amplitude. Using thumbs results in a clearer signal but seems to add a little artifact in the QRS. Overall I'm very happy with this product so far and look forward to exploring its functionality more!
George D.
|
" />
01/14/2021
I am a nurse practitioner who works at three different hospitals. I work in a busy emergency room setting and the stethoscope has saved lives. Buy it! Its's worth it.
LaTonya C.
|
" />
01/14/2021
Small clinics who don't do many ECGs or can't budget the cost or don't have room for a full size ECG will find the Eko DUO priceless. There is no need for patients to get completely underdressed or shave a lot of hair. I think I will buy another one to have available in case there are more providers in my small clinic.
Amanda B.
|
" />
01/11/2021
Since the Eko duo is a newer concept plus me being used to the established brands I was a bit wary before buying. But I must say that it is fantastic! I for one am a big fan of Eko duo now. Both the great sound quality and the ECG tracing are excellent. The app is very practical. Love it!
Michael
|
" />
01/11/2021
The Eko DUO really improves my ability to screen patients with confidence - the sound is really good and the EKG gives me more than I usually have at my disposal to make a better assessment. highly recommend
Write a Review
Your Name:
Your Review:
Note:

HTML is not translated!
Rating:
Bad
Good
Enter the code in the box below:
WHY US?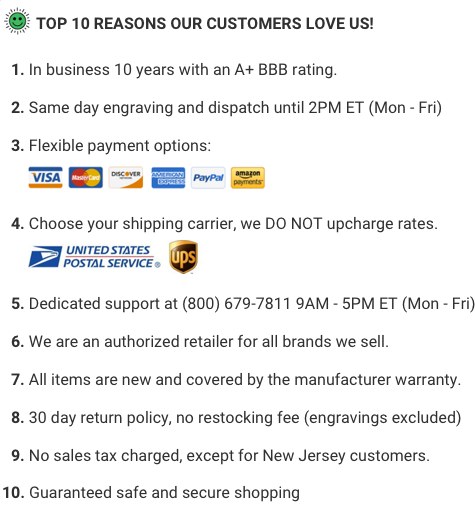 ---
---
© 2005-2020, MyStethoscope LLC, 33 Wood Avenue South, Suite 600, Iselin, New Jersey 08830,
1-800-679-7811