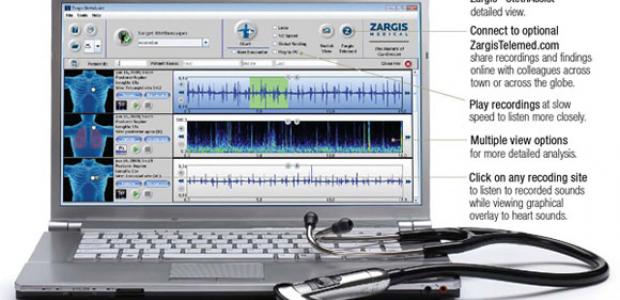 Many medical professionals do not realize the full capabilities of the Littmann 3200 Stethoscope w/ Bluetooth.
Model 3200 combines ambient noise reduction technology and noise dampening features with amplification. This allows for the next level of stethoscope performance and ease of use.
Using 3M Littmann's StethAssist software, users are able to easily record and display heart sounds and other physiological acoustic signals. The primary software benefits and features are as follows:
Simple to record, save, play back and view physiological sounds.
Wirelessly transmit and receive heart and lung sounds using the stethoscope's Bluetooth technology
Sounds may be recorded directly from the stethoscope or downloaded from the stethoscope's memory.
View phonocardiogram/wave forms of captured sounds.
Save recordings for patient records, forward to medical colleagues for consultation or collect the sounds for educational purposes.
StethAssist is compatible on both Windows and Mac operating systems. It's available in the following languages: Chinese (Simplified), Chinese (Traditional), Dutch, English, French, German, Italian, Japanese, Korean, Portuguese and Spanish.
MyStethoscope.com carries the full line of Littmann 3200 Bluetooth Stethoscopes. They are available for purchase and for a limited time we are offering free laser-engravings!