FAST ENGRAVING & FREE SHIPPING $125+

Details

FREE SHIPPING OVER $125!

Standard delivery arrives within 1-3 business days.

At checkout we will provide delivery dates for all available shipping methods. Unlike our competitors, we do not markup our shipping rates.

There is NO ORDER DELAY to have your stethoscope laser engraved.

All items listed are in stock. Our shipping warehouse is closed weekends and holidays. If an order is placed during this time, it will ship the next business day.
3M Littmann Cardiology IV 27" Diagnostic Stethoscope
3M Littmann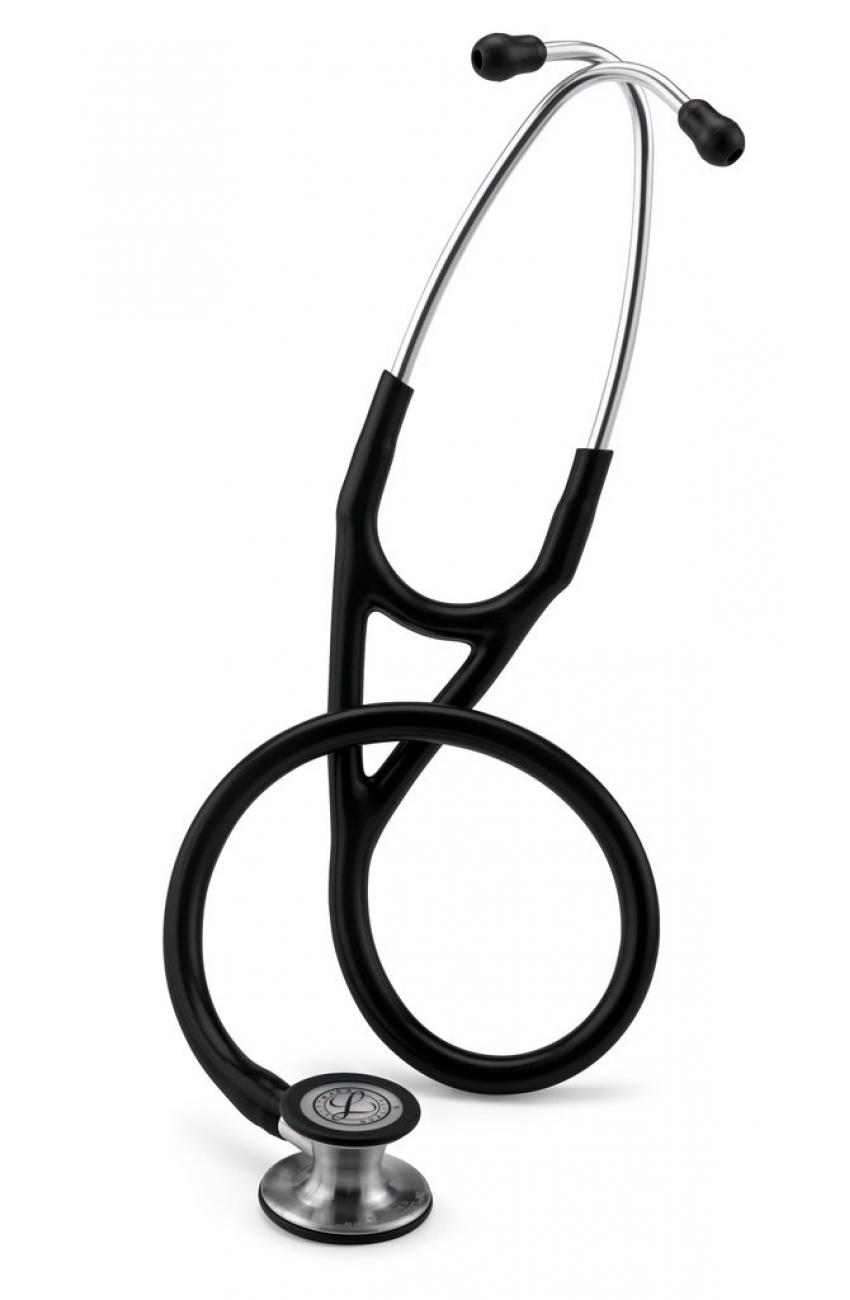 SALE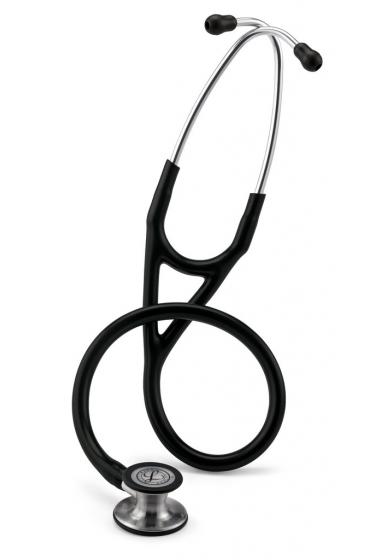 SALE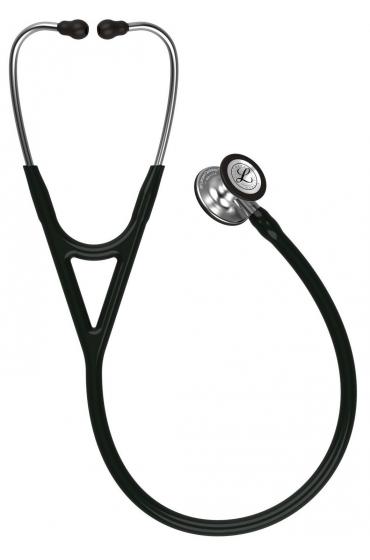 SALE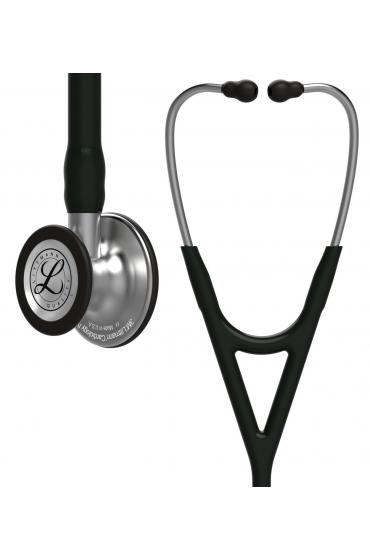 SALE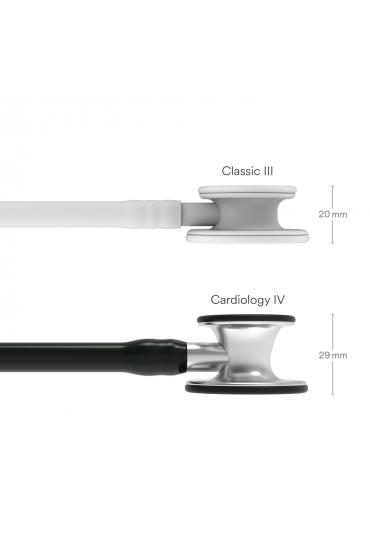 SALE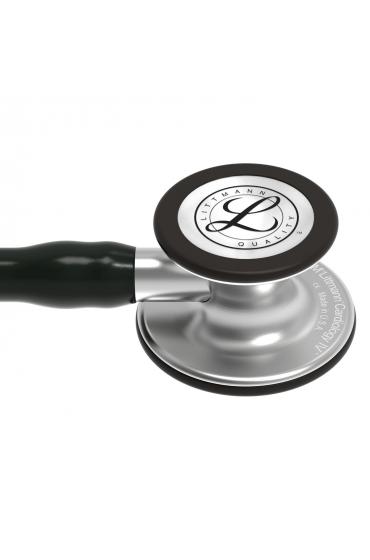 $
Item #: LITT-C4

Order now to ship FREE on
Wed, Aug 12th
|
Details
Optional Add-Ons
Select quantity before clicking 'Add to Cart' button
3M Littmann Cardiology IV 27" Diagnostic Stethoscope
5
5
251
PRODUCT DETAILS

The 3M Littmann Cardiology IV Stethoscope is the next generation of one of the most recognized stethoscopes in the profession, offering improved acoustic performance with better audibility of high-frequency sounds (adult side, firm pressure). Its distinctive chalice-shaped chestpiece features tunable diaphragms on both sides to deliver outstanding acoustic performance, diagnostic versatility, and convenience for treating adult and pediatric patients. The pediatric side of the chestpiece converts to a traditional open bell by removing the tunable diaphragm and replacing it with the included non-chill bell sleeve.
The Cardiology IV stethoscope isn't just for cardiologists. It is used by specialists and general practice physicians, critical care nurses, EMTs, medical students, and other healthcare professionals to identify, listen to, and study cardiac, lung, and other body sounds in adult and pediatric patients.
Stethoscope Highlights
Outstanding acoustics with better audibility of high-frequency sounds (adult side, firm pressure).
Tunable diaphragm: Hear high or low frequency sounds by slightly adjusting pressure on the chestpiece.
Dual-lumen tubing: Two sound paths in one tube eliminates the rubbing noise of traditional double tubes.
Next-generation tubing lasts longer and resists stains. Not made with natural rubber latex or phthalate plasticizers.
Headset is easily adjusted for individual fit and comfort. Angled eartubes align with ear canals.
9 out of 10 acoustic performance rating.
7 year warranty, made in the USA.
Built to Hear More
Sturdy and refined, the Littmann Cardiology IV helps isolate subtle sounds2 so you can hear changes in your patients in the most critical and challenging environments. Designed to help you listen for hard-to-hear sounds, including aortic stenosis, S3 gallop murmurs and faint pulmonary anomalies.
Suggested Applications
Useful in critical care and challenging environments such as the ED, ICU, Cardiac ICU, step-down unit and other dynamic locations.
Laser Engraving Services
Our professional laser engraving services are available on the Littmann Cardiology IV Stethoscope. Laser engravings are performed in-house, and do not delay your order (unlike most of our competitors). Orders placed before 2PM EST Monday - Friday ship the same-day. To learn more about our industry leading laser engraving services, click here.
Authenticity Matters
MyStethoscope.com is 3M Littmann Authorized Dealer.

SPECIFICATIONS
Product Specifications
Applications
Cardiology/High Performance
Chestpiece Finish
Machined Stainless Steel
Chestpiece Technology
Double Sided
Diaphragm Diameter
1.7 Inch
Diaphragm Material
Epoxy/Fiberglass
Diaphragm Type
Tunable Diaphragm
Eartip Type
Soft Sealing
Headset Material
Wide diameter aerospace alloy / Anodized aluminum
Length
27 Inch
Net Weight (Metric)
167g
Occupation
Anesthesiologist, Cardiologist, Emergency Physician, EMT/EMS, Family Practitioner, Internist, Medical Student, Nurse, Pediatrician, Physician, Respiratory Specialist
Performance Rating
9
Patient
Adult, Pediatric
Small Diaphragm Diameter
1.3 Inch
Warranty Period
7 years
Reviews (251)
Emily Asselin
|
" />
08/11/2020
I finally bought myself a new stethoscope this year and I love it! The color was bright pink and looked wonderful. No scratches or dents anywhere on the stethoscope. The engraving was also exactly as I ordered. The stethoscope works great also.
Meghan
|
" />
08/11/2020
I am SO happy with my recent purchase. I was debating getting the classic 3 but I'm glad I spent the extra money on the cardio 4 as it's so much better. Don't buy on amazon - they have been known to ship knock off littmans. Very satisfied with my purchase and the engraving looks beautiful!
CYNTHIA GILL
|
" />
07/05/2020
So pleased with my new stethoscope. Quality of heard heart sounds is much improved over my III. Ordering was easy and delivery was fast. I got my name laser engraved and so happy I did. It is perfect!
Chandler D Bryan
|
" />
06/24/2020
Great stethoscope, amazing quality, fast shipping, and engraving is top quality.
Jayvee
|
" />
06/10/2020
Purchased this as birthday gift for my boss cardiologist and he loved it especially when he saw his name on it. Shipping was quick and arrived at the time they said it'll be delivered.
Erin LaDew
|
" />
06/04/2020
This is an excellent stethoscope for anyone who works with pediatric and adolescent patients.
Harley Heinrich
|
" />
06/04/2020
I bought this stethoscope for a friend who graduated from medical school. It was beautifully engraved and looks very professional. I highly recommend it as a gift or for your own use as a medical doctor.
carolyn
|
" />
05/26/2020
Wonderful stethoscope!! superior quality.. my daughter loves it with her monogram!! Forever product! thank you!!
Jenn
|
" />
05/26/2020
I bought the plum and it is darker than it looks on the screen. It's more of an eggplant. Still beautiful. Just darker than expected. I got the smoke also and the two looks great together. The engraving is a silver color and matches the color of the writing. Very nice! The quality and sound is the best I've ever heard and I've been a nurse for 20 years. Highly recommend!!
Bethany Smith
|
" />
05/26/2020
Recently bought the Master Cardiology IV. I love the color. I haven't used it in practice yet, but I used it on my husband. I can hear much clearer with this one compared to my classic II.
Korina Diaz
|
" />
05/12/2020
Amazing stethoscope! Sound quality, length and feel is great! Beautiful color options. Shipping was fast even with Laser engraving! Definitely recommend Korina Diaz RN
Elizabeth Stone
|
" />
05/12/2020
I purchased this as a gift for my husband who received the amazing news he was accepted in to a Physician Assistant program. I know he has been wanting one and would need one. I chose the brass finish and engraved his name and he absolutely loves it. I received mine within the week which is amazing also. Thank you! Will repurchase if he wanting another :)
Louise Sghiatti
|
" />
05/12/2020
I bought this stethoscope as a birthday present for my daughter who is a veterinarian and had it monogrammed and shipped. It was so easy to order and she absolutely loves it! She received it right on time and said the engraving is beautiful. A perfect way to shop during this COVId 19 quarantine.
Peggy
|
" />
05/05/2020
This is my daughter's second stethoscope ordered. The first was when she began veterinary school and her second was for her graduation 4 years later. Mod course she requested the same brand in a different color and with her name engraved. It is a beautiful piece of work! I was however displeased with the shipping with USPS. The first delivery date was May 1 by 8pm. It arrived May 4 around 1:51pm. (Shipped to our city back to a major city and to ours again.). The shipping doesn't have anything to do with the product though!
Dianna Looney
|
" />
05/05/2020
I bought it for a birthday gift for my daughter who is a nurse. She was thrilled with it. I was able to customize it to what she wanted. I loved the option of engraving which turned out beautifully and she was very touched that we engraved something on it. It was easy to order and came in a little over a week. She would definitely recommend it! She specifically asked for a Littmann stethoscope.
Charlotte Odom
|
" />
05/05/2020
I have been a nurse for 33 years. I have always used a Littman. I would recommend this brand to any nurse or doctor. Exceptional piece of equipment.
Tammy Nickolson
|
" />
05/05/2020
I bought this stethoscope for myself. I am a nurse in a nursing home and work very hard keeping my residents in good shape. This is for me as well as them. I want to make sure I will be able to pick up on any abnormalities and not miss anything.I love it!!!!!!!!! and had it engraved. A co worker loved mine so much she sent off for one of her own.
Mark Borah
|
" />
04/27/2020
This company sent what I needed and I am extremely please with product and company.
Connie Perkins
|
" />
04/27/2020
Bought this for a gift and she was over the moon with the color and engraving. I am a nurse of 10 years who always uses littmann, so I know this will be a reliable, clear sounding stethoscope for her to use for years!
Taraq Attumi
|
" />
04/15/2020
Good product, engraving looks good as I hope, fast delivery.
Write a Review
Your Name:
Your Review:
Note:

HTML is not translated!
Rating:
Bad
Good
Enter the code in the box below:
WHY US?