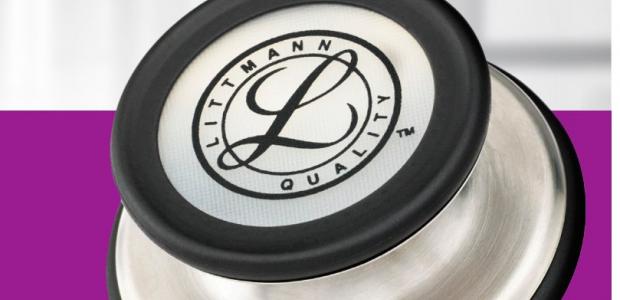 You will not be let down, right out of the box, the new Littmann Classic III Stethoscope lives up to its name. The Littmann Classic III is the latest introduction from Littmann, call it their take on the stethoscope of the future. The Classic III brings a completely new design, materials and technology to medical professionals who have trusted the Littmann brand for many years.
Key features of the Classic III include:
Excellent acoustics, for general physical assessments.
Tunable diaphragms on both the adult and pediatric sides of the stethoscope chest piece.
Diaphragm that's simple to attach and wasy to clean due to the smooth surface without crevices.
Next-generation stethoscope tubing, featuring improved resistance to skin oils and alcohol, resulting in longer tubing life. The new tubing is also less likely to pickup stains.
There is no doubt, using the new Littmann Classic III stethoscope shows what's important to you as a medical professional.
You can purchase the Classic III Stethoscope from MyStethoscope.com via the following link: https://www.mystethoscope.com/3m-littmann-classic-iii-stethoscope.html. Don't forget we offer free laser-engravings on 3M Littmann Stethoscopes.
The 3M Littmann Classic III current comes in the followig colors: Black, Navy Blue, Raspberry, Burgundy, Lavender, Turquoise, Lemon Lime, Emerald, All Black (Black Edition) and Copper / Chocolate.
What color will you be buying? Share your comments below.