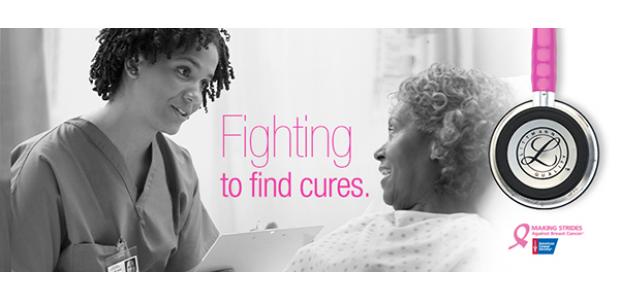 It is a sad truth that thousands of mothers, sisters, daughters, grandmothers and friends are diagnosed with breast cancer every year. Over the course of the last nine years, 3M Littmann and it's distributors have proudly donated hundreds of thousands of dollars to help raise awareness for breast cancer.
Starting on July 6, 2015, MyStethoscope.com will be selling special edition breast cancer awareness stethoscopes in the following 3M Littmann models: Classic II S.E., Classic III and Cardiology III. For every breast cancer awareness stethoscope sold, 3M Littmann will donate $5 to the American Cancer Society to help the fight against breast cancer.
Purchase your special edition scope today, supplies are limited.
Purchase Link: Littmann Breast Cancer Awareness Stethoscopes