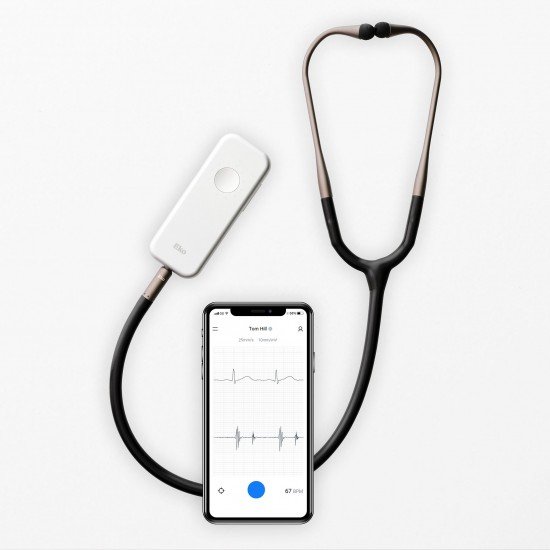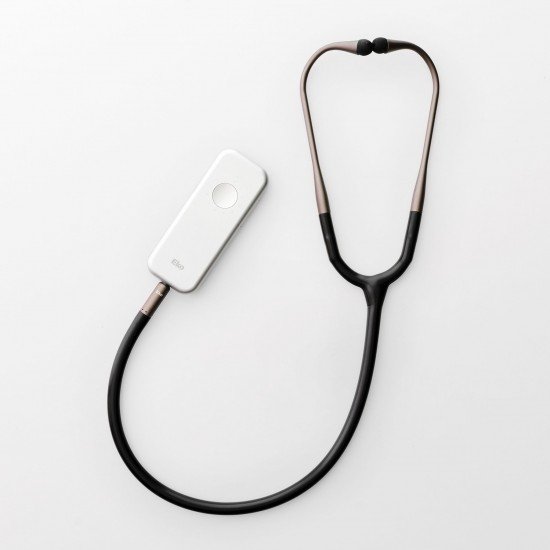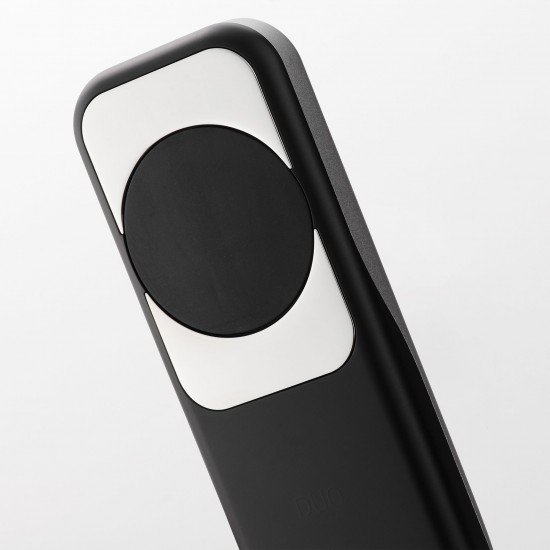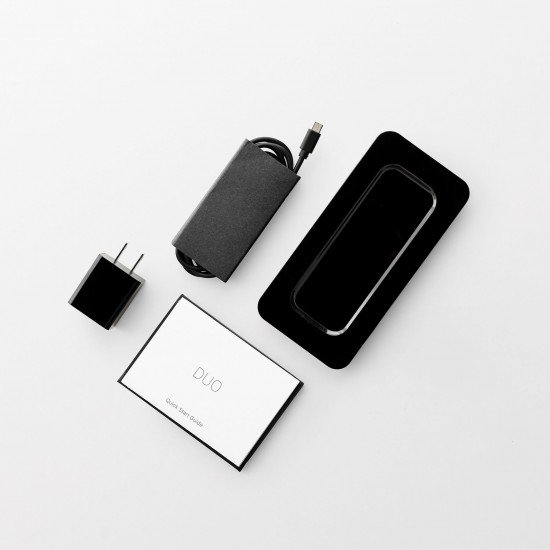 Sale Ships Free Out Of Stock





Eko DUO ECG + Digital Stethoscope (1st Generation)
Out of Stock.
Available to order once restock arrives. Contact us to receive restock notification.
The most advanced device of its kind, DUO combines a powerful digital stethoscope and ECG in a single handheld device. A large audio driver and comfortable ear-tips deliver rich heart sounds, while Eko's patient-friendly software makes it simple to visualize and share sounds and ECGs. DUO can be used by clinicians as their day-to-day stethoscope, or by patients at home for longer-term self-monitoring when prescribed by a physician.
Stethoscope Highlights
FDA-cleared electronic stethoscope + handheld ECG, amplifying heart sounds up to 60X and tracking electrical activity.
Simultaneous ECG and heart sound tracings provide unprecedented insight into cardiac function.
Connect with Eko App to capture, visualize and save sounds and ECGs, securely share for a second opinion.
Includes DUO handheld device with 9-hour rechargeable battery, software compatible with Android, iOS and Windows.
Pair with Eko Software
Pair DUO with our mobile app to unlock a powerful software toolkit
Visualize heart sound waveform (phonocardiogram) & ECG (electrocardiogram) tracings in real-time.
Capture 15, 30, 60, or 120 second recordings.
Save & annotate recordings in the secure dashboard.
Securely share recordings for a second opinion.
Create a library of heart sounds & ECGs for education or to monitor the progression of a disease.
Digital Stethoscope
60x sound amplification
12 volume settings
Digital-only sound mode
20Hz - 2Khz frequency response
4000Hz sample rate
4 selectable audio filters: Diaphragm 100-500Hz, Bell mode 20-200Hz, Midrange 50-500Hz, Extended 20-2000Hz
Single-Lead ECG
2 stainless steel electrodes
0.01Hz high pass filter
Selectable 50 / 60Hz mains filter
500 Hz sampling rate
Connection & Storage
Threaded 3.5mm jack for headphones or audio cable
Bluetooth 4.0 low-energy
.WAV and .PDF file formats
Product Video
Please note: This is an FDA approved medical device. The manufacturer requires us to supply the manufacturer with the purchaser's contact information, so they can be notified when important announcements, product updates and software changes take place.
Eko App: Pair DUO with the Eko app on your iPhone, iPad, or Android device. Display real-time heart sound wave forms (phonocardiogram) and ECG tracings (electrocardiogram). Record, visualize and save all data to Eko's secure cloud with unlimited recording space. The app also offers live streaming and HIPAA-compliant sharing to enable remote monitoring and telemedicine.
CAUTION: FEDERAL (USA) LAW LIMITS THE DEVICE TO SALE BY, OR ON THE ORDER OF, A HEALTHCARE PROFESSIONAL.