Same-Day Laser Engraving & Shipping!

Details

Same-Day Engraving & Free Shipping $125+

Details

FREE SHIPPING OVER $125

Orders placed before 2PM EST Monday - Friday ship the same day (excludes Ultrascope). There is NO SHIPPING DELAY on stethoscope engravings. Shipping warehouse closed weekends and holidays. If an order is placed over the weekend, it will ship Monday.
Welch Allyn AudioScope 3, Complete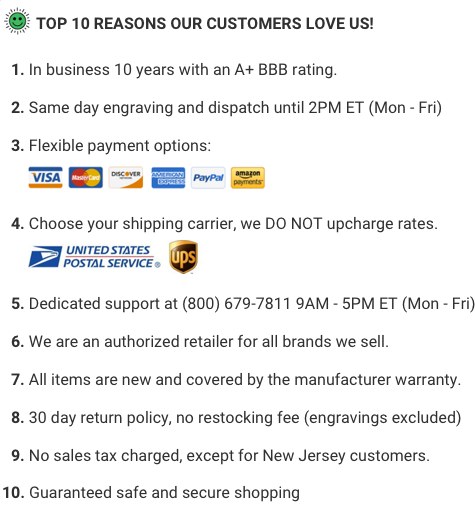 Welch Allyn AudioScope 3, Complete
With AudioScope 3 you can screen your patients quickly and accurately -- and with more flexibility. It's a simple procedure that takes only seconds. Because AudioScope 3 has 20,25, and 40 dB HL levels in one unit, you can screen all of your patients with a single instrument. And the tones are presented at random intervals so your patients can't second guess their hearing screen.
Features:
Uses halogen light and fiber optics for brilliant view of the tympanic membrane and ear canal before and during hearing screening.
Offers choice of 3 screening levels -- 20 dB HL, 25 dB HL, and 40 dB HL -- at 500, 1000, 2000, and 4000 Hz to suit all ages.
Has a built-in 1000 Hz pretone, so your patients can "practice" listening before they're screened.
Tones are presented at random intervals for objectivity.
Lightweight and hand-held for complete portability.
Unique ear-tip design eliminates the need for headphones.
Rechargeable, and always ready for use.
Key Components:
AudioScope 3 with AudioSpecs (Handle Only)
Set of 3 AudioSpec Specula for AudioScope (Small, Medium, Large)
3.5v AudioScope 3 Charging Stand
AudioScope Recording Forms (100/pkg, 10 pkg/box)
Replacement NiCad Rechargeable Battery (Orange) for 71000-A / 71000-C
3.5v Halogen Lamp
Write a Review
Your Name:
Your Review:
Note:

HTML is not translated!
Rating:
Bad
Good
Enter the code in the box below:
---
PROUDLY CELEBRATING OVER 10 YEARS IN BUSINESS!
MyStethoscope.com • 33 Wood Avenue South, Suite 600, Iselin, NJ 08830 •
(800) 679-7811
•
Live Chat
---