FAST ENGRAVING & FREE SHIPPING $125+

Details

FREE SHIPPING OVER $125!

Standard delivery arrives within 1-3 business days.

At checkout we will provide delivery dates for all available shipping methods. Unlike our competitors, we do not markup our shipping rates.

There is NO ORDER DELAY to have your stethoscope laser engraved.

All items listed are in stock. Our shipping warehouse is closed weekends and holidays. If an order is placed during this time, it will ship the next business day.
Welch Allyn English MacIntosh Fiber Optic Laryngoscope Set
Welch Allyn
SALE
$
Item #: 69697

Order now to ship FREE on
Wed, Apr 8th
|
Details
PRODUCT DETAILS
Welch Allyn laryngoscopes are the smart choice for superior performance, value, and service. Welch Allyn engineers, have responded to customers suggestions with a unique laryngoscope design that is stronger, safer, upgradeable and lower cost over the life of the instrument. In an ongoing effort to meet or exceed customer requirements, they adhere to the fundamental principle that "form follows function." In doing so, Welch Allyn laryngoscopes have evolved design features that cannot be found in any other brand.
Features:
Welch Allyn laryngoscope's single-piece stainless steel construction ensures blade integrity
Laryngoscope comes with a removable light pipe and smooth surface design
Welch Allyn provides free repolishing service
Key Components:
English MacIntosh Laryngoscope Blade, Size 1
English MacIntosh Laryngoscope Blade, Size 2
English MacIntosh Laryngoscope Blade, Size 3
English MacIntosh Laryngoscope Blade, Size 4
Lightweight "C" Size Handle
Lightweight "AA" Size Handle
Standard Case for English MacIntosh Set
Reviews (0)
Write a Review
Your Name:
Your Review:
Note:

HTML is not translated!
Rating:
Bad
Good
Enter the code in the box below:
WHY US?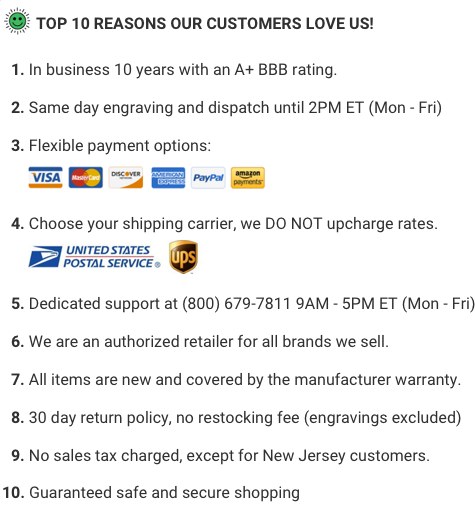 ---
---
© 2005-2020, MyStethoscope LLC, 33 Wood Avenue South, Suite 600, Iselin, New Jersey 08830,
1-800-679-7811