ORDER STATUS LOOKUP
1. How can I check the status of an order, return, or exchange?
You can quickly check the status of an order by entering your order number and email address. To get started, click the link below!
Click here to check the status of an order
---
COMPANY INFORMATION
1. How can I contact MyStethoscope.com?
Live Chat
(Quickest Method of Contact)
There are many other ways to contact us, please visit our contact page.
---
ORDERING INFORMATION
1. How do I place an order?
MyStethoscope.com accepts orders via our secure website.
We DO NOT accept orders via phone, fax or mail.
2. How do I track my order?
All customers will receive a shipping confirmation email that includes a tracking number. Customers may also log into their account by clicking the "My Account" link at the top of our homepage.
You can also quickly check the status of an order via our Order Status Lookup Tool
3. What forms of payment does MyStethoscope.com accept?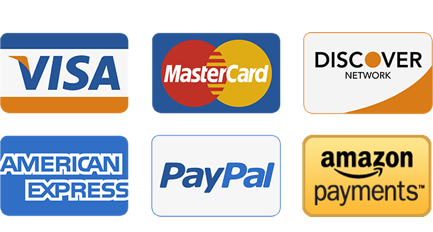 MyStethoscope.com accepts payment by Visa, MasterCard, Discover, American Express and PayPal.
4. Does MyStethoscope.com charge sales tax?
MyStethoscope only charges 7% sales on orders being shipped to the state of

New Jersey

.
5. How do I use a promo code or voucher code?
All discounts and promotions are already applied to all of our products, eliminating the need for coupon codes. We want to make sure all of our customers receive the best possible pricing, not just the ones who received a coupon code.
6. How can I cancel or change my order?
We process orders very quickly, please contact us ASAP. Visit our contact page.
7. Is shopping at MyStethoscope.com secure?
You can feel completely secure when offering from MyStethoscope.com. All online transactions are handled with an industry-standard technology called Secure Sockets Layer (SSL), which encrypts (or encodes) sensitive information before it is sent over the Internet.
MyStethoscope.com DOES NOT store customer credit card data.
8. Do you match competitor pricing?
MyStethoscope.com does not have a formal price match policy, but customers can submit price match requests to tickets@mystethoscope.com. Our sales team will review the price match request and get provide a response within 24 hours.
9. Do you sell gift certificates / vouchers?
No, we do not sell gift vouchers.
---
ENGRAVING INFORMATION
1. What items are available for engraving?
For a small fee, MyStethoscope.com offers professional laser engraving on 3M Littmann, Welch Allyn, and Heine Stethoscopes.
Additional engraving information is available via the following link: MyStethoscope.com/engravings.html
2. Do engravings delay the ship time of my order?
Laser engravings on 3M Littmann, Welch Allyn and Heine Stethoscopes DO NOT delay the ship time of orders. They are processed in house and are shipped immediately.
3. Can I return or exchange engraved items?
Unfortunately, MyStethoscope.com cannot exchange or refund any items that are engraved, unless the item is defective. Customers should verify their engraving text before submitting their order. MyStethoscope.com engraves the exact text as received from the customer.
---
SHIPPING INFORMATION
1. How will my order be shipped?
MyStethoscope.com ships via UPS (United Parcel Service) and USPS (United States Postal Service).
Customer may choose their shipping carrier and shipping method at checkout.
Orders shipping to apartments are sent signature required.
Orders over $250 a sent signature required
2. What shipping methods do you offer?
We do our best to ensure all orders are promptly processed. Shipping warehouse closed weekends and holidays. If an order is placed over the weekend, it will ship Monday.
UPS Ground: Transit time 1-6 days (excludes weekends).
UPS 2nd Day Air: Transit time 2 days (excludes weekends).
UPS Next Day Air: Transit time 1 day (excludes weekends).
USPS Priority Mail: Transit time 1-3 days, including Saturday. Excludes Sunday.
USPS Priority Mail Express: Transit time 1 day, including Saturday. Excludes Sunday.
FREE SHIPPING on orders over $125: Transit time 3-5 days, including Saturday. Excludes Sunday.
NOTE: We do our very best to process expedited shipping orders the same day, ihowever it is not guaranteed.
3. When will I receive my order?
MyStethoscope.com ships from the New York / New Jersey region. Estimated ground ship times are listed below.
UPS Next Day Air, UPS 2nd Day Air and USPS Priority Mail Express are available for expedited delivery.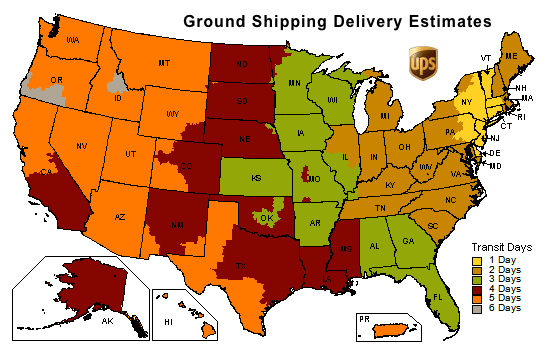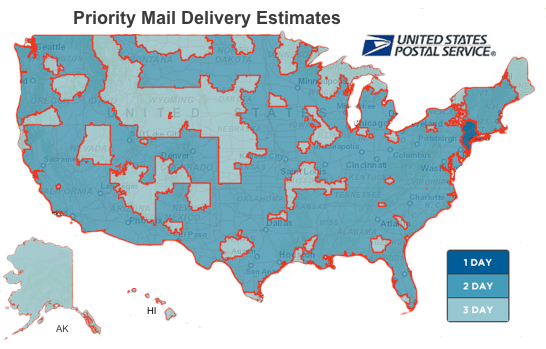 4. How much does shipping cost?
Shipping rates are pulled in real-time from the shipping carrier at the time of checkout. The shipping cost will depend on your shipping address.
All orders are shipped "insured" and MyStethoscope.com not not mark up shipping rates.

QUICK TIP:

Enter just your

zip code

at the shopping cart screen to pull up shipping rates. You must have a product in your cart to view shipping rates.
5. Do you ship to hotels or freight forwarding companies?
Sorry, no we do not. No exceptions.
6. Do you ship internationally (outside the USA)?
Sorry, no we do not. We only ship within the USA. No exceptions.
---
RETURNS AND EXCHANGES
1. What is MyStethoscope.com's return policy?
If you are not completely satisfied with your purchase, you may return it within 30 days for a full refund or exchange.
All items must be in their original condition with their original packaging, instructions manuals, etc.
Please note that laser engraved products ARE NOT returnable and/or exchangeable, unless an error was made on our behalf. Sorry, we are not responsible for customer typos or punctuation errors.
2. What if my item is defective, broken or needs repair?
If a product you've purchased from MyStethoscope.com has a manufacturing defect or has a problem, please submit a support ticket to tickets@mystethoscope.com.
A manager will review the support ticket within 24 hours, during regular business hours.
3. How do I return / exchange an item?
Please visit MyStethoscope.com/returns to submit a return request.
It can take up to 24 hours for a RMA request to be approved.
---
ACCOUNT MANAGEMENT
1. How do I log into my account?
To review your account information, click on the "My Account" link located in the top right hand cover of our website (mystethoscope.com).
2. I can't login to my account, how do I reset my account password?
Please use the password reset feature on on the login screen. A new password will be emailed immediately.
If the email is not received, advise the customer to check their spam folder.
---
STETHOSCOPE QUESTIONS
1. I have stethoscope related questions, can you help?
Please visit our Stethoscope FAQ page for answers to the most commonly asked stethoscope questions.