FAST ENGRAVING & FREE SHIPPING $125+

Details

FREE SHIPPING OVER $125!

Standard delivery arrives within 1-3 business days.

At checkout we will provide delivery dates for all available shipping methods. Unlike our competitors, we do not markup our shipping rates.

There is NO ORDER DELAY to have your stethoscope laser engraved.

All items listed are in stock. Our shipping warehouse is closed weekends and holidays. If an order is placed during this time, it will ship the next business day.
3M Littmann Classic III 27" Monitoring Stethoscope
3M Littmann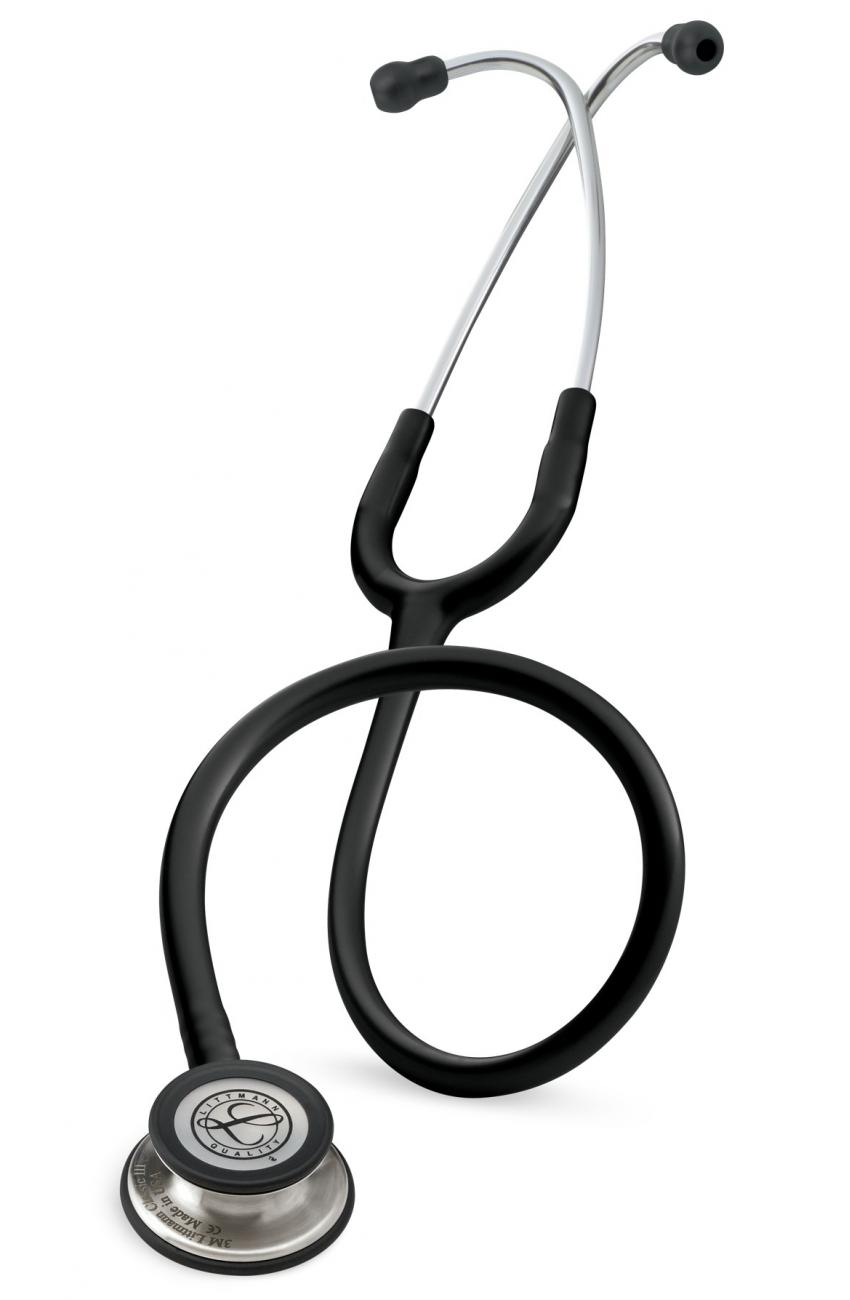 SALE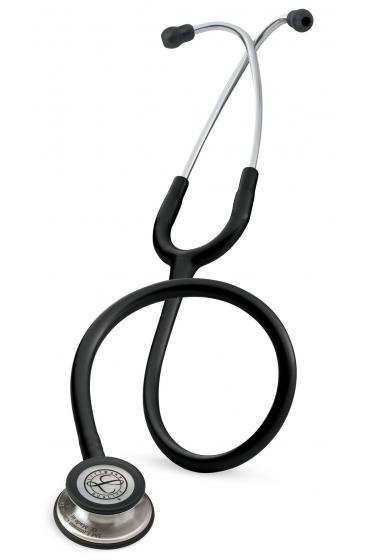 SALE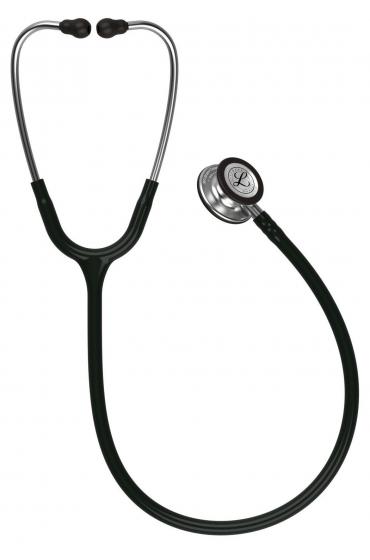 SALE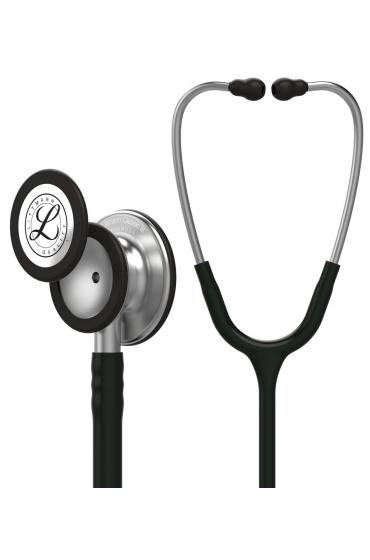 SALE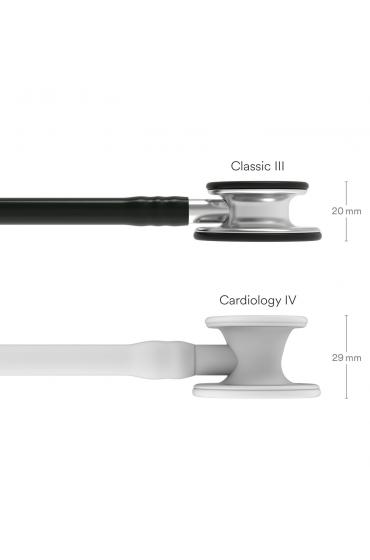 SALE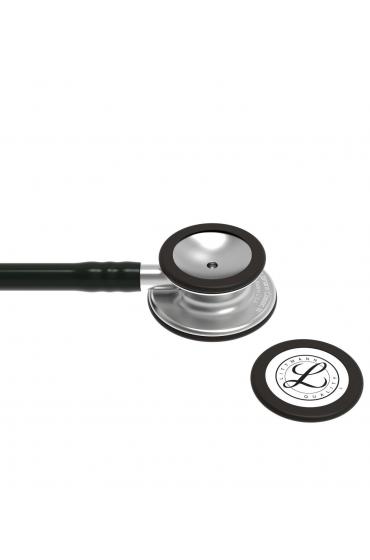 SALE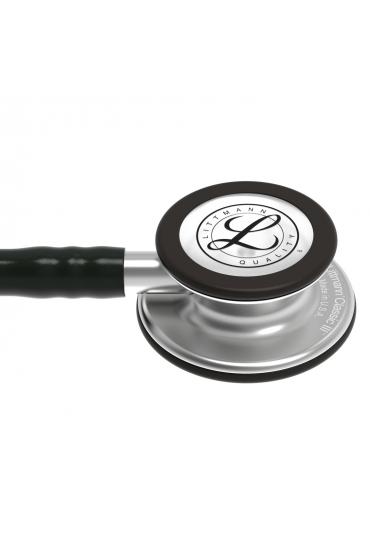 $
Item #: LITT-CL3

Order now to ship on
Mon, Oct 26th
|
Details
Optional Add-Ons
Select quantity before clicking 'Add to Cart' button
3M Littmann Classic III 27" Monitoring Stethoscope
5
5
397
PRODUCT DETAILS

The 3M Littmann Classic III Stethoscope is the latest version of the stethoscope that helps millions of medical professionals achieve their best. The Classic III stethoscope offers high acoustic sensitivity for exceptional performance, plus a versatile two-sided chestpiece with tunable diaphragms. The Littmann Classic III stethoscope is used by students and medical professionals alike to identify, listen to, and study heart, lung, and other body sounds for physical assessment, patient monitoring, and diagnosis.
Stethoscope Highlights
Two-sided chestpiece with tunable diaphragms on both the adult and pediatric sides.
Single-piece tunable diaphragm is easy to attach, and easier to clean because its surface is smooth without crevices.
Pediatric side converts to a traditional open bell by replacing the single-piece diaphragm with a non-chill rim.
Next-generation tubing provides longer life due to improved resistance to skin oils and alcohol; less likely to pick up stains.
Small tunable diaphragm is useful for pediatric, small, or thin patients; around bandages; and for carotid assessment.
Stainless steel chestpiece is precision-machined into an aesthetically pleasing, less angular shape. The stem features open side indicator.
Snap-tight eartips have a soft, smooth surface providing a comfortable acoustic seal and comfortable fit
7 out of 10 acoustic acoustic performance rating.
Includes large and small soft-sealing eartips, non-chill bell sleeve, and instructions.
5 year warranty, made in the USA.
Love Your Stethoscope
The compact and sensitive Littmann Classic III stethoscope is the perfect instrument for clinicians who monitor and assess children or adults in non-critical environments. Manufactured with strong yet lightweight materials for hours of comfortable use.
Suggested Applications
General Physical Assessment and Diagnosis.
3M Littmann Classic III Digital Downloads

3M Littmann Classic III Stethoscope Flyer (PDF 1.25MB)


3M Littmann Stethoscope Product Comparison Chart (PDF 417KB)
Laser Engraving Services
Our professional laser engraving services are available on the Littmann Classic III Stethoscope. Laser engravings are performed in-house, and do not delay your order (unlike most of our competitors). Orders placed before 2PM EST Monday - Friday ship the same-day. To learn more about our industry leading laser engraving services, click here.
Authenticity Matters
MyStethoscope.com is 3M Littmann Authorized Dealer.

SPECIFICATIONS
Product Specifications
Applications
Physical Assessment and Diagnosis
Chestpiece Finish
Machined Stainless Steel
Chestpiece Technology
Double Sided
Diaphragm Diameter
1.7 Inch
Diaphragm Material
Epoxy/Fiberglass
Diaphragm Type
Tunable Diaphragm
Eartip Type
Soft Sealing
Headset Material
Wide diameter aerospace alloy / Anodized aluminum
Length
27.2 Inch
Net Weight (Metric)
150g
Occupation
EMT/EMS, Medical Assistant, Nurse, Nursing Student
Performance Rating
7
Patient
Adult, Pediatric
Small Diaphragm Diameter
1.3 Inch
Warranty Period
5 years
Reviews (397)
Christal
|
" />
10/13/2020
Just started my carrier as a doctor super happy right now with my other everyone at work it's asking me where I got it from and I told them from mysterhocope.com especially with the dice count you. Guys have this is amazing love mines. Love that baby blue with purple❤️ Made for me
Michelle
|
" />
10/13/2020
This was a present for my daughter. It's perfect!!!
maddie
|
" />
10/02/2020
very nice product. great shipping and customer service.
Kayla
|
" />
10/02/2020
I was nervous my order wasn't going to be here in time for school and had contacted customer Service. They were amazing and helped me right away with finding the tracking and seeing when it would arrive. Thankfully, the steth got here quick. It came fast and in good packaging and I'm super happy with the company. Thank you!
Jacqueline M Walko
|
" />
09/03/2020
I bought this as a back up to my Littman cardiology IV and I find myself using this one more often! I love it! I really do. Its amazing...
Ma Dolores Gayoso
|
" />
09/03/2020
I received a wrong order but received a replacement one fast . Website's customer service is great !!! I love the fact that there are so many colors of stethoscope to choose from, I'm a bit simple so I chose black with the copper finish and so in love with it. Can't wait to use it in my clinicals!
Alexandra Copenhaver
|
" />
09/03/2020
I love everything about this stethoscope! The color, sound quality, engraving, weight, everything!
Star
|
" />
09/03/2020
I ordered the Caribbean blue stethoscope with rainbow finish and I am obsessed! I also wanted it engraved with my name and I really like how they did it. The next time I order a stethoscope it will definitely be from this website!
Brittany Nease
|
" />
09/03/2020
Love my stethoscope! I received it only a couple days after ordering! Super quick turn around time!
Ley
|
" />
09/03/2020
My first littman stethoscope & i love it. shipping was really fast even with me getting a name tag engraved. they even responded to my note congratulating me on passing my NCLEX highly recommend!
Christopher D. Robin
|
" />
08/11/2020
Haven't bought a new stethoscope since graduation from nursing school, and wanted to treat myself since I'm back in patient care. Love the rainbow bell, and had to have it. Earpieces are the most comfortable I have ever had.
Amy Mills
|
" />
08/11/2020
My daughter was thrilled to receive this stethoscope for her 21st birthday. The personalized engraving was perfect and the color combination was exactly what she wanted. 5 star product and service. Ideal for her nursing school. I would order this again for her graduation.
Jessica Marie Botelho
|
" />
07/19/2020
I purchased the all black Classic III Stethoscope with the rainbow bell as a Nursing graduation gift for a close friend. I myself am a nurse and love Littmann stethoscopes. They are a little pricey but well worth the money! Comfortable ear pieces and not too heavy for wearing around the neck. My friend absolutely loved the stethoscope. I am thinking of getting another one and will definitely be using this company in the future as they are well priced, professional and efficient!
Julie Lee
|
" />
07/19/2020
So happy with my new Littman Classic III!! Engraving is beautiful too! I was amazed how quickly it arrived!
Michaela snow
|
" />
07/19/2020
This product was perfect. Got here in perfect time, looked amazing and I couldn't have ordered from a better place.
Alana Martinez
|
" />
07/19/2020
I ordered my custom Littmann and when I received it I was absolutely in Love! The delivery was quick and efficient! The communication from them from once order was placed to once delivered also efficient and professional!
Amy
|
" />
07/05/2020
Love this stethoscope! It received it only 2 days after ordering, and it's great quality. Highly recommend!
Barb
|
" />
06/24/2020
Great product! My old one lasted about 20 years.
Holly Smith
|
" />
06/24/2020
My daughter graduated high school and is beginning her journey as a medical student and taking a job as an EMT and I purchased this for her. I had it engraved for her to always remember where she started.
Dennis Boynton
|
" />
06/24/2020
This stethoscope is fantastic and you can feel the quality in the weight of it before you even use it. It was bought as a graduation present and will see many, many years of good use.
Write a Review
Your Name:
Your Review:
Note:

HTML is not translated!
Rating:
Bad
Good
Enter the code in the box below:
WHY US?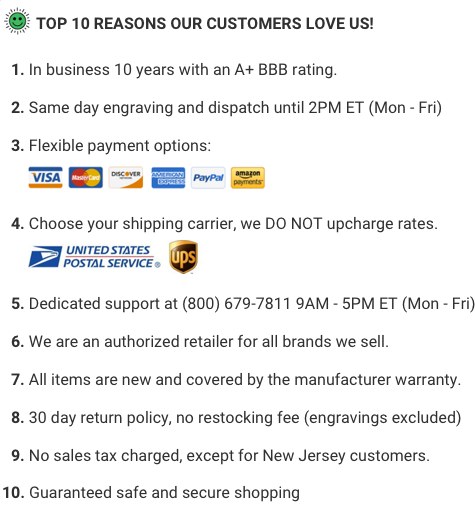 ---
---
© 2005-2020, MyStethoscope LLC, 33 Wood Avenue South, Suite 600, Iselin, New Jersey 08830,
1-800-679-7811