SAME-DAY ENGRAVING & FAST SHIPPING!

Details

FREE 1-3 DAY SHIPPING OVER $125!

Transit time for shipping is approximately 1-3 business days, depending on your location. At checkout we will provide an estimated arrival date for your order.

There is NO SHIPPING DELAY to have your stethoscope laser engraved.

Shipping warehouse closed weekends and holidays. If an order is placed over the weekend, it will ship Monday.
3M Littmann Classic III 27" Stethoscope
Recommended Add-Ons (Optional)
Select quantity before clicking 'Add to Cart' button
PRODUCT DETAILS
The 3M Littmann Classic III Stethoscope is the latest version of the stethoscope that helps millions of medical professionals achieve their best. The Classic III stethoscope offers high acoustic sensitivity for exceptional performance, plus a versatile two-sided chestpiece with tunable diaphragms. The Littmann Classic III stethoscope is used by students and medical professionals alike to identify, listen to, and study heart, lung, and other body sounds for physical assessment, patient monitoring, and diagnosis.
Stethoscope Highlights
Two-sided chestpiece with tunable diaphragms on both the adult and pediatric sides.
Single-piece tunable diaphragm is easy to attach, and easier to clean because its surface is smooth without crevices.
Pediatric side converts to a traditional open bell by replacing the single-piece diaphragm with a non-chill rim.
Next-generation tubing provides longer life due to improved resistance to skin oils and alcohol; less likely to pick up stains.
Small tunable diaphragm is useful for pediatric, small, or thin patients; around bandages; and for carotid assessment.
Stainless steel chestpiece is precision-machined into an aesthetically pleasing, less angular shape. The stem features open side indicator.
Snap-tight eartips have a soft, smooth surface providing a comfortable acoustic seal and comfortable fit
7 out of 10 acoustic acoustic performance rating.
Includes large and small soft-sealing eartips, non-chill bell sleeve, and instructions.
5 year warranty, made in the USA.
3M Littmann Classic III Digital Downloads

3M Littmann Classic III Stethoscope Flyer (PDF 1.25MB)


3M Littmann Stethoscope Product Comparison Chart (PDF 417KB)
Laser Engraving Services
Our professional laser engraving services are available on the Littmann Classic III Stethoscope. Laser engravings are performed in-house, and do not delay your order (unlike most of our competitors). Orders placed before 2PM EST Monday - Friday ship the same-day. To learn more about our industry leading laser engraving services, click here.
SPECIFICATIONS
Product Specifications
Applications
Physical Assessment and Diagnosis
Chestpiece Finish
Machined Stainless Steel
Chestpiece Technology
Double Sided
Diaphragm Diameter
1.7 Inch
Diaphragm Material
Epoxy/Fiberglass
Diaphragm Type
Tunable Diaphragm
Eartip Type
Soft Sealing
Headset Material
Wide diameter aerospace alloy / Anodized aluminum
Length
27.2 Inch
Net Weight (Metric)
150g
Occupation
EMT/EMS, Medical Assistant, Nurse, Nursing Student
Performance Rating
7
Patient
Adult, Pediatric
Small Diaphragm Diameter
1.3 Inch
Warranty Period
5 years
Reviews (310)
Demetrios Powers
|
" />
07/29/2019
Great product. Being in Paramedic school and having to constantly abuse this product, I can safely say this item will last you.
Cynthia Willson
|
" />
07/25/2019
Fast efficient service and great ease of ordering.
Dee
|
" />
07/24/2019
Ordering was easy and it arrived quickly. Great product for fair price.
Anna Pate
|
" />
07/23/2019
I'm in nursing school and this stethoscope works perfecrt for me!
Michael Osei
|
" />
07/23/2019
This is the second time buying this stethoscope for medical students. The colors are beautiful, it's durable and the engravings were as expected. Had no problems with shipping and delivery. I recommend this product to all health professionals with stethoscope.
Anna Newton
|
" />
07/22/2019
This is the best deal you are gonna find online for this particular stethoscope. The shipping wasn't too expensive like most other stores. I got ceil blue and it's exactly how it looks. The quality seems nice and it's surprisingly more light weight than I thought which is great. I would splurge for the nicer stethoscope and this is your best deal for it!
Margaret Tue
|
" />
06/19/2019
I purchased this as a gift for my granddaughter who will be starting nursing school soon. I was amazed at how quickly it came. Very easy to order and fast service.
Nicole Monroe
|
" />
06/17/2019
I looked all over the internet for a better deal. This was the best one by far. It was delivered quickly and looks great. The laser engraving is perfect. I plan on using this in Nursing School this fall
Kim Olar
|
" />
06/17/2019
Was shipped very fast. Loved the engraving on it. Will be tell friends about it.
Anne
|
" />
06/17/2019
Love the product! Great quality! Got it super quick
Amy Gundy
|
" />
06/17/2019
I bought this as a graduation present for my daughter. She starts nursing school in May, and this model was recommended. Delivery was prompt, and the product is just as we hoped! Thank you!
Dorothy
|
" />
06/17/2019
I ordered the ceil blue stethoscope with my name engraved and I love it. I thought changing the font would make it different but it still came in normal font which is fine. Blue is my favorite color so I am happy about that. I am so excited to use it with nursing school. Plus deliver was extremely quick which was a plus with the sale. :) Thanks again! I will definitely be purchasing from this website again!
Nicole D
|
" />
06/17/2019
I just got my stethoscope a few days ago and love it. I start clinicals and this kind was recommened. I love th option to have it engraved as well! It's a sense of pride of all the hard work we put into the medical profession.
Krystal Hunley
|
" />
06/09/2019
Great product. Perfect gift. Fast shipping!
Rita O'Rear
|
" />
06/04/2019
My stethoscope that I had from nursing school came up missing from work. I searched for days and finally decided to get another one. I searched online and found this website. I was highly pleased with the ease of ordering and the speed of delivery. I had mine engraved and was completely satisfied with the results.
Chyloe Koch
|
" />
06/04/2019
My husband and I purchased this as a gift for our niece. It was very simple to place our order and checkout. When the stethoscope arrived, it came in a very nice box with appropriate padding. We had it laser engraved with our nieces favorite bible verse. When she opened it, she was very pleased with the look and quality of the product. We ordered the black/champagne combo. It looks sturdy, yet very elegant. Will definitely order again when I get into nursing school.
John Dunkovich
|
" />
06/04/2019
I ordered a Littmann Classic three in in smoke finish with gray tube and violet gray stem and let me tell you, it is the best stethoscope i have ever used. Thank you!
Melissa Tessiatore
|
" />
05/30/2019
Received my stethoscope in the mail really quickly. It looks beautiful, works great, and is perfect.
Ashley Bush
|
" />
05/30/2019
I absolutely love my new stethoscope. I've gotten so many complements about it at work and the laser engraving is perfect. It arrived super fast
Cindy
|
" />
05/30/2019
Lost my Littmann and had to get another one right away; got this one so fast! I absolutely love the lime green color and the engraving is a really nice option. I would highy recommend you to my coworkers.
Write a Review
Your Name:
Your Review:
Note:

HTML is not translated!
Rating:
Bad
Good
Enter the code in the box below:
WHY US?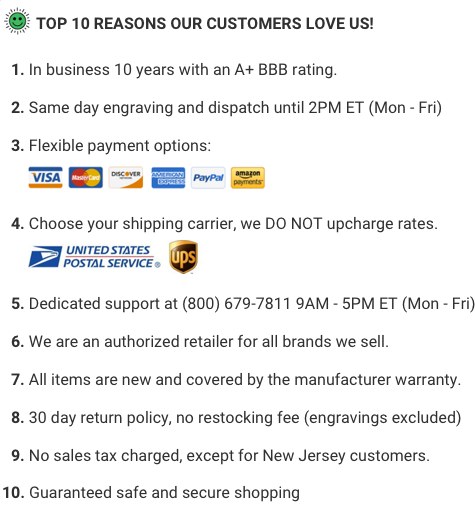 ---
---
© 2005-2019, MyStethoscope LLC, 33 Wood Avenue South, Suite 600, Iselin, New Jersey 08830,
1-800-679-7811