FAST ENGRAVING & FREE SHIPPING $125+

Details

FREE SHIPPING OVER $125!

Standard delivery arrives within 1-3 business days.

At checkout we will provide delivery dates for all available shipping methods. Unlike our competitors, we do not markup our shipping rates.

There is NO ORDER DELAY to have your stethoscope laser engraved.

All items listed are in stock. Our shipping warehouse is closed weekends and holidays. If an order is placed during this time, it will ship the next business day.
3M Littmann Classic II Infant 28" Stethoscope
3M Littmann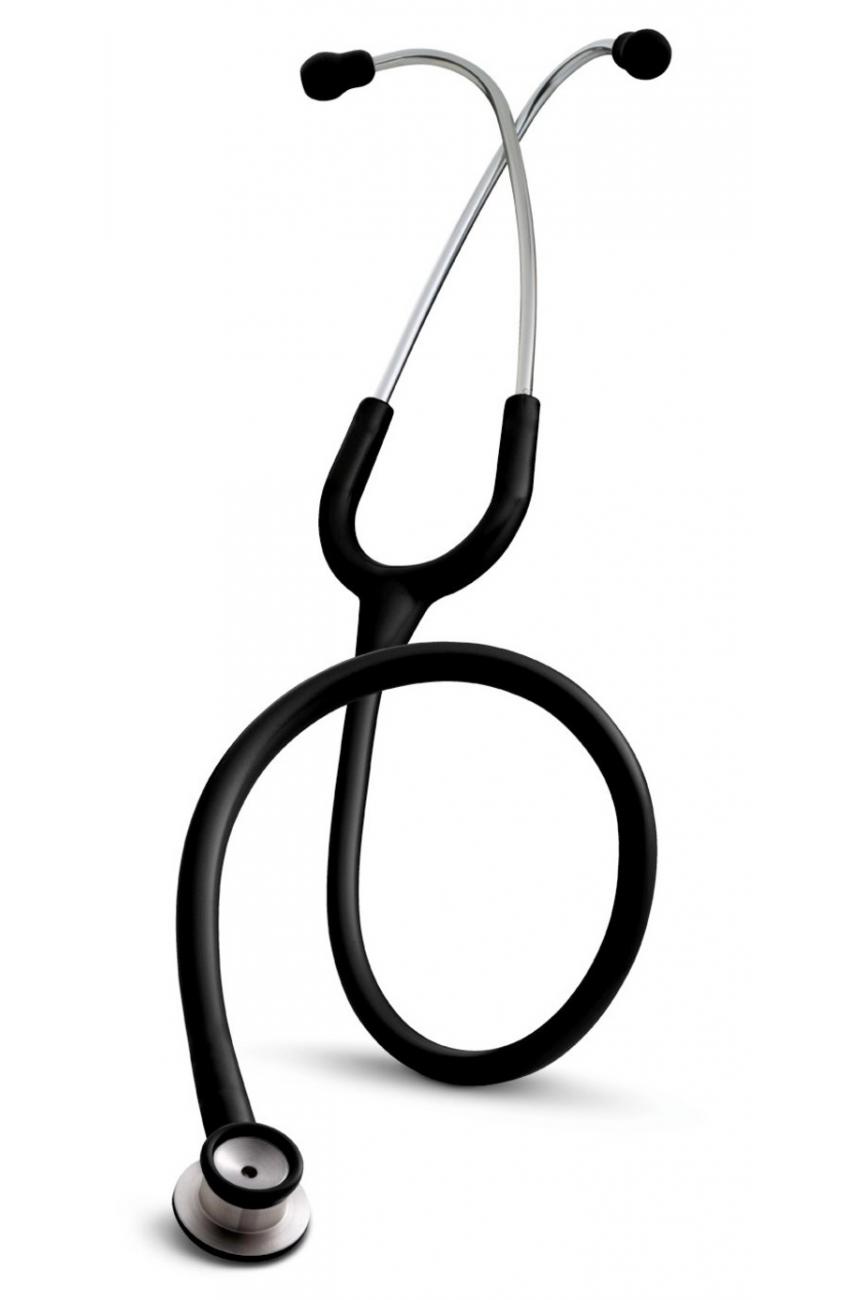 SALE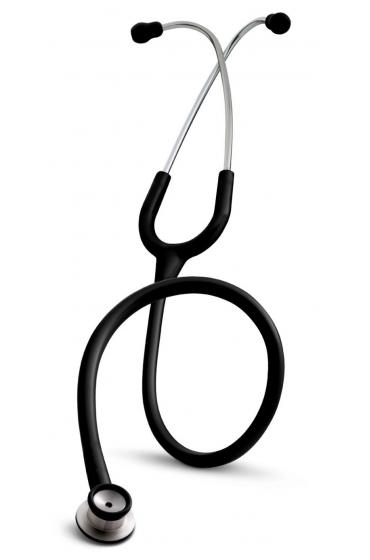 SALE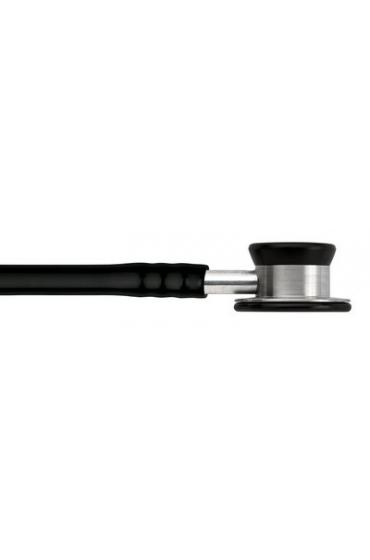 SALE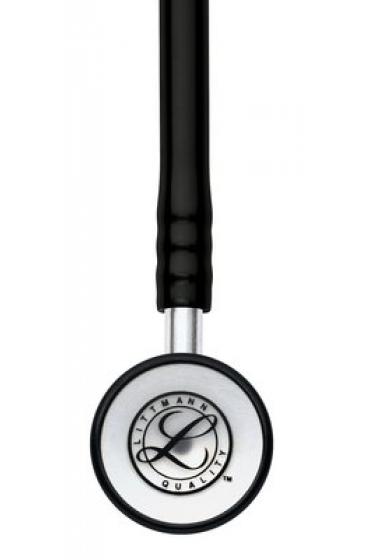 SALE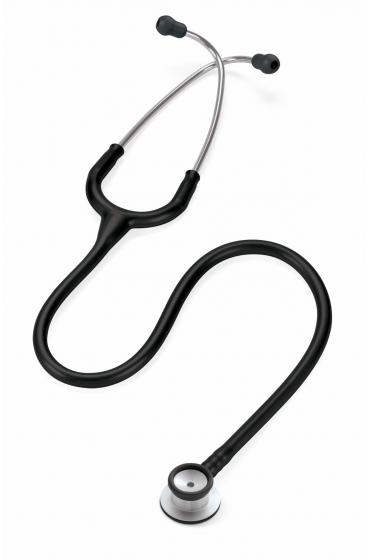 $
Item #: LITT-CL2-INF

Order now to ship on
Mon, May 10th
|
Details
3M Littmann Classic II Infant 28" Stethoscope
5
5
18
PRODUCT DETAILS

The 3M Littmann Classic II Infant Stethoscope is specially designed for use on the smallest patients. It delivers high acoustic sensitivity, through its dual-sided chestpiece, for both high and low frequency sounds. It is used by medical professionals and students alike to identify, listen to, and study heart, lung, and other body sounds for physical assessment and diagnosis in infant patients.
Stethoscope Highlights
Dual-sided chestpiece with small 2.7cm diaphragm is ideal for infant patients.
Versatile chestpiece design provides high acoustic sensitivity with both a floating diaphragm and open bell.
Non-chill rim and diaphragm provide patient comfort.
Soft-sealing eartips provide an excellent acoustic seal and comfortable fit.
Headset is easily adjusted for individual fit and comfort. Angled eartubes align with ear canals.
7 out of 10 acoustic performance rating.
3 year warranty, made in the USA.
Suggested Applications
Used as a diagnostic aid as part of the physical assessment of a patient. Ideally suited for pediatricians, neonatologists or NICU nurses.
Laser Engraving Services
Our professional laser engraving services are available on the Littmann Classic II Infant Stethoscope. Laser engravings are performed in-house, and do not delay your order (unlike most of our competitors). Orders placed before 2PM EST Monday - Friday ship the same-day. To learn more about our industry leading laser engraving services, click here.
Authenticity Matters
MyStethoscope.com is 3M Littmann Authorized Dealer.

SPECIFICATIONS
Product Specifications
Applications
Physical Assessment and Diagnosis
Chestpiece Finish
Machined Stainless Steel
Chestpiece Technology
Double Sided
Diaphragm Diameter
1.06 Inch
Diaphragm Material
Epoxy/Fiberglass
Diaphragm Type
Floating Diaphragm
Eartip Type
Soft Sealing
Headset Material
Wide diameter aerospace alloy / Anodized aluminum
Length
28 Inch
Net Weight (Metric)
95g
Occupation
Nurse, Pediatrician
Performance Rating
7
Patient
Infant
Small Diaphragm Diameter
0.75 Inch
Warranty Period
3 years
Reviews (18)
Robert Adams
|
" />
10/02/2020
I just bought the raspberry with rainbow finish infant stethoscope for my wife, and had an engraving place too. She works in the NICU, and we are both thoroughly impressed with the acoustics and aesthetics! We both use Littmann stethoscopes everyday and would never recommend anything else! This is a great product and I highly recommend!
LaQuita Harrison
|
" />
02/10/2020
I purchased This stethoscope for the veterinary clinic I work for. It is a great and a beautiful color, works as expected . Shipping was very fast and reasonable. I love being able to have the bell engraved .....Love Littmann stethoscopes
Victoria Stephenson
|
" />
10/16/2019
Was debating whether or not to spend the money, but I'm glad I did! My product came quickly with the correct spelling of my name, which is much appreciated. It's a great quality stethoscope! I would buy it again and would recommend it to others.
Janine
|
" />
12/18/2018
Stethoscope arrived quickly and the engraving makes this xmas gift more personal for my daughter who is finishing her last clinical in the NICU before graduating. She mentioned that it would be nice to have an infant specific stethoscope. This will be her second Littmann stethoscope, her first Littmann Classic.
Evelyn Thai
|
" />
04/29/2018
I received my stethoscope in the mail in just few days and got exactly what I ordered. Came in the best condition, I love the rainbow color and the engraving! I'm more than satisfied on my purchase.
Julie
|
" />
01/05/2018
I bought this for my daughter who is graduating nursing school in May! She loves the color and how it fits. Thanks yall
Erin Eitenmiller
|
" />
10/09/2017
I love my infant stethoscope! My assessments on my NICU babies are much more accurate now that I have this stethoscope. Also, it shipped very quickly!
John
|
" />
12/12/2016
What a beautiful piece of equipment. I did my research and your service and product offering was the best. I received exactly what I ordered. The engraving was well worth the price and your special character choices made my stethoscope purchase and gift that much more special. I was amazed at how fast I received the stethoscope after ordering. Thanks again!
April Dunn
|
" />
11/13/2016
I ordered the pearl pink with engraving. I am very pleased with my purchase. It was delivered in only a few days and the quality is what I expected with a Littman. I would order again if needed, but I think this will last for a very long time.
Greg R. Schmitt
|
" />
11/12/2016
TO THE STAFF ...I AM BEYOND IMPRESSED WITH YOUR COMPANY. ..I WISH YOU ALL THE BEST..ESP THE FIREMAN WHO ENGRAVED THEM...BRAVO...YOU ARE SO KIND ON THE PHONE...THANK YOU, SINCERELY, GREG SCHMITT
Melissa
|
" />
07/13/2016
This is a great stethoscope. I work in the NICU with very small premature babies. It has great acoustic features and I have no problem assessing my patients. It also has a fun rainbow design for the pediatric population. They love colorful things! I love how you can also get your name engraved. I will definitely purchase another in the future.
Megan
|
" />
03/23/2016
Great quality and fast engraving and shipping!! Would highly recommend this site for ordering your stethoscope!! You can't go wrong with a Littmann!!
Monique
|
" />
02/22/2016
I ordered the rainbow finish stethoscope and had it engraved. I received it within 3 days and I absolutely love it! Sound quality is great! Can't wait to use it on my NICU babies!!
Dena
|
" />
01/08/2016
Absolutely love my new stethoscope!!! Acoustics are great and it is just as pictured. I will definitely order from here again!!
Candace
|
" />
01/04/2016
The stethoscope is exactly as pictured. I love the blue and my engraving turned out nice. The price is much much more affordable than in store purchase would have been and it came right to my door.
Michelle Siewert
|
" />
07/25/2015
Love this Stethoscope! Mine is super cute with the multicolored metal. Free engraving looks good. I never buy anything but Littmann's; my other has lasted 11 years, I look forward to using this one in the years to come.
Rosie
|
" />
12/09/2014
Great product, disappointed in the red color of the tubing. Laser engraving is nice.
Greg Kelly
|
" />
10/10/2014
I have used my Classic II Infant Stethoscope for 8 years now. The tube is soft and pliable, ear buds intact. Light cleaning is all that has been needed. Well worth the investment!
Write a Review
Your Name:
Your Review:
Note:

HTML is not translated!
Rating:
Bad
Good
Enter the code in the box below:
WHY US?