SAME-DAY ENGRAVING & FAST SHIPPING!

Details

FREE SHIPPING OVER $125!

Transit time for shipping is approximately 1-3 business days, depending on your location. At checkout we will provide an estimated arrival date for your order.

There is NO SHIPPING DELAY to have your stethoscope laser engraved.

Shipping warehouse closed weekends and holidays. If an order is placed over the weekend, it will ship Monday.
3M Littmann Stethoscope ID / Name Tags
PRODUCT DETAILS
3M Littmann Stethoscope Identification Tags, available in black or gray color.
This high-quality I.D. tag is both durable and attractive. The adjustable design allows it to fit securely on all Littmann stethoscope models.
Available in black or gray to match all Littmann stethoscopes (Littmann stethoscopes with colored tubing have gray rims, bell sleeves and eartips, therefore would use the gray I.D. tags).
I.D. tag provides easy identification of stethoscope.
Name tag laser engravings do not delay ship times!
Reviews (56)
Katelyn Salazar
|
" />
09/12/2019
I ordered this for nursing school, and have received many lovely compliments from fellow students. Very fast and easy delivery! Overall, I'm very pleased :)
KRESH JAN ANAJAO
|
" />
09/12/2019
Awesome engraving! Looks good on the stethoscope. Love this product. Would. recommend to my friends in the medical field
Monica
|
" />
06/17/2019
Love It!! Good quality and looks SHARP
Cindy
|
" />
06/17/2019
Loved it. Great quality and fast delivery time.
Susan
|
" />
06/09/2019
I bought the name tag for my godchild and her new lit man stethoscope, she loved it! she was so taken by her engraved name tag, she started to cry. Thank you so much.
Jameel
|
" />
05/22/2019
Arrived in a timely manner, appears as expected. Thank you.
Joseph Schneider
|
" />
05/21/2019
Purchased this 3M Littmann Stethoscope ID for my Littmann Stethoscope for PT School. It is of excellent quality and the Laser Engraved nameplate looks really professional. Now, I am not worried about my Littmann Stethoscope being mistaken for someone else's in class, and I am sure that I will have the nicest and most professional looking Name Tag for my stethoscope in class! I would highly recommend this 3M Littmann Stethoscope ID to any health care provider or student.
Joan Zwana
|
" />
05/21/2019
I really love this product so much that I bought a second one as a gift fur a new grad. ❤️❤️
Daniel
|
" />
05/16/2019
Looks great and fits my stethoscope perfectly! Now no one can steal it! :-P
Charlene gabaldon
|
" />
12/20/2018
Ordered this as a gift for a new nurse. Looks great on the stethoscope. Nice quality and spelled correctly! Perfect match to a stethoscope
Tammy Mackey
|
" />
12/20/2018
Very pleased! Ordering was easy and the product came super fast! Product was just as described and the engraving was perfect! Pricing was very reasonable. Great service!!
Jec Tanafranca
|
" />
11/29/2018
Excellent Quality. Very happy with the results. Quick service
Tammy Mackey
|
" />
11/29/2018
Very pleased! Ordering was easy and the product came super fast. The product was just as described and the engraving was perfect.
Carolyn
|
" />
11/28/2018
Purchased for my son as a graduation gift. Fast delivery and great quality!
Jacob
|
" />
11/22/2018
Love this product! It's so sleek against my stethoscope and I barely notice it's there. I had a diffferent stethoscope tag that caught on my hair and irritated my skin but this one stays out of the way. I only wish there was a more secure way to put the name plate on it cause it doesn't seem so secure but it seems it's sticking pretty good.
Michelle Yuro
|
" />
09/27/2018
Excellent quality and quick engraving and shopping! Ver happy with purchase.
Valerie D
|
" />
07/26/2018
Great product! It came so quickly which I loved and I'm so excited to use it on my stethoscope. When placing it, it fit perfect so I'm very happy. Would purchase again!
Monica
|
" />
06/26/2018
ID tag looked great. I was very pleased with the quality.
Valerie
|
" />
06/26/2018
Great product! It was so quick and fit perfectly on my stethoscope. Would recommend and purchase again in the future!
Anna
|
" />
05/18/2018
Works great! It was pretty easy to get on there. And for better or worse, it looks really difficult to get off- so hopefully harder for someone to walk off with it!
Write a Review
Your Name:
Your Review:
Note:

HTML is not translated!
Rating:
Bad
Good
Enter the code in the box below:
WHY US?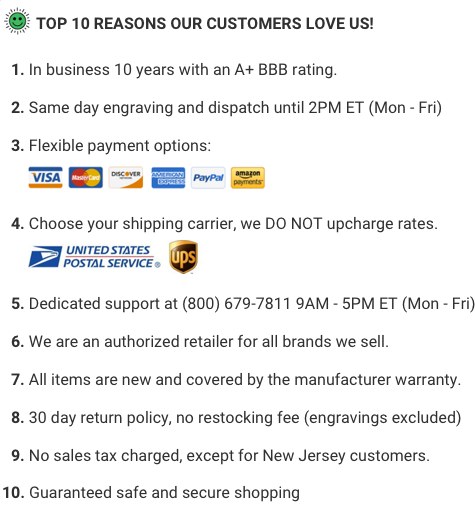 ---
---
© 2005-2019, MyStethoscope LLC, 33 Wood Avenue South, Suite 600, Iselin, New Jersey 08830,
1-800-679-7811