Same-Day Laser Engraving & Shipping!

Details

Free Shipping On Orders $125+

Details

FREE SHIPPING OVER $125

Orders placed before 2PM EST Monday - Friday ship the same day (excludes Ultrascope). There is NO SHIPPING DELAY on stethoscope engravings. Shipping warehouse closed weekends and holidays. If an order is placed over the weekend, it will ship Monday.
3M Littmann Cardiology IV 27" Stethoscope
Item #: LITT-C4

$16999
List:
$243.67
Save $73.68 (30%)
Recommended Spare Parts
Select quantity before clicking 'Add to Cart' button
3M Littmann Cardiology IV 27" Stethoscope
5
51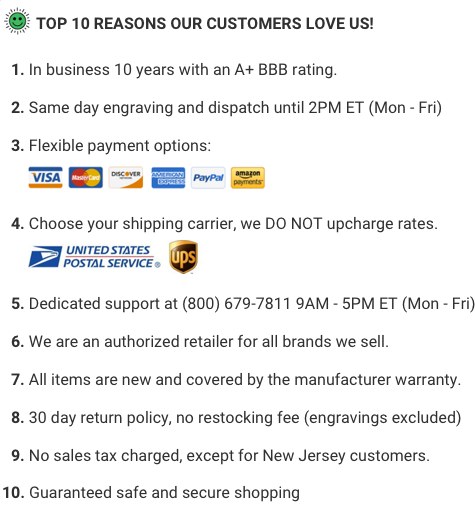 The 3M Littmann Cardiology IV Stethoscope is the next generation of one of the most recognized stethoscopes in the profession, offering improved acoustic performance with better audibility of high-frequency sounds (adult side, firm pressure). Its distinctive chalice-shaped chestpiece features tunable diaphragms on both sides to deliver outstanding acoustic performance, diagnostic versatility, and convenience for treating adult and pediatric patients. The pediatric side of the chestpiece converts to a traditional open bell by removing the tunable diaphragm and replacing it with the included non-chill bell sleeve.
The Cardiology IV stethoscope isn't just for cardiologists. It is used by specialists and general practice physicians, critical care nurses, EMTs, medical students, and other healthcare professionals to identify, listen to, and study cardiac, lung, and other body sounds in adult and pediatric patients.
Stethoscope Highlights
Outstanding acoustics with better audibility of high-frequency sounds (adult side, firm pressure).
Tunable diaphragm: Hear high or low frequency sounds by slightly adjusting pressure on the chestpiece.
Dual-lumen tubing: Two sound paths in one tube eliminates the rubbing noise of traditional double tubes.
Next-generation tubing lasts longer and resists stains. Not made with natural rubber latex or phthalate plasticizers.
Headset is easily adjusted for individual fit and comfort. Angled eartubes align with ear canals.
9 out of 10 acoustic performance rating.
7 year warranty, made in the USA.
Laser Engraving Services
Our professional laser engraving services are avaiable on the Littmann Cardiology IV Stethoscope. Laser engravings are performed in-house, and do not delay your order (unlike most of our competitors). Orders placed before 2PM EST Monday - Friday ship the same-day. To learn more about our inudstry leading laser engraving services, click here.
Product Specifications
Applications
Cardiology/High Performance
Chestpiece Finish
Machined Stainless Steel
Chestpiece Technology
Double Sided
Diaphragm Diameter
1.7 Inch
Diaphragm Material
Epoxy/Fiberglass
Diaphragm Type
Tunable Diaphragm
Eartip Type
Soft Sealing
Headset Material
Wide diameter aerospace alloy / Anodized aluminum
Length
27 Inch
Net Weight (Metric)
167g
Occupation
Anesthesiologist, Cardiologist, Emergency Physician, EMT/EMS, Family Practitioner, Internist, Medical Student, Nurse, Pediatrician, Physician, Respiratory Specialist
Performance Rating
9
Patient
Adult, Pediatric
Small Diaphragm Diameter
1.3 Inch
Warranty Period
7 years
Mireya Schmidt
|
" />
03/15/2017
I purchased a Littmann cardiology IV stethoscope and I could not have made a better choice. It works perfectly, the heart beats are so clear that one can identify any abnormal sound immediately. I really recommend this product to everyone especially new nurses.
Amanda Ortzow
|
" />
03/15/2017
Previously had the Littman II SE which I had a very difficult time listening for murmurs or specific sounds. Ordered this stethoscope and what a difference!! I can hear everything so clearly, just an amazing tool for a nurse.
Lisa Van Nieuwal
|
" />
03/15/2017
My stethoscope arrived quickly and I love it. The color is great and the engraving looks nice. It is very light and flexible. The acoustics are impressive- can't wait to take it to work.
Timothy Eromomene
|
" />
03/15/2017
Sound quality is great! I love the engraving option as well!
Debbie Lupton
|
" />
03/09/2017
I am very pleased with the Stethoscope. My daughter will be graduating from the Nurse Midwife Masters program on May 16th and she will love it!
Amanda D.
|
" />
03/07/2017
I am a nursing student who has had problems with my ears all my life. I was having a some problems with hearing certain sounds of the lungs and the heart with my other stethoscope that I had purchased for classes. I did some research and came across this one and I hoped it would help me. I can hear so wonderfully with it. I am hearing things I was not hearing with my old one. I am extremely pleased with this stethoscope. I also love the free app it came with that has heart and lung sounds preprogrammed into the app. Stethoscope shipped and arrived fast.
Bethany Morse
|
" />
03/01/2017
Love my stethoscope. The custom engraving came out beautiful. Delivery was prompt. Stethoscope works exceedingly well can hear sounds better than with my other stethoscope.
Suzan
|
" />
03/01/2017
Sound is very crisp and clear. Shipping was very quick. Stethoscope arrived in 5 days (I had it engraved and also ordered on a Friday night), so I was very pleased. Love the engraving. I would definitely buy from here again!
Donna Coleman
|
" />
02/16/2017
Love my new Littman Cardiology IV stethoscope! I had an older Littman Cardiology that lasted for 25 years! Just figured it was time to invest in a new one! I wouldn't use anything else in my practice.
Robert
|
" />
02/13/2017
They there quick with delivering. I love the color, jut wish it was a tad longer...but so what. The sound is truly amazing, to the fact that I have to get use to it. Great investment and I'm glad I made the choice to go with the cardiology IV. It does feel a little heavier around the neck, but that is minor to me.
Kelly
|
" />
02/13/2017
I love the scope. Cardiac sounds are crisp and clear.
PA-C
|
" />
02/13/2017
I love the color and the engraving. The sound is wonderful plus the 2 drums (sound and size) for adults and peds is perfect for family medicine. The tubing is very durable and length and weight are perfect but I am only 5' and 100 lbs. Littman stethoscopes are the gold standard for stethoscopes. I still have my Cardiology III from 2006 and it still works great and has held up well. I have also had to replace 1 part in my old stethoscope and contacted customer service and they sent the replacememt part right away however I purchased through Welch Allen the 1st time and so I have a lifetime warranty on my 1st stethoscope versus a 7 year warranty with my new stethoscope.
Janet Olsen
|
" />
02/13/2017
I love this stethoscope! It came quickly and the engraving looks nice.
Christine Jarrard
|
" />
02/13/2017
Love my new cardiology IV sounds are very clear. It is lightweight and love the engraving. I have limited hearing in my right ear and had trouble hearing with all other brands but I can now hear every thing clearly!!!!
Donald Kirk
|
" />
02/06/2017
This is one awesome stethoscope. So much more sound compared to the Cardiology III. Littmann simply out competes everyone else out there. MyStethoscope.com did a great job of getting it to me. It was at a very competitive price.
Kristy Gintz
|
" />
01/31/2017
I received my Cardiology IV within a few days of ordering it. Nicely packaged, I had it engraved as well, which looks beautiful. I Love this stethoscope, it's so different from my longtime trusty Classic II. The sound quality is amazing, I am not sure why I waited so long to spend the extra money to purchase this one. I highly recommend purchasing this over a Classic Littman.
Shatarra Williams
|
" />
01/26/2017
I was so excited to receive my stethoscope! I got the stethoscope engraved and it looks great! The sound is awesome just as I hoped for. I will definitely be using mystethoscope for future purchases!
Linda Kennedy
|
" />
01/25/2017
Ordered a stethoscope with custom engraving. Everything turned out great and was delivered on time. Would recommend this site to anyone!
Joey Goldstein
|
" />
01/16/2017
I love my new stethoscope. Sounds are clear and I love that the head is not heavy.
Whitney Lewis
|
" />
01/16/2017
I purchased this stethoscope for my boyfriend who is a PA and went with the navy and chrome with the head personalized with his name and credentials. I absolutely LOVE it! I am so excited to surprise him with it for his birthday! I ordered it early, expecting delayed delivery time since it is a personalized item but I had it in less than a week of placing my order!! Fabulous tracking site and quick e-mail updates on your purchase (which everyone knows they love!) So excited! Thank you!
Write a Review
Your Name:
Your Review:
Note:

HTML is not translated!
Rating:
Bad
Good
Enter the code in the box below: