SAME-DAY ENGRAVING & FAST SHIPPING!

Details

FREE 1-3 DAY SHIPPING OVER $125!

Transit time for shipping is approximately 1-3 business days, depending on your location. At checkout we will provide an estimated arrival date for your order.

There is NO SHIPPING DELAY to have your stethoscope laser engraved.

Shipping warehouse closed weekends and holidays. If an order is placed over the weekend, it will ship Monday.
3M Littmann Cardiology IV 27" Stethoscope
Recommended Add-Ons (Optional)
Select quantity before clicking 'Add to Cart' button
PRODUCT DETAILS

The 3M Littmann Cardiology IV Stethoscope is the next generation of one of the most recognized stethoscopes in the profession, offering improved acoustic performance with better audibility of high-frequency sounds (adult side, firm pressure). Its distinctive chalice-shaped chestpiece features tunable diaphragms on both sides to deliver outstanding acoustic performance, diagnostic versatility, and convenience for treating adult and pediatric patients. The pediatric side of the chestpiece converts to a traditional open bell by removing the tunable diaphragm and replacing it with the included non-chill bell sleeve.
The Cardiology IV stethoscope isn't just for cardiologists. It is used by specialists and general practice physicians, critical care nurses, EMTs, medical students, and other healthcare professionals to identify, listen to, and study cardiac, lung, and other body sounds in adult and pediatric patients.
Stethoscope Highlights
Outstanding acoustics with better audibility of high-frequency sounds (adult side, firm pressure).
Tunable diaphragm: Hear high or low frequency sounds by slightly adjusting pressure on the chestpiece.
Dual-lumen tubing: Two sound paths in one tube eliminates the rubbing noise of traditional double tubes.
Next-generation tubing lasts longer and resists stains. Not made with natural rubber latex or phthalate plasticizers.
Headset is easily adjusted for individual fit and comfort. Angled eartubes align with ear canals.
9 out of 10 acoustic performance rating.
7 year warranty, made in the USA.
Laser Engraving Services
Our professional laser engraving services are available on the Littmann Cardiology IV Stethoscope. Laser engravings are performed in-house, and do not delay your order (unlike most of our competitors). Orders placed before 2PM EST Monday - Friday ship the same-day. To learn more about our industry leading laser engraving services, click here.
SPECIFICATIONS
Product Specifications
Applications
Cardiology/High Performance
Chestpiece Finish
Machined Stainless Steel
Chestpiece Technology
Double Sided
Diaphragm Diameter
1.7 Inch
Diaphragm Material
Epoxy/Fiberglass
Diaphragm Type
Tunable Diaphragm
Eartip Type
Soft Sealing
Headset Material
Wide diameter aerospace alloy / Anodized aluminum
Length
27 Inch
Net Weight (Metric)
167g
Occupation
Anesthesiologist, Cardiologist, Emergency Physician, EMT/EMS, Family Practitioner, Internist, Medical Student, Nurse, Pediatrician, Physician, Respiratory Specialist
Performance Rating
9
Patient
Adult, Pediatric
Small Diaphragm Diameter
1.3 Inch
Warranty Period
7 years
Reviews (181)
Nancy Graczyk
|
" />
08/12/2019
I have purchased 3 of these stethescopes over the past two years and wouldn't buy any other!! Two were purchased for family members going into medical school and the other for a family member who is a nurse working in the ICU and Emergency Department. They love the accuracy and sound! The engraving option makes the gift so special!!2
Susie
|
" />
08/06/2019
Excellent quality and beautiful engraving! Will recommend!
Jillian
|
" />
08/05/2019
Good quality and fast shipping. Loved the new color!
Melissa Fatula
|
" />
07/23/2019
I purchased the new Cardiology IV stethoscope for my daughter for nursing school. She is very happy with the color and how her name was engraved on the head. She said this will be perfect for school as she will be examining both geriatric and pediatric patients.
Rachelle S.
|
" />
07/22/2019
Shipping was right on time (earlier than expected even). The stethoscope is amazing. Can definitely notice the improvements in materials and design on this one! Engraving looks beautiful as well.
Eric Malaney
|
" />
07/22/2019
Best stethoscope ever, perfect for a med student, resident, or any other physician. This site is also a lot better than amazon or allheart. Prices are good and I was able to get the exact color I wanted and perfectly done laser engraving incredibly quickly, a lot faster than expected. Definitely recommend.
Janice Dexter
|
" />
06/26/2019
This is my 3rd Littmann stethoscope. This one I bought for my granddaughter who is starting nursing school.
Haddy Sahor
|
" />
06/26/2019
Love love love this stethoscope! I can here all the breath sounds and HR and murmurs. I highly recommend for nurses and doctors etc!!
Kenadi Mackereth
|
" />
06/17/2019
The product came on time and in perfect condition. Love the color I got and my name engraved makes is perfect so I won't be able to loose it. Couldn't be happier with the product!
Jeffrey Cochran
|
" />
06/09/2019
The product arrived on time and well packaged. The Cardiology IV is a nice device and definite upgrade over my Cardiology II. I can hear much more detailed sounds and I like the dual adult/pediatric chest piece. Pricing was comparable to other sites. Would definitely buy from this site again.
Lauren
|
" />
06/09/2019
Bought this as a gift for my husband finishing nurse practitioner school. Fast delivery!
Linda
|
" />
06/09/2019
I ordered a stethoscope for a gift and the ordering process was very easy. They have so many styles and colors to choose from and I love that they offer engraving. I received the stethoscope on time without any difficulty. I accidentally placed my order twice, so I had to contact customer service. She was friendly and reversed the mistake within a matter of minutes. I will definitely use them the next time I am in need of a stethoscope.
Lindsay B.
|
" />
06/04/2019
I just replaced my littman classic III for this new cardiology IV stethoscope and I can't say enough about what a difference it makes! My other stethoscope was 6 years old and the tubing was so stiff. This stethoscope is the perfect length to wear around your neck, the bell turns effortlessly and the tubing is so flexible. I can hear 20x better with this stethoscope even in patients that are unable to take deep breaths. Heart sounds are so much more amplified with this stethoscope and heard easily! Definitely a great purchase!
helen jameson
|
" />
06/04/2019
I love my new Cardiology IV stethoscope. The sound is much better than my old Classics II. I chose the color raspberry, and it is so pretty. Stands out so if left on a desk I can spot it a mile away. The engraving was very nice, too.
Carol Heckman
|
" />
05/30/2019
I am impressed by the difference of sound quality between my old stethoscope and the Littmann Cardiology IV. I can hear heart and lung sounds much more clearly with my new Littmann.
Lor H
|
" />
05/28/2019
I bought the Littman Cardiology IV stethoscope. Great acoustics! I can hear an apical pulse well on a heavier person as well as through a shirt if needed. I have chronic neck pain and the weight of this stethoscope hasn't bothered my neck at all. Easy ordering process and very comparable price. I'd definitely order with MyStethescope company again.
Tina Chestnut
|
" />
05/22/2019
Just received my stethoscope. Love it!!! It came earlier than expected. Will be buying one for our son!
Deb Russell
|
" />
05/21/2019
Just received mine. My hearing is not what it used to be so this stethoscope works well. I purchased the black/smoke finish. Love it!!!!
Lor H.
|
" />
05/21/2019
I bought the Littmann Cardiology IV 27" stethoscope. Great acoustics. I can even hear an apical pulse well on a heavier person as well as through a shirt. I have chronic neck pain and the weight of this stethoscope hasn't bothered my neck at all. Very pleased with the ease of ordering and the product received from MyStethescope! Thank you!
Adam
|
" />
05/16/2019
I purchased this as a gift for my wife and she loves it!
Write a Review
Your Name:
Your Review:
Note:

HTML is not translated!
Rating:
Bad
Good
Enter the code in the box below:
WHY US?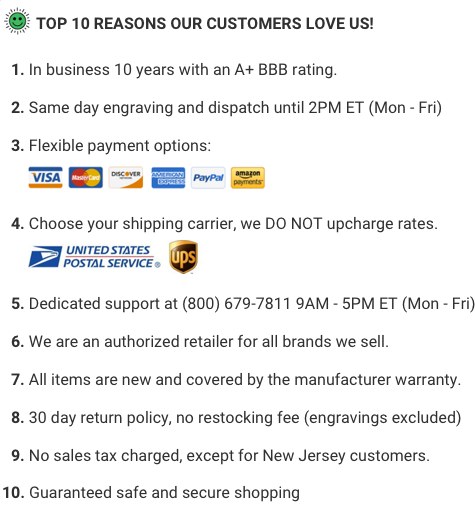 ---
---
© 2005-2019, MyStethoscope LLC, 33 Wood Avenue South, Suite 600, Iselin, New Jersey 08830,
1-800-679-7811