FAST ENGRAVING & FREE SHIPPING $125+

Details

FREE SHIPPING OVER $125!

Standard delivery arrives within 1-3 business days.

At checkout we will provide delivery dates for all available shipping methods. Unlike our competitors, we do not markup our shipping rates.

There is NO ORDER DELAY to have your stethoscope laser engraved.

All items listed are in stock. Our shipping warehouse is closed weekends and holidays. If an order is placed during this time, it will ship the next business day.
3M Littmann Master Cardiology 27" Stethoscope
3M Littmann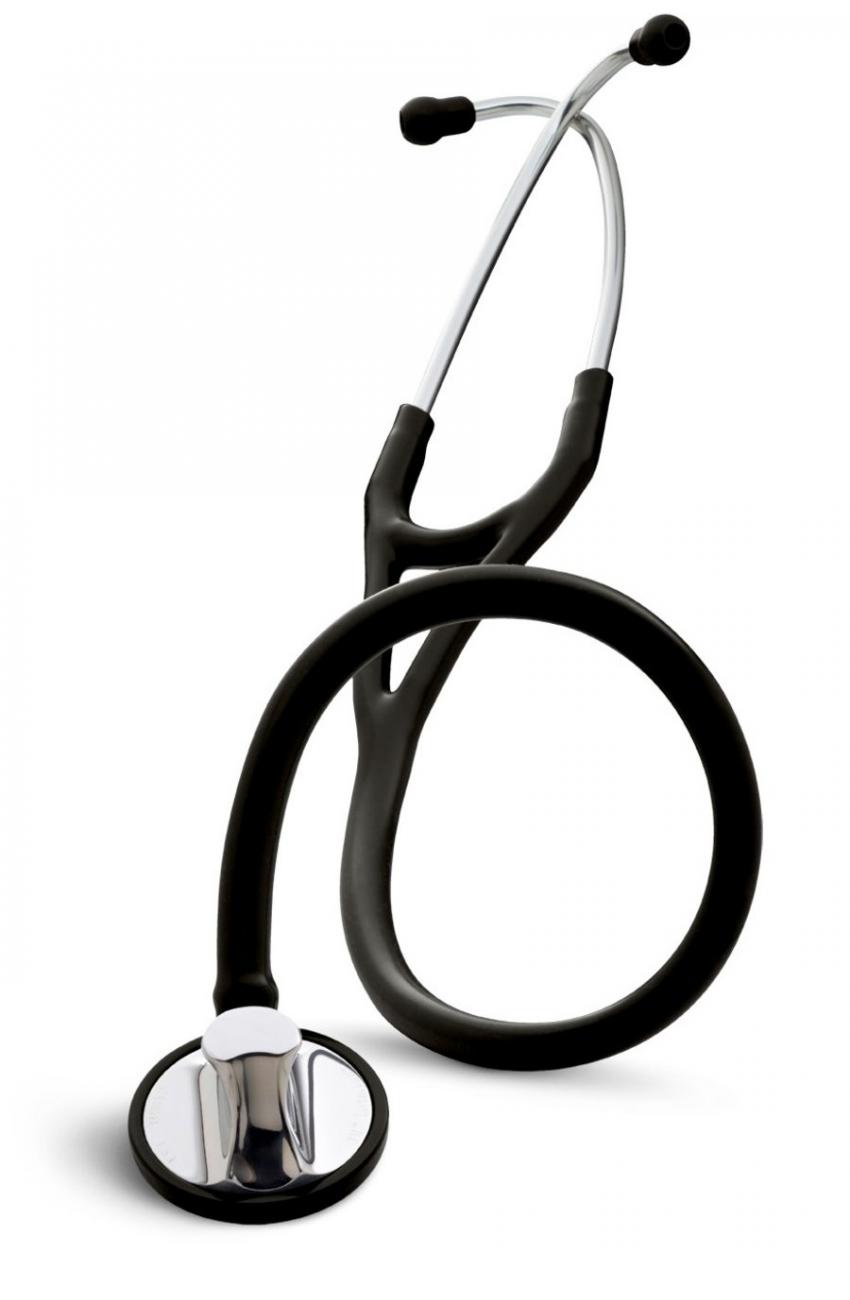 SALE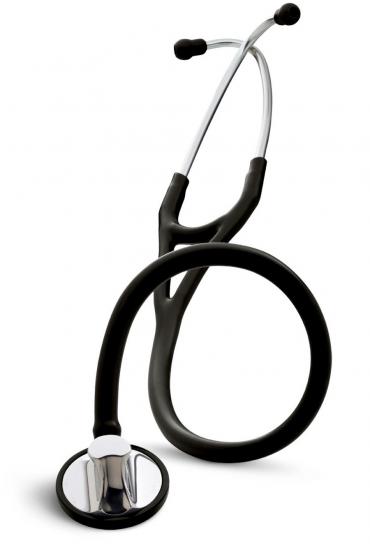 SALE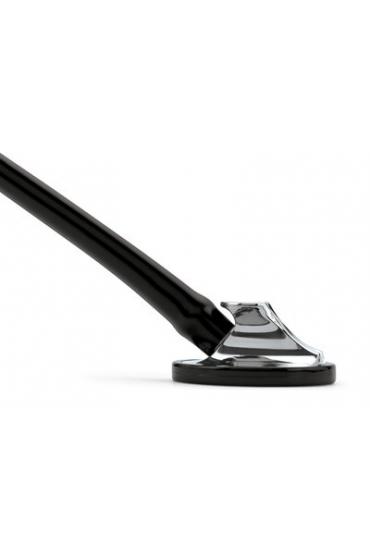 SALE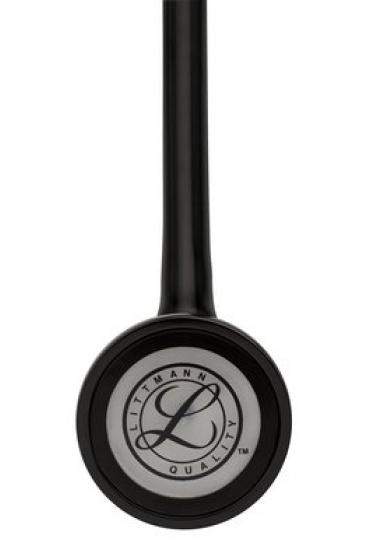 SALE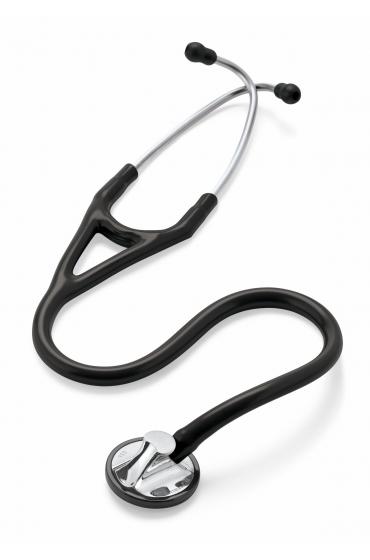 $
Item #: LITT-MC

Order now to ship FREE on
Mon, May 10th
|
Details
Optional Add-Ons
Select quantity before clicking 'Add to Cart' button
3M Littmann Master Cardiology 27" Stethoscope
5
5
200
PRODUCT DETAILS

The 3M Littmann Master Cardiology Stethoscope is characterized by the best acoustic response in the Littmann mechanical stethoscope line; with a tunable diaphragm, dual-lumen tubing, and a precision, ergonomically designed, stainless steel chestpiece.
The Master Cardiology Stethoscope features tunable diaphragm technology—a 3M invention—that lets clinicians hear different frequency sounds by simply adjusting the pressure on the chestpiece. Unlike two-sided models, there's no need to turn over and reposition the chestpiece. Hold the chestpiece with light pressure to hear low frequency sounds; press a little more to hear higher frequency sounds. This time-saving feature allows the healthcare provider to focus on the patient, while the non-chill rim provides patient comfort.
Stethoscope Highlights
Outstanding acoustics, the highest in Littmann mechanical stethoscopes.
Tunable diaphragm: Hear high or low frequency sounds by slightly adjusting pressure on the chestpiece.
Dual-lumen tubing: Two sound paths in one tube eliminates the rubbing noise of traditional double tubes.
Headset is easily adjusted for individual fit and comfort. Angled eartubes align with ear canals.
Includes Special Procedures Adaptor for pediatric or neonatal auscultation.
10 out of 10 acoustic performance rating.
7 year warranty, made in the USA.
Laser Engraving Services
Our professional laser engraving services are available on the Littmann Master Cardiology Stethoscope. Laser engravings are performed in-house, and do not delay your order (unlike most of our competitors). Orders placed before 2PM EST Monday - Friday ship the same-day. To learn more about our industry leading laser engraving services, click here.
Authenticity Matters
MyStethoscope.com is 3M Littmann Authorized Dealer.

SPECIFICATIONS
Product Specifications
Applications
Cardiology/High Performance
Chestpiece Finish
Polished Stainless Steel
Chestpiece Technology
Single sided
Diaphragm Diameter
1.75 Inch
Diaphragm Material
Epoxy/Fiberglass
Diaphragm Type
Tunable Diaphragm
Eartip Type
Soft Sealing
Headset Material
Wide diameter aerospace alloy / Anodized aluminum
Length
27 Inch
Net Weight (Metric)
185g
Occupation
Anesthesiologist, Cardiologist, Emergency Physician, EMT/EMS, Family Practitioner, Internist, Medical Student, Nurse, Pediatrician, Physician, Respiratory Specialist
Performance Rating
10
Patient
Adult, Infant, Pediatric
Warranty Period
7 years
Reviews (200)
Ed Rysal
|
" />
04/18/2021
My stethoscope arrived within a week. I got black with smoke finish and it looks awesome. I had it engraved and font size and font style looked great (keep in mind my full name is short, I am not sure how longer names will fit since the area for engravement is limittied). Sounds is great, highly recommend.
Corinna
|
" />
02/21/2021
I CAN HEAR!!! I love my new stethoscope!! For the longest time i have struggled to hear breath/heart sounds when doing patient assessments. Not any more!!!
Gabrielle Falk
|
" />
01/14/2021
Just got my new Master Cardiology, holds true to Littmann quality. Replacing my Cardiology II that I have had for 23 years. My Stethocope had a great price and ordering was very simple and efficient. Definitely will use this company for future purchases.
Kay Segovia
|
" />
11/25/2020
This is the best stethoscope around. From the day I ordered to the day it was received only took about a week. Came packaged well and I am very pleased with my purchase thru mystethoscope.com!! Next time I need one I will definitely purchase from mystethoscope.com.
Rene Arquimides Puerto
|
" />
11/25/2020
Hi. I love my new Littmann Master Cardiological stethoscope. I do buy my products at My Stethoscope Store. Always recommended.
Michelle M Mulhollan
|
" />
10/13/2020
I just purchased my new stethoscope. I love it! I did not realize how much I was not hearing from my old one until I got this one. I have been a RN for 26 years and I truly believe it's worth every penny to have great equipment!
Joey Rogers
|
" />
09/03/2020
First stethoscope for medical school. I love it and seems to be working great. I accidentally ordered the wrong color, and my order was changed immediately without hassle (even with engraving). Would recommend.
Lauren Kasnet
|
" />
07/19/2020
Just got thus stethoscope and I really like it. I used my old Littmann Classic and right after used my Master Cardiology to hear the difference and there is definitely a difference! Can hear a lot more with this one. Also shipped super fast! My only complaint on this one is that I wish they made it in more colors :)
B Martins
|
" />
07/05/2020
Shipping was quick. The master cardiology provides excellent sound quality and comes in a variety of colors. Engraving is neat and well done.
DGarcia
|
" />
06/24/2020
Heavy & luxurious. Color is great, sound quality is great also. Worth the price.
Maria Johnson
|
" />
06/24/2020
I purchased this stethoscope as a graduation present for my daughter. She was thrilled with the clarity and the overall look. Shipping was fast. I have ordered several times from this company, and you can't go wrong.
Karl Schmitt
|
" />
06/24/2020
I am very familiar with the Master Cardiology and it again did not disappoint. Excellent product and excellent process, timely and accurate.
Shana Marvin
|
" />
05/26/2020
Very nice quality, came for quickly, I would recommend other people to order.
audrey
|
" />
05/12/2020
I got this as nurses week gift for a recent graduate with her name engraved on it! So perfect and so easy! thanks
Amanda Hill
|
" />
05/05/2020
My stethoscope took about a week to arrive after ordering, and came packaged well. The colors are a little misleading on the pictures vs what you receive in real life, but I still love it! I ordered Caribbean blue, and it is a little darker green than expected, but still a nice color. The sound when auscultations it remarkable compared to my classic Littmann I have had for 7 years. I am so happy I splurged and spent the extra money to get the top of the lines because this stethoscope is like night and day with my old one! No more diminished lung sounds for me!
Thomas A Frist
|
" />
05/05/2020
Have been in EMS for 34 years and have had several Littman stethoscopes. My last was a cardiology III. Ordered the master cardiology this time. The ability to hear all sounds are amazing. Would recommend to buy.
Jessica OBrien
|
" />
04/12/2020
My stethoscope arrived right away. The engraving turned out great. This is my second Littman stethoscope. I decided to upgrade to the master.
Ashley
|
" />
04/05/2020
Extremely pleased. I ordered this on a Monday and received it by Wednesday and that's with me getting it engraved.
Grant
|
" />
03/29/2020
My littman cardiology III that I received in nursing school a decade ago up and grew some legs. I decided to go with the master cardiology because it looks awesome and is reviewed well. Sound quality leaps and bounds ahead of my old cardiology III. It arrived quickly. The engraving is even and sharp looking. I am quite pleased with it and my service.
Nancy Ortiz
|
" />
03/15/2020
I love my master cardiology stethoscope. It arrived as expected. The engraving is nice and I love the sound quality. I needed to replace my other Littmann class 111.
Write a Review
Your Name:
Your Review:
Note:

HTML is not translated!
Rating:
Bad
Good
Enter the code in the box below:
WHY US?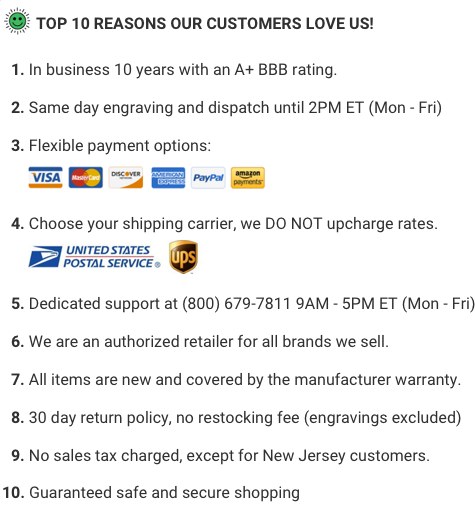 ---
---
© 2005-2020, MyStethoscope LLC, 33 Wood Avenue South, Suite 600, Iselin, New Jersey 08830,
1-800-679-7811