Same-Day Laser Engraving & Shipping!

Details

Same-Day Engraving & Free Shipping $125+

Details

FREE SHIPPING OVER $125

Orders placed before 2PM EST Monday - Friday ship the same day (excludes Ultrascope). There is NO SHIPPING DELAY on stethoscope engravings. Shipping warehouse closed weekends and holidays. If an order is placed over the weekend, it will ship Monday.
3M Littmann Master Cardiology 27" Stethoscope
Item #: LITT-MC

$18999
List:
$275.70
Save $85.71 (31%)
Recommended Spare Parts
Select quantity before clicking 'Add to Cart' button
3M Littmann Master Cardiology 27" Stethoscope
5
78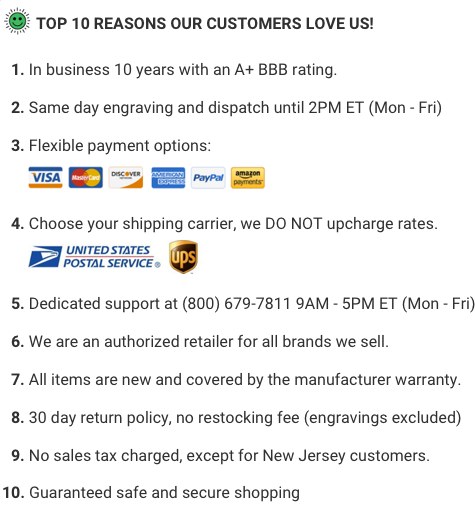 The 3M Littmann Master Cardiology Stethoscope is characterized by the best acoustic response in the Littmann mechanical stethoscope line; with a tunable diaphragm, dual-lumen tubing, and a precision, ergonomically designed, stainless steel chestpiece.
The Master Cardiology Stethoscope features tunable diaphragm technology—a 3M invention—that lets clinicians hear different frequency sounds by simply adjusting the pressure on the chestpiece. Unlike two-sided models, there's no need to turn over and reposition the chestpiece. Hold the chestpiece with light pressure to hear low frequency sounds; press a little more to hear higher frequency sounds. This time-saving feature allows the healthcare provider to focus on the patient, while the non-chill rim provides patient comfort.
Stethoscope Highlights
Outstanding acoustics, the highest in Littmann mechanical stethoscopes.
Tunable diaphragm: Hear high or low frequency sounds by slightly adjusting pressure on the chestpiece.
Dual-lumen tubing: Two sound paths in one tube eliminates the rubbing noise of traditional double tubes.
Headset is easily adjusted for individual fit and comfort. Angled eartubes align with ear canals.
Includes Special Procedures Adaptor for pediatric or neonatal auscultation.
10 out of 10 acoustic performance rating.
7 year warranty, made in the USA.
Laser Engraving Services
Our professional laser engraving services are avaiable on the Littmann Master Cardiology Stethoscope. Laser engravings are performed in-house, and do not delay your order (unlike most of our competitors). Orders placed before 2PM EST Monday - Friday ship the same-day. To learn more about our inudstry leading laser engraving services, click here.
Product Specifications
Applications
Cardiology/High Performance
Chestpiece Finish
Polished Stainless Steel
Chestpiece Technology
Single sided
Diaphragm Diameter
1.75 Inch
Diaphragm Material
Epoxy/Fiberglass
Diaphragm Type
Tunable Diaphragm
Eartip Type
Soft Sealing
Headset Material
Wide diameter aerospace alloy / Anodized aluminum
Length
27 Inch
Net Weight (Metric)
185g
Occupation
Anesthesiologist, Cardiologist, Emergency Physician, EMT/EMS, Family Practitioner, Internist, Medical Student, Nurse, Pediatrician, Physician, Respiratory Specialist
Performance Rating
10
Patient
Adult, Infant, Pediatric
Warranty Period
7 years
Marilyn Dorsey
|
" />
04/17/2017
I absolutely love my 3M Cardiology littman master stethoscope. Very comfortable and the sound is absolutely wonderful.
Devin Bailey, DNP, FNP-BC
|
" />
04/17/2017
Excellent stethoscope and beautiful as well! I purchased the black stethoscope with the smoke finish. Quality sound and well worth the money!
Payton Harbin
|
" />
04/05/2017
Great product with very fast shipping. I had mine engraved and it still shipped the same day I ordered it. It came in and was perfect.
Marlo Stack
|
" />
04/05/2017
Great purchase! Stethoscope is beautiful. Had name engraved and it looks so nice. Very fast service, ordered Wednesday and had by Thursday night.
Owen
|
" />
03/30/2017
Great quality sound. Looks very professional. Got it engraved and it turned out great. Product arrived within 3 days.
Deborah Stepp
|
" />
03/30/2017
Love my new stethoscope! First one I can actually hear the sounds.
Seja Jackson, APRN
|
" />
03/16/2017
I just love this stethoscope. My old one finally disintegrated after about 10 years and I was using a different replacement. I had to buy another Littman Master Cardiology scope. The auscultation is just so much better. The quality is very high. I had it engraved and it looks so classy. The ordering was very easy. The price was excellent. I used Amazon pay which afforded me a quality warranty if anything happened in shipping. However, the shipping was easy, fast and it came in perfect condition. Great scope, great price, great service.
Xavier Soler
|
" />
03/15/2017
I have had same steth for ~17 years and it is the best you can buy. Some xxxx stole it but I just bought this new one. The website mystethoscope is just perfect, the price good, the service top of the line. THANKS so much for making this unfortunate incident a way to know you. Take care. XS
Jennifer Clarence
|
" />
03/01/2017
I ordered the Master Cardiology stethoscope in a brass finish with black tubing. This stethoscope provides auscultation of detailed sound. The brass finish gives a polished and professional appearance and the engraving turned out great. Product arrived within two days as promised. I'm very happy with my purchase.
CTra
|
" />
02/22/2017
Great stethoscope, sounds are clear, sturdy, nice looking. Engraving came out nice. Thought I'd miss the bell, but I don't at all. Only thing is that I wish it was 1-2" longer. Other than that, it is great!
Aura Pierce/Nancy Hart
|
" />
02/22/2017
Great quality and sound. Would recommend for anyone, specifically those working in cardiac. Love the options for colors and engraving.
Aura Pierce/ Nancy Hart
|
" />
02/22/2017
Great quality and sound. Would recommend this for anyone particularly those working in cardiac. Love all the options for engraving and color.
Wendy Lovelace
|
" />
02/22/2017
Love this stethoscope!!! Lung, Heart and bowel sounds are all heard wonderfully. Glad that I purchased this one.
Alexis Coss
|
" />
02/22/2017
From an RT standpoint, the master is great for both breath sounds and cardiac. I also own the cardiology III and would recommend the master more. The smoke finish is very easy to keep clean and the diaphragm of the stethoscope swipes easy and the post cleaning breath sounds are not distorted.
Truy Tran
|
" />
02/16/2017
The brass finish on the black tubing is really an amazing final touch, and give the stethoscope a trophy-like look! I got this for my girlfriend in Med school and she loves it. Definitely one of my best gift choices :)
Bryan
|
" />
02/13/2017
Bought this for my daughter for Christmas. She absolutely loves it. Product arrived on time and in perfect condition.
Joanne Berry
|
" />
01/25/2017
This stethoscope is superior in performance and sound quality to former brand. It's the only one I will buy in the future.
Joanne Berry
|
" />
01/20/2017
This stethoscope is an upgrade from former scope and is superior in quality and performance! The sounds are much clearer.
GAB
|
" />
01/16/2017
Great product! Super fast shipping and the engraving was perfect!
cindy welch
|
" />
01/16/2017
This was a gift for my good friend who is Cardiologist. My order arrived very fast, even with engraving. I would highly recommend.
Write a Review
Your Name:
Your Review:
Note:

HTML is not translated!
Rating:
Bad
Good
Enter the code in the box below:
---
PROUDLY CELEBRATING OVER 10 YEARS IN BUSINESS!
MyStethoscope.com • 33 Wood Avenue South, Suite 600, Iselin, NJ 08830 •
(800) 679-7811
•
Live Chat
---