SAME-DAY ENGRAVING & FAST SHIPPING!

Details

FREE SHIPPING OVER $125!

Transit time for FREE shipping is approximately 1-3 business days, depending on your location. Displayed product shipping estimates are based upon overnight shipping. At checkout we will provide an estimated arrival date for all available shipping methods.

There is NO SHIPPING DELAY to have your stethoscope laser engraved.

Shipping warehouse closed weekends and holidays. If an order is placed over the weekend, it will ship Monday.
3M Littmann Master Cardiology 27" Stethoscope
SALE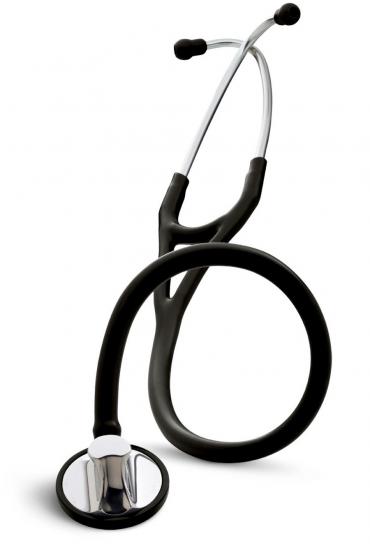 SALE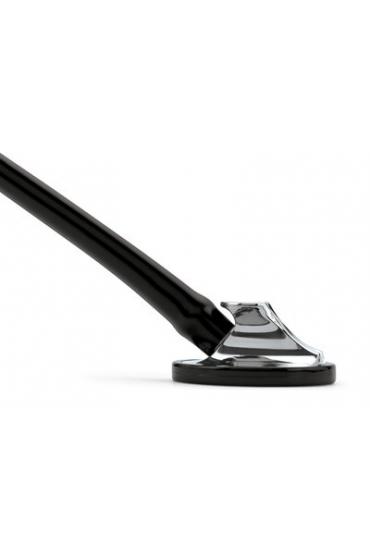 SALE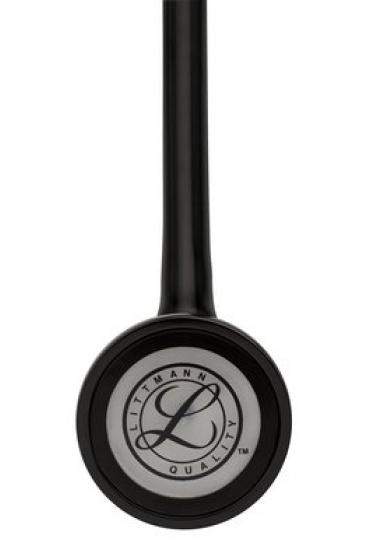 SALE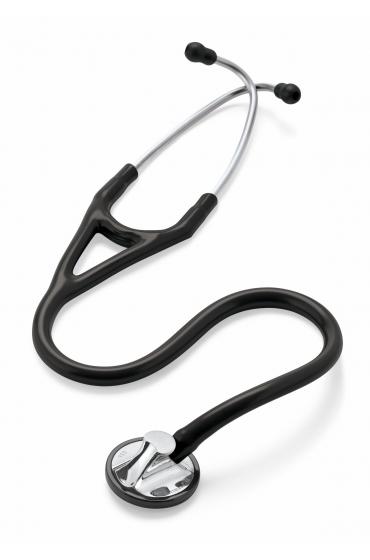 Item #: LITT-MC

In Stock.
Get it by
Thu, Oct 24th
|
Details
Recommended Add-Ons (Optional)
Select quantity before clicking 'Add to Cart' button
3M Littmann Master Cardiology 27" Stethoscope
5
164
PRODUCT DETAILS

The 3M Littmann Master Cardiology Stethoscope is characterized by the best acoustic response in the Littmann mechanical stethoscope line; with a tunable diaphragm, dual-lumen tubing, and a precision, ergonomically designed, stainless steel chestpiece.
The Master Cardiology Stethoscope features tunable diaphragm technology—a 3M invention—that lets clinicians hear different frequency sounds by simply adjusting the pressure on the chestpiece. Unlike two-sided models, there's no need to turn over and reposition the chestpiece. Hold the chestpiece with light pressure to hear low frequency sounds; press a little more to hear higher frequency sounds. This time-saving feature allows the healthcare provider to focus on the patient, while the non-chill rim provides patient comfort.
Stethoscope Highlights
Outstanding acoustics, the highest in Littmann mechanical stethoscopes.
Tunable diaphragm: Hear high or low frequency sounds by slightly adjusting pressure on the chestpiece.
Dual-lumen tubing: Two sound paths in one tube eliminates the rubbing noise of traditional double tubes.
Headset is easily adjusted for individual fit and comfort. Angled eartubes align with ear canals.
Includes Special Procedures Adaptor for pediatric or neonatal auscultation.
10 out of 10 acoustic performance rating.
7 year warranty, made in the USA.
Laser Engraving Services
Our professional laser engraving services are available on the Littmann Master Cardiology Stethoscope. Laser engravings are performed in-house, and do not delay your order (unlike most of our competitors). Orders placed before 2PM EST Monday - Friday ship the same-day. To learn more about our industry leading laser engraving services, click here.
SPECIFICATIONS
Product Specifications
Applications
Cardiology/High Performance
Chestpiece Finish
Polished Stainless Steel
Chestpiece Technology
Single sided
Diaphragm Diameter
1.75 Inch
Diaphragm Material
Epoxy/Fiberglass
Diaphragm Type
Tunable Diaphragm
Eartip Type
Soft Sealing
Headset Material
Wide diameter aerospace alloy / Anodized aluminum
Length
27 Inch
Net Weight (Metric)
185g
Occupation
Anesthesiologist, Cardiologist, Emergency Physician, EMT/EMS, Family Practitioner, Internist, Medical Student, Nurse, Pediatrician, Physician, Respiratory Specialist
Performance Rating
10
Patient
Adult, Infant, Pediatric
Warranty Period
7 years
Reviews (164)
Chrissy Moore
|
" />
10/19/2019
I ordered this stethoscope for my daughter who is a veterinarian. The ordering process was easy, offering the best price I could find and an engraving ability better than any other site out there. I received the stethoscope so quickly in the original packaging with the specific, perfect engraving I chose. My daughter loves it! I am extremely happy with the service and product I received!! I will definitely order and recommend mystethoscope.com to all of my friends and family!!
Julie
|
" />
10/08/2019
Arrived in great time and my friend LOVED it! She missed the engraving I added on her first look, but when she discovered it, it was icing on the cake!
JBRN
|
" />
09/08/2019
Great! I can hear clearly on my patients. I am very confident in using this now that I feel I can hear better. I work on a med-surg/Tele floor so this is perfect!
Josh M
|
" />
09/04/2019
Love my new stethoscope. Looks great and sound is pure.
Sara
|
" />
08/26/2019
I formerly was using the cardiology 3 however my tubing was cracking and I have been interested in the master cardiology for a few months now so I purchased the black with smoke finish (So classy by the way!). I opted for engraving on the head of the stethoscope which turned out beautiful and did not impact the quick shipping. When the stethoscope arrived of course I had to try it on myself, the sound was amazing. I am a RN who works on an ICU-ICU stepdown floor for the adult population. This stethoscope was the perfect fit for me and my patients. The single sided chest piece is comfortable for my hand and the accustics are notably better than my cardiology 3. Very impressed with this stethoscope so far, I am looking forward to seeing how well the quality holds with time. Highly recommend purchasing from this site.
Ryan Yadav
|
" />
07/23/2019
My first stethoscope I purchased for going to school. The design is flawless and I absolutely love the sleek look and feel along with the engraving.
D Beyaoju
|
" />
06/17/2019
My son ask to have this stethoscope and he was really happy upon receiving it and states it is high quality and can hear very clearly. The engraving was a plus and order came fast .
Teri L Butts
|
" />
06/17/2019
We ordered two stethoscopes; one for my daughter going into the physicians assistant program and one for my daughter-in-law as a thank you gift for helping to care for my husband with his terminal illness. Your stethoscopes are their top choice so we wanted to get the best we could! They came quickly and the engraving is very personal and done professionally. We are thrilled with your product!! Thank you❤️
Sarah
|
" />
05/22/2019
Fast shipping and easy ordering process. The stethoscope itself is a great upgrade from my old Littman and I look forward to many years of service from it.
Marshall Ralph
|
" />
05/22/2019
Great ordering process, arrived in fine shape. I'm getting pretty old, so the reported acoustic performance was the deciding factor for me. I haven't used it outside the house yet (I'm a rural EMT), but it seems like a dandy scope. The tunable diaphragm feature seems like a winner. Thanks!
Scott Ratner
|
" />
05/21/2019
Finally replaced my aging HP Sprague Rappaport. Unit works beautifully for me (I'm a cardiologist) and was received <48 hrs after ordering at a great price point.
WINTER ROSS
|
" />
05/21/2019
I love this stethoscope. Nice clear sound.
Noemy Reyes
|
" />
05/21/2019
Gift for my sister loves the color and engraving on the shipping is fast. I highly recommend this products from this site Mystethoscope.com
Dr Joel Silverman
|
" />
05/16/2019
I bought this for my daughter graduating medical school. The engraving was flawless. Very pleased with quality and turn around time on the purchase.
Sanah Qureshi
|
" />
05/16/2019
I LOVE this stethoscope. I've had one in this past and enjoyed using using it. I've found the auscultation on this to be better/ higher quality than the cardiology IV, even though the cardiology IV is a really good stethoscope.
Cinda
|
" />
01/14/2019
I am entering an accelerated program and my nurse friends have told me to buy a good stethoscope to start with so I can get use to it as I learn the sounds. As far as quality I can't review it; however, the scope is exactly as pictured and the engraving is excellent. It was delivered in a timely fashion.
RFV
|
" />
01/14/2019
I was very impressed with the speed at which I received my engraved stethoscope. Engraving was exactly as ordered. The stethoscope itself is very nicely built. The tubing texture is different than my other Littman stethoscopes though; it appears rough and not smooth. I'm not sure if this is a new style or not. Either way, I'm very happy with my order and will definitely recommend this company to my fellow providers.
sheila
|
" />
12/27/2018
Gift for my sister loves the color and engraving on it shipping is fast
Linda Barr
|
" />
12/27/2018
This is a sturdy stethoscope with excellent sound. I am a pulmonary and critical care physician, this is my most important piece of equipment. I am very pleased with this purchase.
M. S.
|
" />
12/21/2018
Was between the VI, master cardiology and the electronic Littmann stethoscope. Before purchasing, I personally tried all the stethoscopes. The electronic was nice because you can amplify sounds, but in return you have to change its batteries and electronics always have a chance of failing. The cardiology IV is always a safe bet and has a pediatric side, which I know I won't use. If interested in pediatrics then this is a good stethoscope. (It also has a lot of colors to choose from) The master cardiology caught my eye and the tunable diaphragm is nice. Sound wise, it's a huge improvement from my s.e.II. (Colors are limited). Order/shipping wise, the package got to me in about 2 days. The engraving was perfect and the color was so much better than the pictures (dark olive). I recommend ordering from this site.
Write a Review
Your Name:
Your Review:
Note:

HTML is not translated!
Rating:
Bad
Good
Enter the code in the box below:
WHY US?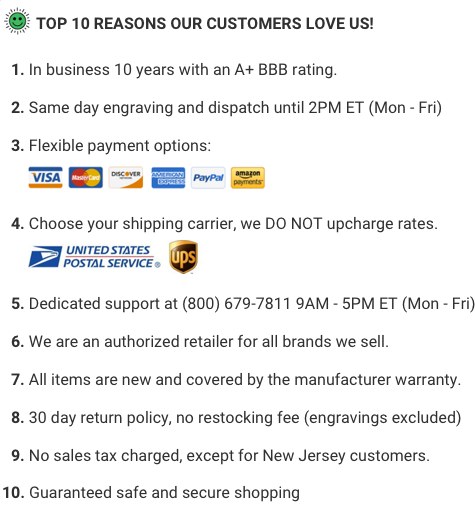 ---
---
© 2005-2019, MyStethoscope LLC, 33 Wood Avenue South, Suite 600, Iselin, New Jersey 08830,
1-800-679-7811