Introducing the 3M™ Littmann® School Sale Program
As part of a coordinated sale, the 3M School Sales Program rewards the purchase of every 10 Littmann stethoscopes with one credit toward the donation of Littmann stethoscopes* to the school or student organization that coordinates the sale with our dealer representative. Group sales must be coordinated by a faculty member or a student who is organizing a sale for the benefit of an approved school or student association.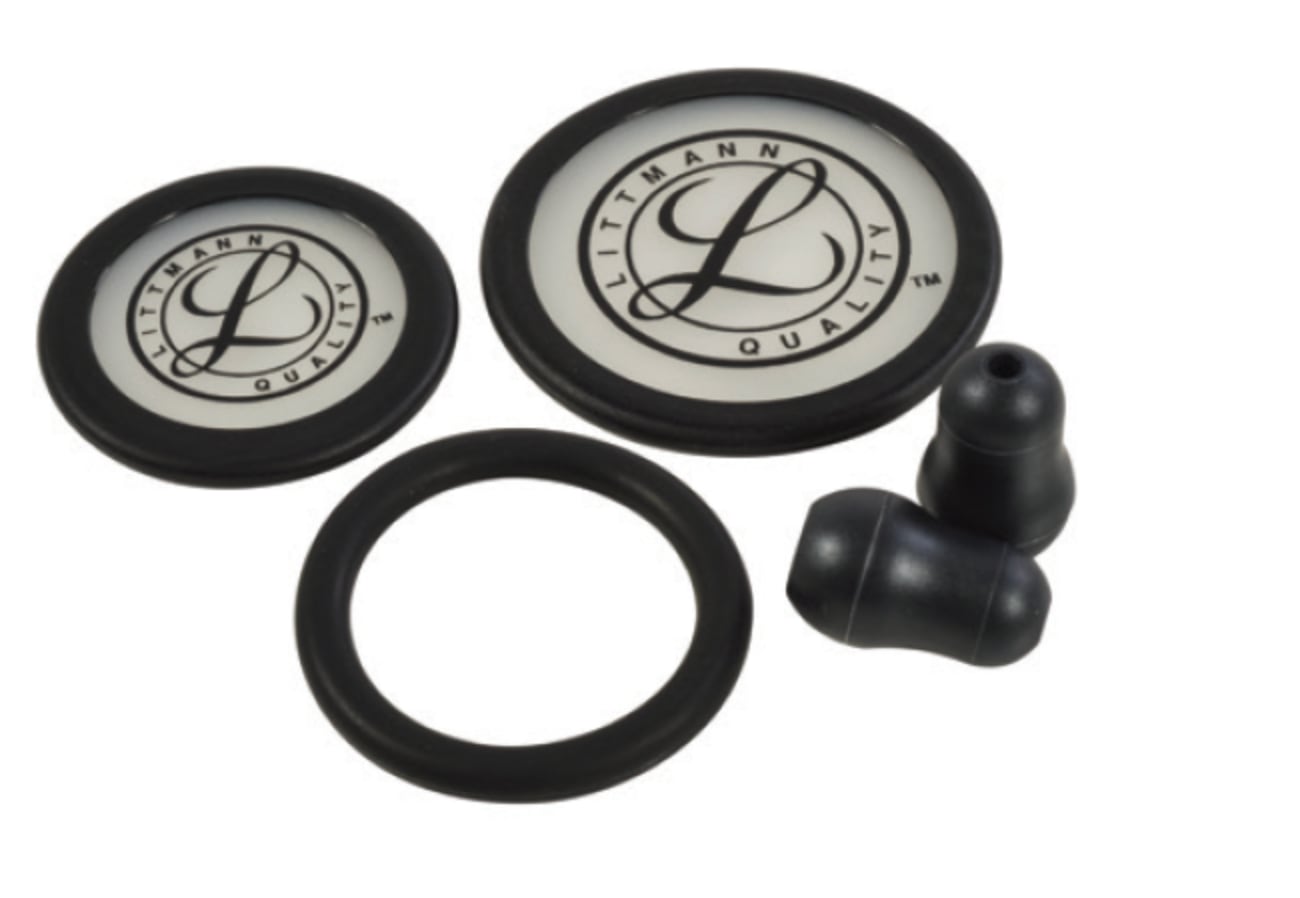 School Program Includes a Free Spare Parts Kit for EVERY Stethoscope Purchased
Kit includes spare diaphragms (one for each side), one non-chill bell sleeve and soft-sealing eartips.
* Parts kits are redeemed post purchase directly through 3M™ Littmann® (not MyStethoscope.com).
Organize a sponsored Littmann stethoscope sale and earn free stethoscopes for your school or student organization. Please contact us for more information.
How a School Program Works: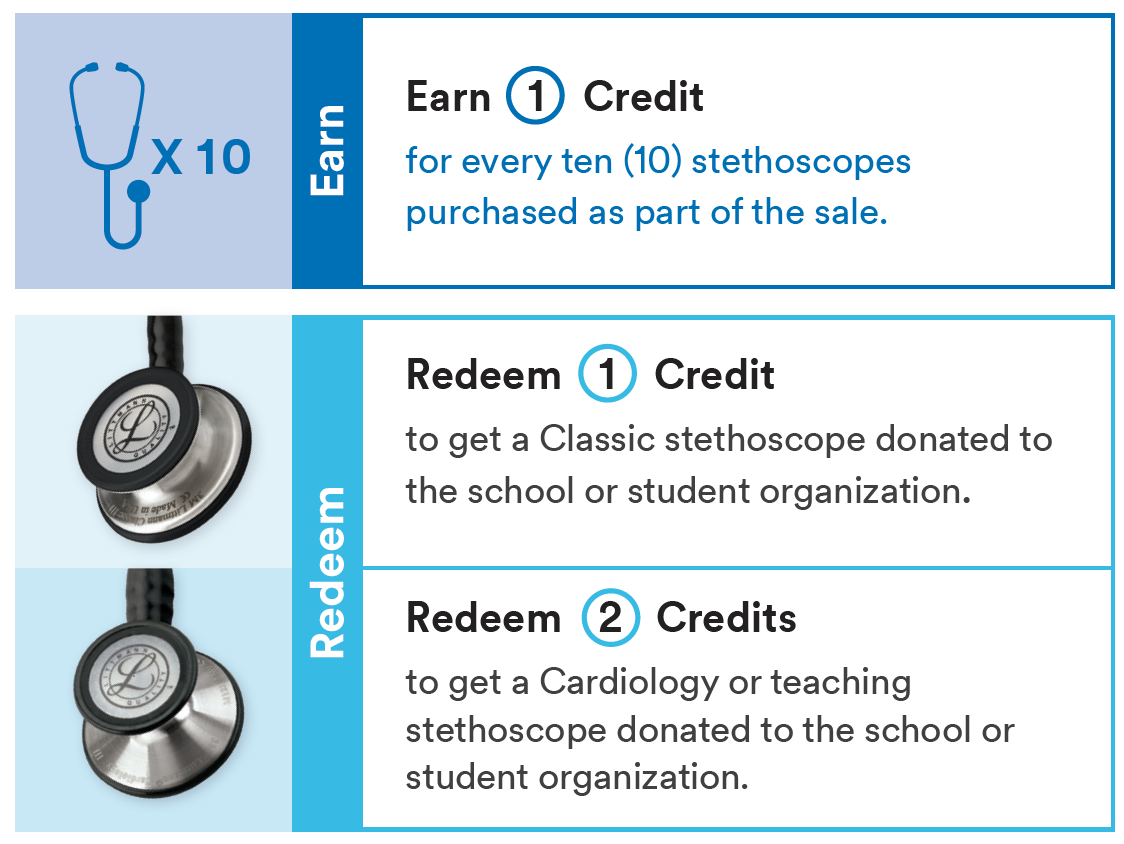 Contact Us to Get Started!
* Credits have no monetary value and cannot be redeemed for anything outside the school sales program. Credits cannot be transferred, assigned, saved, carried over, or combined with other sales event credits earned by a school or student organization for use by that or any other school or student organization.