SAME-DAY ENGRAVING & FAST SHIPPING!

Details

FREE SHIPPING OVER $125!

Receive FREE PRIORITY shipping on orders over $125. Transit time for FREE PRIORITY shipping is 1 to 3 business days, depending on your location. At checkout we will provide an estimated delivery date for all available shipping methods.

All items listed are in stock. There is NO SHIPPING DELAY to have your stethoscope laser engraved.

Our shipping warehouse is closed weekends and holidays. If an order is placed during this time, it will ship the next business day.
We accept the following payment methods: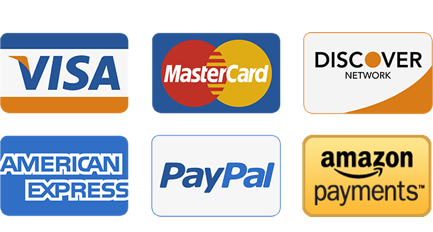 All major credit cards- Visa, MasterCard, American Express and Discover. (Sorry we DO NOT accept international credit cards)
Paypal - MyStethoscope.com is a verified Paypal business.
Amazon Payments - Quick checkout using your Amazon.com account credentials!
Bill Me Later - Select 'PayPal' at checkout and choose the Bill Me Later option on PayPal.com.
Sales Tax
Orders shipped outside the state of New Jersey are TAX-FREE.
Every order shipped domestically within New Jersey is subjected to 7% sales tax. Sales tax is determined by the shipping address, and not the billing address. Orders with a billing address in New Jersey and an authorized shipping address out of state do not pay sales tax. Furthermore, orders with a billing address out of state that ship an order to an authorized address in New Jersey are subjected to New Jersey tax laws.
Address Verification (Credit Cards)
Address verification is a precautionary measure myStethoscope.com performs to ensure your safety and deter fraudulent activity. The nature of online shopping does not permit us to request a traditional form of identification, such as a driver's license, like a standard brick mortar store. We instead conduct address verification through your credit/debit card issuer to confirm your identify and verify the validity of your purchase, ultimately protecting your credit and privacy.
When using a credit card to pay for your order, the billing address entered must match with your credit card mailing address. If the billing address does not match with the address registered to your credit card, your order will not be processed.
---
---
© 2005-2019, MyStethoscope LLC, 33 Wood Avenue South, Suite 600, Iselin, New Jersey 08830,
1-800-679-7811