FAST ENGRAVING & FREE SHIPPING $125+

Details

FREE SHIPPING OVER $125!

Standard delivery arrives within 1-3 business days.

At checkout we will provide delivery dates for all available shipping methods. Unlike our competitors, we do not markup our shipping rates.

There is NO ORDER DELAY to have your stethoscope laser engraved.

All items listed are in stock. Our shipping warehouse is closed weekends and holidays. If an order is placed during this time, it will ship the next business day.
3M Littmann Classic II Pediatric 28" Stethoscope
3M Littmann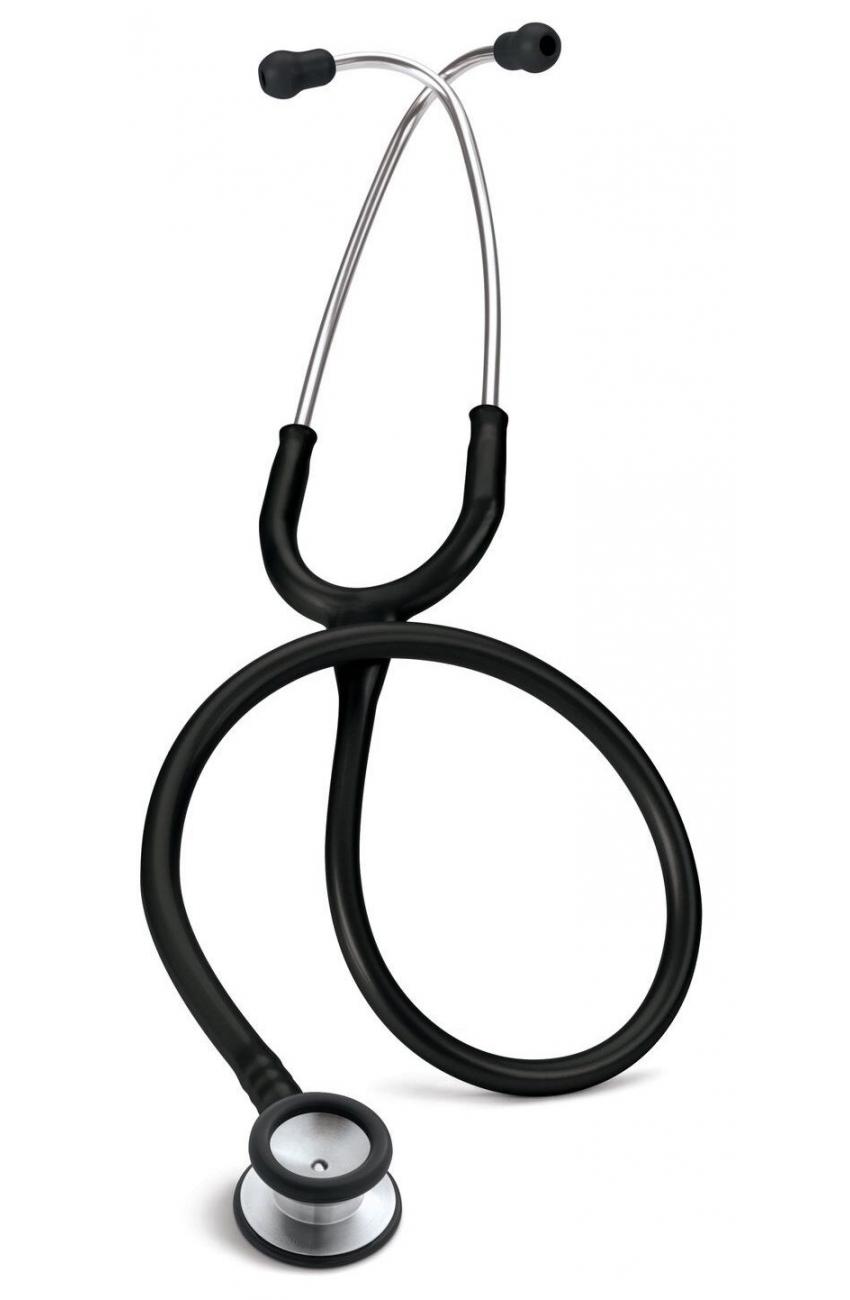 SALE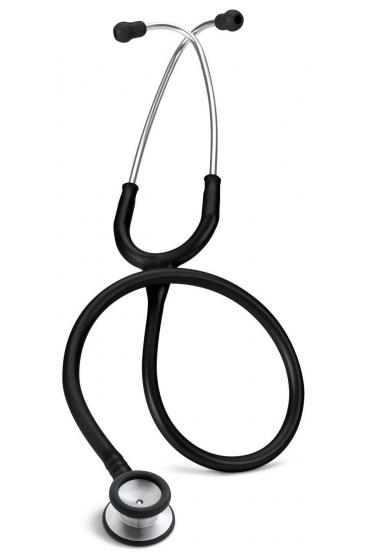 SALE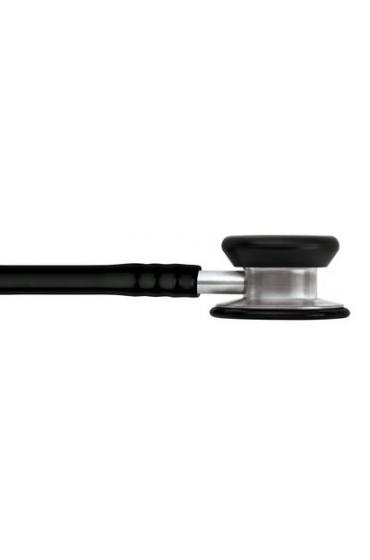 SALE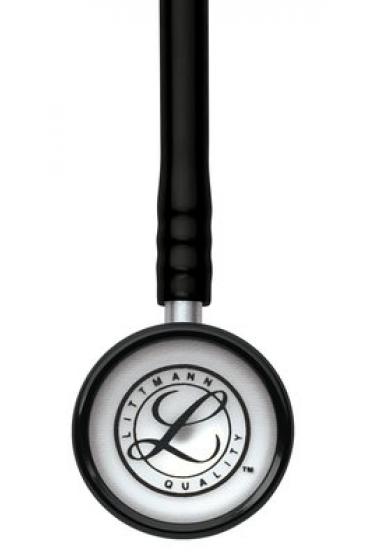 SALE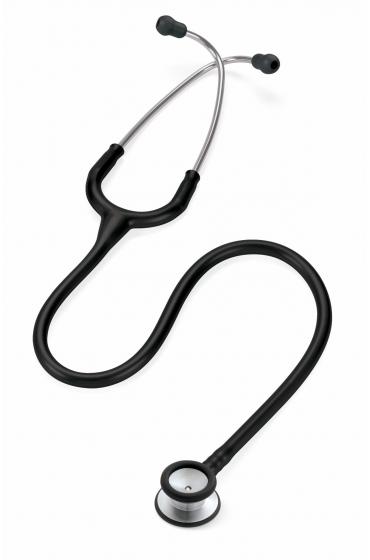 $
Item #: LITT-CL2-PED

Order now to ship on
Mon, May 10th
|
Details
Optional Add-Ons
Select quantity before clicking 'Add to Cart' button
3M Littmann Classic II Pediatric 28" Stethoscope
5
5
28
PRODUCT DETAILS

The 3M Littmann Classic II Pediatric Stethoscope is specially designed for use on smaller patients. It delivers high acoustic sensitivity, through its dual-sided chestpiece, for both high and low frequency sounds. It is used by medical professionals and students alike to identify, listen to, and study heart, lung, and other body sounds for physical assessment and diagnosis in pediatric patients.
Stethoscope Highlights
Dual-sided chestpiece with smaller 3.3cm diaphragm is ideal for pediatric patients.
Versatile chestpiece design provides high acoustic sensitivity with both a floating diaphragm and open bell.
Non-chill rim and diaphragm provide patient comfort.
Soft-sealing eartips provide an excellent acoustic seal and comfortable fit.
Headset is easily adjusted for individual fit and comfort. Angled eartubes align with ear canals.
7 out of 10 acoustic performance rating.
3 year warranty, made in the USA.
Suggested Applications
Used as a diagnostic aid as part of the physical assessment of a patient. Ideally suited for any pediatric specialists.
Laser Engraving Services
Our professional laser engraving services are available on the Littmann Classic II Pediatric Stethoscope. Laser engravings are performed in-house, and do not delay your order (unlike most of our competitors). Orders placed before 2PM EST Monday - Friday ship the same-day. To learn more about our industry leading laser engraving services, click here.
Authenticity Matters
MyStethoscope.com is 3M Littmann Authorized Dealer.

SPECIFICATIONS
Product Specifications
Applications
Physical Assessment and Diagnosis
Chestpiece Finish
Machined Stainless Steel
Chestpiece Technology
Double Sided
Chestpiece Weight
40 Ounce
Diaphragm Diameter
1.31 Inch
Diaphragm Material
Epoxy/Fiberglass
Diaphragm Type
Floating Diaphragm
Eartip Type
Soft Sealing
Headset Material
Wide diameter aerospace alloy / Anodized aluminum
Length
28 Inch
Net Weight (Metric)
105g
Occupation
Nurse, Pediatrician
Performance Rating
7
Patient
Infant, Pediatric
Small Diaphragm Diameter
1 Inch
Warranty Period
3 years
Reviews (28)
Kelly Stone
|
" />
12/29/2020
Excellent product and quality. Too bad there aren't more colors to choose from.
Luis Rodriguez
|
" />
12/29/2020
Excellent service, fast, accurate, good product, no problems
Luis Rodriguez
|
" />
11/25/2020
Excellent service, fast, accurate, good product, no complains
Ian Kanda
|
" />
11/25/2020
The Littmann classic II pediatric stethoscope is my "go-to" for patients rabbit and smaller. Every veterinary professional that works with exotics should have one. Engrave your name on it, because everyone will want it too.
Howard
|
" />
10/02/2020
I purchased a rainbow finished stethoscope for my daughter--she is a 4th year medical student applying for a pediatric residency. The rainbow finish is great
Evelin Saltos
|
" />
09/03/2020
Great, thank you for your assistance, is beatiful with Laser Engraving
Sharon Bass
|
" />
06/04/2020
I love this new stethoscope. First, I can really hear well with it. I hadn't realized how bad my old one had become. Second, the patients commented on how pretty it is. I picked the blue green w rainbow. And I doubt a doctor will walk off with it because it's so unique.
Madiha khalil
|
" />
02/10/2020
Easy to order Quick delivery
Bob
|
" />
10/16/2019
Solid product, appreciate the fast service! Well done!
JMY
|
" />
07/22/2019
Excellent service and quality
Lena Marbury
|
" />
05/21/2019
I waited until the last minute to order this stethoscope for my daughter's graduation. I got it with 2 days to spare and it was engraved. She loved it!!
Caroline Sosin
|
" />
05/16/2019
I purchased this stethoscope as a graduation gift for my daughter who is graduating from surgery residency. It arrived on time and as ordered.
Stacie
|
" />
05/16/2019
I already own a Littmann Cardiology III which I love but it is too big when assessing kiddos.The Littmann Classic Pediatric II is perfect for my job as a nurse on the pediatric floor of a hospital. I chose Royal Blue and had it engraved and still received it in 3 days! The color is even more vibrant then the picture on the website and the engraving is easy to read. I am very happy with my new stethoscope!!
Sangini Punia
|
" />
12/20/2018
Purchased this stethoscope for a friend as a gift after passing an important test. I chose the navy blue color and also got it engraved. The product came in original Littmann packaging, the color was the same as advertised and the package arrived in time. This is a quality product and works well - as expected for Littmann. I would buy again.
Dr. Lucie Berryhill
|
" />
10/23/2018
I ordered this stethoscope for my daughter who just completed her residency. It arrived within four days of placing the order, complete with custom engraving. I couldn't be happier with the purchase.
Claudia Thomas
|
" />
03/05/2018
This is the third I have owned in my career. Reliable workhorse for all ages from infant to young adults. I like the longer length which allows me to reach squirmy kids with less stress on my back. Price was excellent and I made use of laser engraving for $9.99. It will last for years if I don't lose it. I didn't buy my last one from MyStethoscope.com, but it came so quickly and shipping was really reasonable, so I will buy my next one from them!
Fabian Rodriguez
|
" />
12/22/2016
I am extremely satisfied with the product and highly recommend You will enjoy as much as I do your new sthetoscope and your patients will be really great full with your performance so don't wait any more and get it
James
|
" />
12/20/2016
Received my stethoscope 3 days earlier then the estimated arrival date. Right size, wieght, color & the engraving was awesome. Look forward to my next purchase.
Stacia Hester
|
" />
12/04/2016
Exactly what I wanted! Will recommend to others.
L. Gessner
|
" />
07/28/2016
It came quickly and was exactly what I wanted. Great color selections. The stethoscope works great, the acoustics are what I would expect from a Littmann.
Write a Review
Your Name:
Your Review:
Note:

HTML is not translated!
Rating:
Bad
Good
Enter the code in the box below:
WHY US?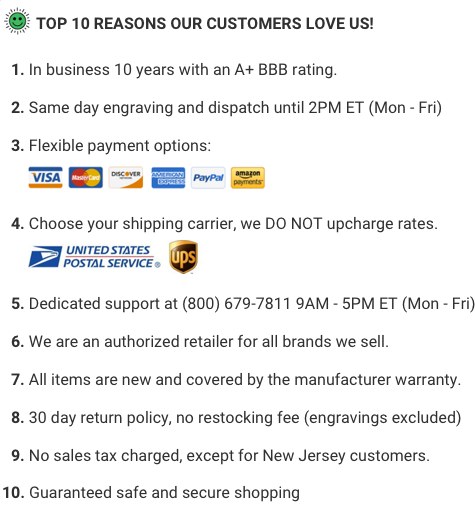 ---
---
© 2005-2020, MyStethoscope LLC, 33 Wood Avenue South, Suite 600, Iselin, New Jersey 08830,
1-800-679-7811