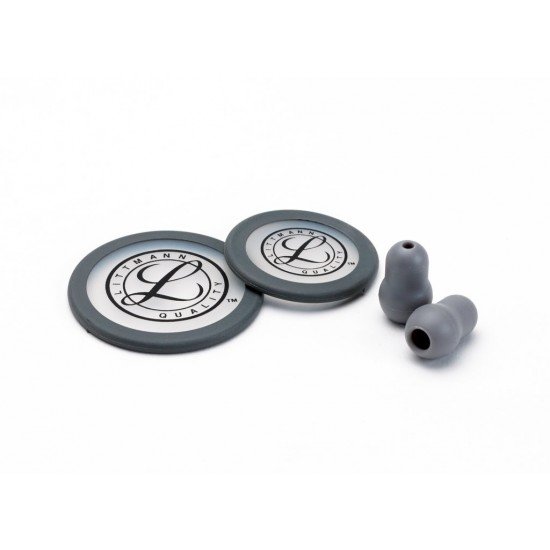 Littmann Spare Parts Kit, Classic III, Gray
In Stock.
Ships by
Monday, Sep 25th
The 3M Littmann Stethoscope Spare Parts Kit is a convenient package specifically designed for the Classic III Stethoscope, providing essential replacement parts to maintain the quality and reliability of this diagnostic tool. The kit includes a gray single piece tunable diaphragm that fits both the adult and pediatric sides of the chestpiece, and two small (1/2 inch) gray Snap Tight Soft-Sealing Ear tips. These replacement parts are easy to install, maintain and will help to extend the life of your stethoscope for years to come.
This kit is particularly useful for healthcare professionals who use the Classic III stethoscope which features a versatile two-sided chestpiece with a tunable diaphragm for exceptional performance and a convenient way to listen to high and low frequency sounds. The gray colored diaphragm and eartips match the color of the stethoscope's rim. By keeping a spare parts kit on hand, you can ensure that your stethoscope is always in top working condition and have the parts you need to quickly replace lost or worn parts.