FAST ENGRAVING & FREE SHIPPING $125+

Details

FREE SHIPPING OVER $125!

Standard delivery arrives within 1-3 business days.

At checkout we will provide delivery dates for all available shipping methods. Unlike our competitors, we do not markup our shipping rates.

There is NO ORDER DELAY to have your stethoscope laser engraved.

All items listed are in stock. Our shipping warehouse is closed weekends and holidays. If an order is placed during this time, it will ship the next business day.
3M Littmann 3200 Electronic 27" Stethoscope
3M Littmann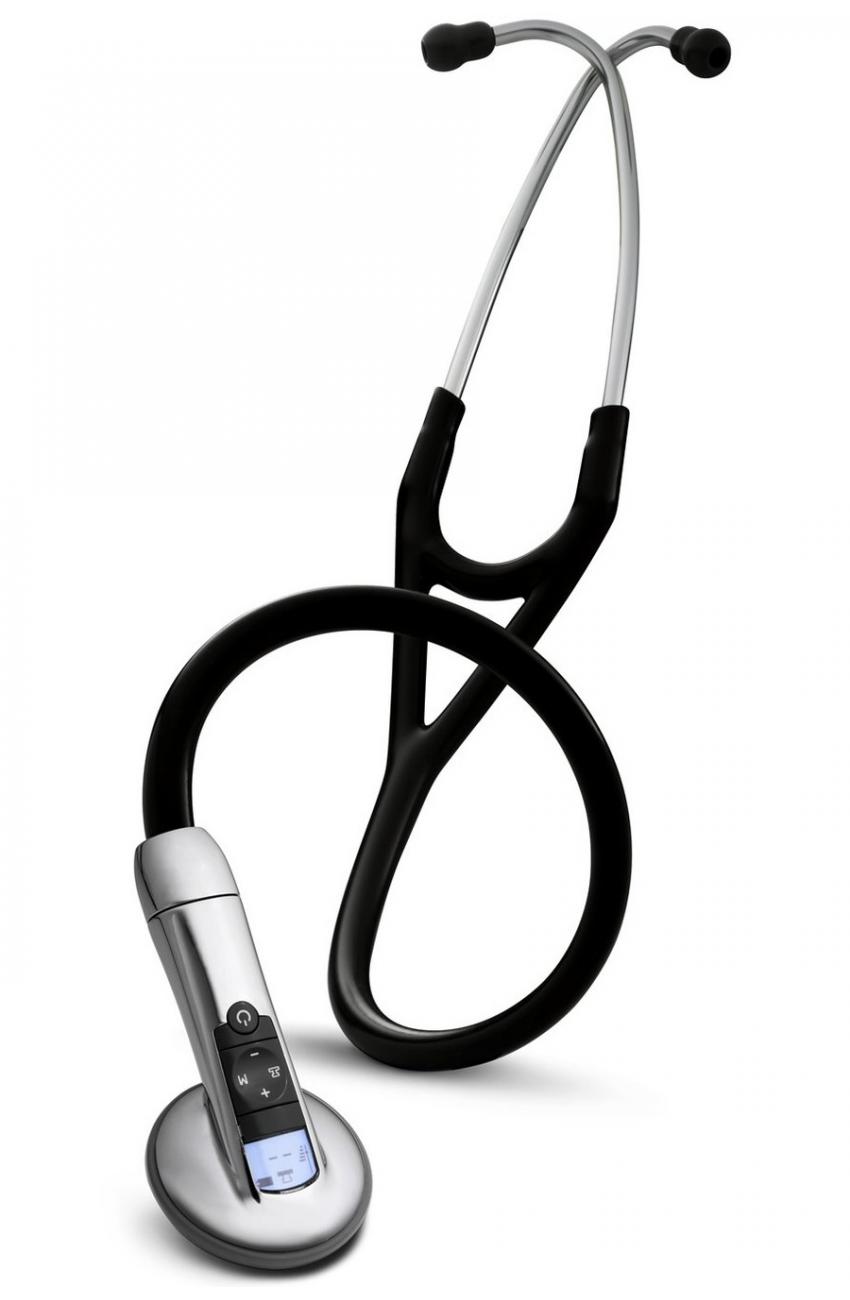 SALE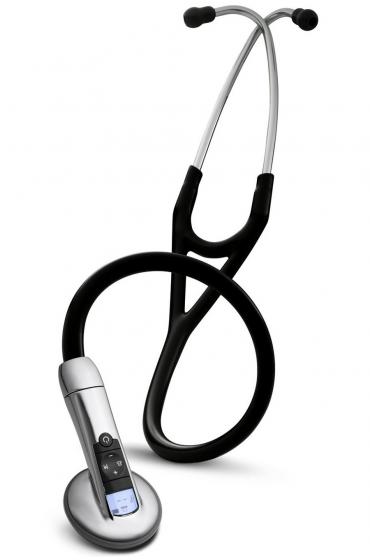 SALE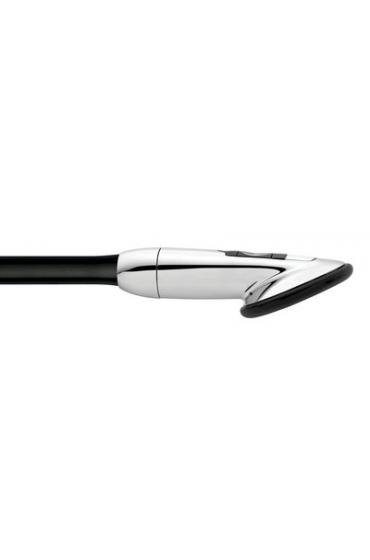 SALE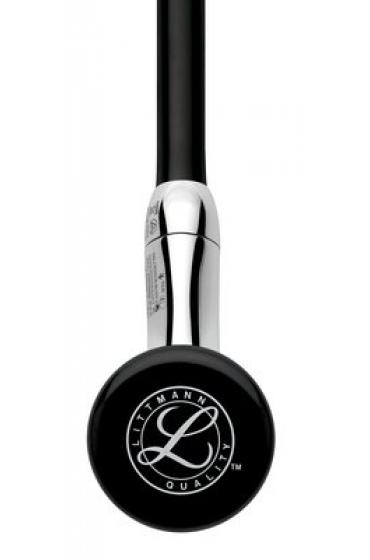 SALE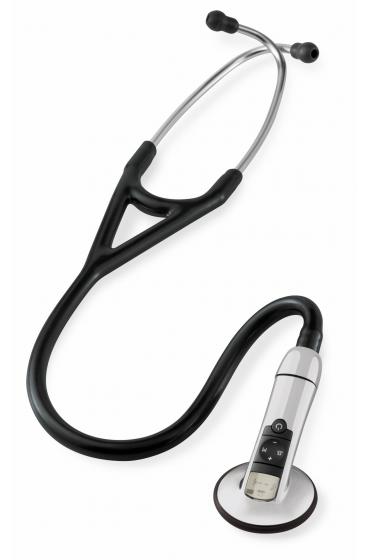 $
Item #: 3200

Order now to ship FREE on
Fri, Mar 5th
|
Details
Optional Add-Ons
Select quantity before clicking 'Add to Cart' button
3M Littmann 3200 Electronic 27" Stethoscope
5
5
49
PRODUCT DETAILS

The 3M Littmann 3200 stethoscope combines Ambient Noise Reduction technology and frictional noise dampening features with amplification, Bluetooth® technology, and an all-new user interface, for the next level of performance and ease of use. The 3M Littmann Electronic 3200 Stethoscope delivers an exceptional auscultation experience. Clinical evidence shows that it's easier to detect difficult-to-hear heart sounds, like S3 gallops, aortic regurgitation murmurs, and abnormal lung sounds.
Stethoscope Highlights
Transmit sounds via Bluetooth® technology (Bluetooth® adaptor included – not compatible with Apple devices)
Listen remotely via 3M™ Littmann® TeleSteth™ System (sold separately)
Eliminate 85% (on average) of ambient noise.
Amplify sounds up to 24x
View your patient's heart rate on the LCD display.
Compatible with StethAssist Heart and Lung Sound Software - download here.
10+ out of 10 acoustic performance rating.
2 year warranty, made in the USA.
Suggested Applications
Used as a diagnostic aid as part of the physical assessment of a patient. Ideal for cardiologists, critical care nurses, EMTs, ER doctors, general practitioners, medical students, pediatric specialists, registered nurses.
Laser Engraving Services
Our professional laser engraving services are available on the Littmann Electronic 3200 Stethoscope. Laser engravings are performed in-house, and do not delay your order (unlike most of our competitors). Orders placed before 2PM EST Monday - Friday ship the same-day. To learn more about our industry leading laser engraving services, click here.
Authenticity Matters
MyStethoscope.com is 3M Littmann Authorized Dealer.

SPECIFICATIONS
Product Specifications
Applications
Cardiology/High Performance
Chestpiece Finish
Chrome
Chestpiece Technology
Single sided
Diaphragm Diameter
2 Inch
Diaphragm Material
Polyurethane-Coated Silicone
Diaphragm Type
Digital Electronic Filtering - Ambient Noise Reduction (ANR)
Eartip Type
Soft Sealing
Headset Material
Wide diameter aerospace alloy / Anodized aluminum
Length
27 Inch
Net Weight (Metric)
185g
Occupation
Anesthesiologist, Cardiologist, Emergency Physician, EMT/EMS, Family Practitioner, Internist, Medical Student, Nurse, Pediatrician, Physician, Respiratory Specialist
Performance Rating
10+
Patient
Adult, Infant, Pediatric
Warranty Period
2 years
Reviews (49)
Ben Ewald
|
" />
02/23/2021
The product is great. Huge difference from the old one I have. I can hear extremely well. The heart rate reader works great as well. Didn't know that it did that when I purchased it
Fnu Manjunatha
|
" />
11/25/2020
This is like dream come true This stethoscope is awesome Came in neat package Quality of stethoscope is wonderful My stethoscope guys gave me the best prize online Great product
Amanda Hill-Cook
|
" />
10/02/2020
Product works great Shipped to me promptly Engraving looks great Fair with regards to pricing!!!
Jay R
|
" />
07/19/2020
Great scope, I can now make up for my hearing deficits.
Jenn
|
" />
04/05/2020
Littman has always been my preference in stethoscopes. I've always had some hearing loss in my right ear and decided I need one that I can hear better. I researched many electronic ones and read all the reviews and decided on the Littman 3200 electronic stethoscope. It beautifully amplifies sounds while drastically reducing ambient noise. I would give this piece a 10/10!!! Also customer service is awesome. When I paid for this I neglected to look at shipping address and noticed it was to be shipped to an old address. I immediately contacted my stethoscope CS by email on a weekend and they replied that day and changed it to my correct address. If you are on the fence and have some hearing loss this is the stethoscope for you!!!!
SarahK
|
" />
03/06/2020
much better amplification- crazy what a huge difference this makes. Easy to use Like the battery-saving mode. Glad I chose this stethoscope.
Denise Pimintel
|
" />
02/10/2020
Great scope, ordered the burgundy, love the color, amplified sound helps with assessment in a noisy critical care environment.
Amanda
|
" />
02/03/2020
This is my second time purchasing this. My first lasted over 5 yrs and only had to be retired due to overuse/abuse. It is an excellent stethoscope. I love that I can "tune in" to any abnormal sounds while still resting the device on the patient's chest. Switching from bell to diaphragm with the touch of a button is a great feature as well. The blue tooth feature: I haven't used yet but I think this will be valuable to specialists when evaluating an odd lung or heart sound. I can't go back to "regular" stethoscopes now! This is far superior. When teaching my NP students, this is a nice tool, as the students can hear abnormal sounds much more clearly rather than trying to discern abnormalities when they are so faint on other stethoscopes.
Curt Coggins
|
" />
01/20/2020
As a physician in my early 60s, my hearing isn't what it used to be. This stethoscope has restored my confidence in my ability to accurately assess heart sounds. With the traditional form factor, there is no learning curve or fumbling with ear pieces on flimsy wires as with other brands. AA battery power avoids that uncharged unit frustration. Ergonomics are excellent, although I occasionally accidentally adjust the volume. Overall, this product is spot on and has the potential to make any physician a better one.
Bishal Bista
|
" />
12/26/2019
I bought it for my wife. She loves it. Worth the price.
David Pence
|
" />
12/04/2019
Worked fine and shipping was great
Aprill Nagy
|
" />
11/20/2019
I purchased the Littman 3200 Electronic Stethoscope to help in my Home Healthcare practice andI love it! I can definitely tell a difference in the heart sounds and can hear so much better with this stethoscope than my old one. Highly recommend this product.
Drew
|
" />
10/19/2019
Stethoscope is great I can hear everything over my tinnitus. There was a shipping issue but they were great and took care of it quickly. Will definitely use them again.
Thomas V. Tupper
|
" />
08/05/2019
This is a very good product. The acoustics are excellent. It has a good feel in the hand. It is very easy to use and to switch from diaphragm to bell. I am very pleased!
Jenn
|
" />
07/23/2019
I bought this stethoscope for my husband that has significant hearing loss in both ears. He loves using it and can hear everything. It is a great purchase for anyone with hearing loss!! We reached a bunch of different stethoscopes and this was the best one by far!!!
Abdulrahman
|
" />
06/17/2019
I use this stethoscope and It is the most amazing stethoscope in the world
Rajeev Yalamanchili
|
" />
05/28/2019
This is an excellent stethoscope. With noise cancellation the sounds are very clear and loud. Very easy to record sounds as well.
AJM
|
" />
05/22/2019
Excellent piece of equipment and useful accompanying software. Received very good customer service from MYSTEHOSCOPE.
Tammy
|
" />
05/21/2019
I love this scope. I can hear well. With tinnitus a constant in my left ear, it can become questionable as to what I am hearing. With this scope all issues are minimized. This os my second scope. My first one was black, and the tubing seemed a hit more movable. This time I purchased a blue scope. The tubing is not a giving, more stiff than the black. Having said that, the black one was purchased over 7 years ago, and had some breaking in time.
Michael Bentz
|
" />
12/27/2018
My wife received this as an additional last minute Christmas gift, and she loves it. It only took a few days to received even with engraving. Evidently her hearing is getting as bad as mine, and the noise reduction and amplification are an enormous asset.
Write a Review
Your Name:
Your Review:
Note:

HTML is not translated!
Rating:
Bad
Good
Enter the code in the box below:
WHY US?