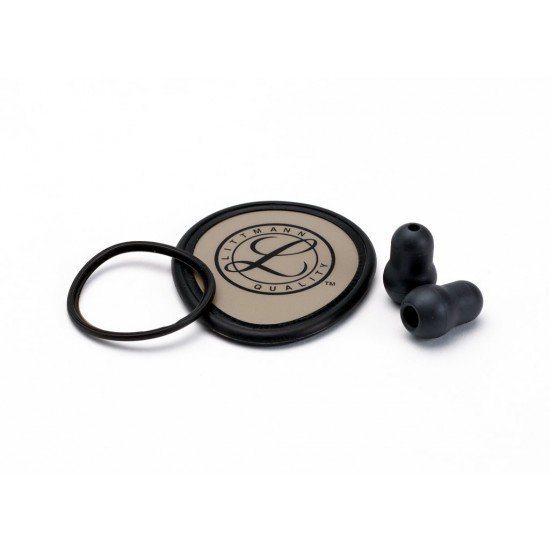 Littmann Spare Parts Kit, Lightweight II S.E., Black
In Stock.
Ships by
Wednesday, Dec 6th
The 3M Littmann Stethoscope Spare Parts Kit is a convenient package specifically designed for the Lightweight II S.E. stethoscope, providing essential replacement parts to maintain the quality and reliability of this diagnostic tool. The kit includes a black rim and tunable diaphragm for adult side of the chestpiece, a non-chill sleeve for bell side of the chestpiece, and two small (1/2 inch) black Snap Tight Soft-Sealing Ear tips. These replacement parts are easy to install, maintain, and will help to extend the life of your stethoscope for years to come.
This kit is particularly useful for healthcare professionals who use the Lightweight II S.E. stethoscope which is designed as an entry-level instrument that offers a surprising number of beyond-the-basics features such as a tunable diaphragm, dual-sided chestpiece, and adjustable headset. The black colored diaphragm, rim and eartips match the color of the stethoscope's rim. By keeping a spare parts kit on hand, you can ensure that your stethoscope is always in top working condition and have the parts you need to quickly replace lost or worn parts.