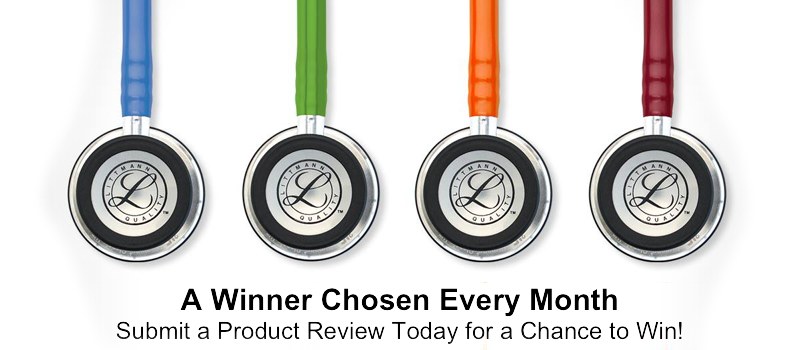 CONTEST DETAILS:
Submit product reviews now through December 31st for a chance to win a $50 American Express Gift Card. Each approved quality product review is an entry to win.
Only quality reviews will be approved and entered into the contest. The winners will be selected the first week of July 2019 and notified by e-mail to receive their prize.
The $50 American Express Gift Card will be electronically delivered via email to the selected winner.
CONTEST INSTRUCTIONS:
Each product listed on MyStethoscope.com contains a "write a review" link (screenshot below):

To write a review, simply head over to any product page in our store and click the write a review link.
In order for your review to be included in the contest, you must either have an account with MyStethoscope.com (click here to create one) or have previously placed an order as a guest.
Be sure to use the name on your account or the name you used to place your order (First and Last Name) when submitting a review. We will lookup your name in our database to find your contact info, so it's critical that you use your full name.
SPAM NOTICE
The more reviews you write, the greater your odds of winning. However, to prevent spam all product reviews undergo a moderation process before
being posted to our site. Only original quality reviews will be entered into the contest drawing.
Your information is safe and will not be shared outside of our company. View our privacy policy.
Last Updated 05/01/2021