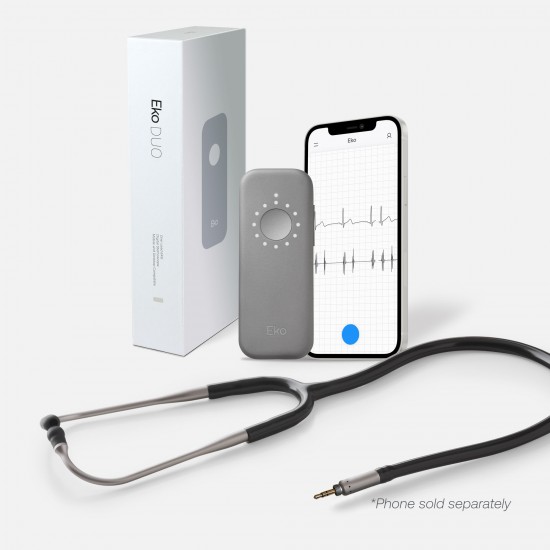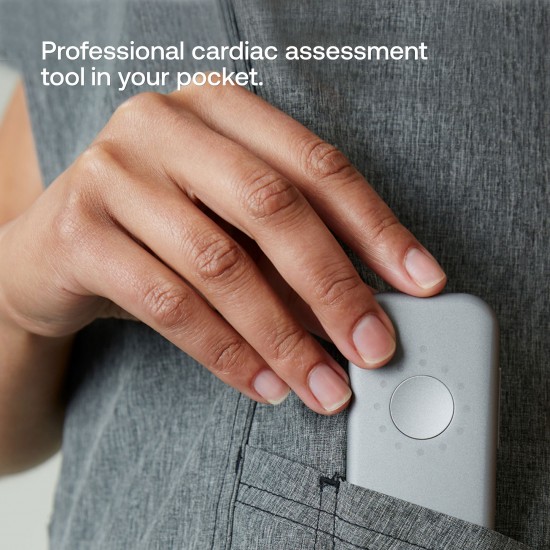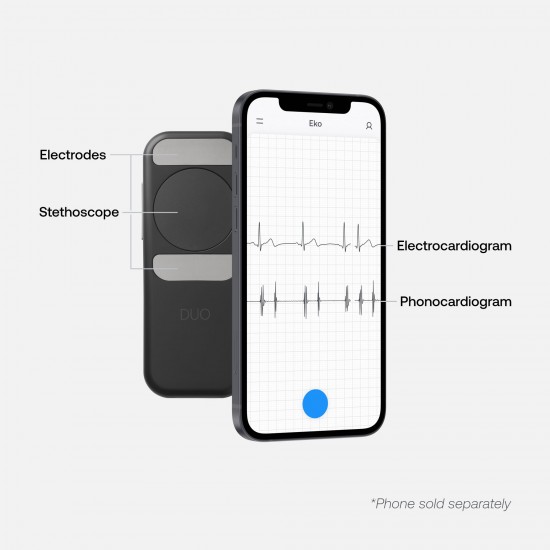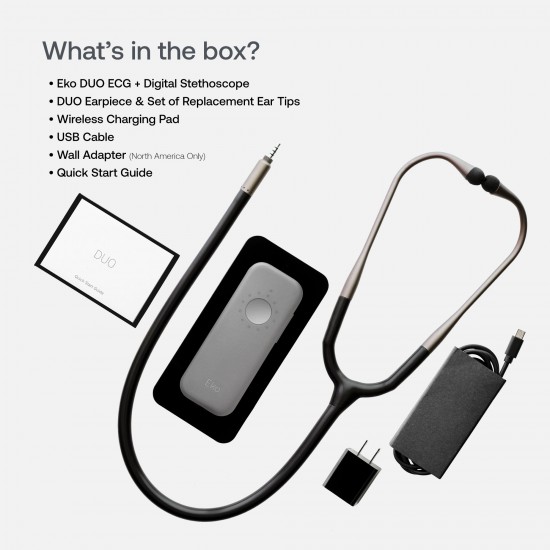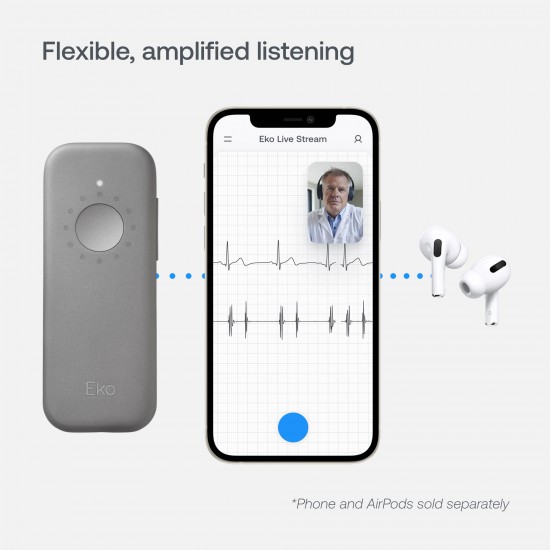 Sale Ships Free





Eko DUO ECG + Digital Stethoscope (2nd Gen)
In Stock.
Ships by
Thursday, Sep 29th
Eko DUO ECG + Digital Stethoscope (2nd Gen)
All-in-one Cardiac Exam System in Your Pocket. Catching early signs of heart disease is critical, and now, the power of early detection can be in the pocket of every clinician.
Meet DUO, the first and only professional-grade pocket-sized cardiac examination system used to detect early signs of heart disease and facilitate timely care for patients in and out of the clinic. By combining ECG and stethoscope auscultation, clinicians get more information at a glance without disrupting workflow or running costly tests. FDA-cleared software enables clinicians to capture, transmit, and analyze electromechanical cardiac data in as little as 15 seconds — from the clinic or the comfort of patients' homes. View or live stream ECG tracings and sound waveforms directly from your mobile devices with just a few taps.
DUO is purpose-built for wireless listening and telemedicine, making it ideal for clinicians who need to be mobile or work in non-clinical environments. Automated disease detection, powered by FDA-cleared, clinically-proven algorithms help clinicians detect early signs of cardiac conditions with comparable accuracy to human experts.
Eko Duo Overview
Pocket-sized cardiac examination system.
Spot check for arrhythmias and murmurs in as little as 15 seconds.
Capture professional ECG with no adhesives or wires.
Up to 32x amplified heart, lung, and bowel sounds with advanced audio filtering.
Wireless listening through the Bluetooth device of your choice.
Optional listening through a traditional stethoscope earpiece (sold separately).
FDA-cleared, HIPAA-compliant, encrypted and SOC 2 compliant.
Purpose-built for telehealth.
Live stream ECG, sound waveforms, and body sounds from your mobile device in just a few clicks.
Automated detection software helps you identify signs of disease faster (subscription may be required).
Caution: Federal (USA) law limits the device to sale by, or on the order of, a healthcare professional.
Stethoscope Videos
Authenticity Matters
MyStethoscope.com is Eko Authorized Partner.

Elevate your physical exam with smart assessment software
Listen wirelessly using the Bluetooth-enabled device of your choice.
See and hear heart, lung, and bowel sounds and ECG in real-time for more timely informed decision-making.
Save unlimited recordings to chronicle a patient's history or monitor disease progression on a unified cloud dashboard.
Securely share recordings for a second opinion or referral in just a few seconds.
Access advanced audio controls to fine-tune your listening experience.
Initiate remote auscultation for telemedicine exams over a dedicated, HIPAA-compliant and encrypted live stream with just a few clicks.
Catch signs of early-stage conditions with automated disease detection (subscription may be required).
*Phone/Tablet sold separately.
Connection & Storage
Threaded 3.5mm jack for DUO Earpiece, other wired headphones, or audio cable
Bluetooth LE 4.2
.WAV and .PDF file formats
Compatibility
Eko App for Apple iOS: iOS 12 and later
Eko App for Android: Android OS 8 and later
Dimensions & Weight
4.7 inches (119mm) L x 1.9 inches (47mm) W x 0.6 inches (16mm) D
Length with DUO Earpiece: 31.5 inches (800mm)
3.6 ounces (102 grams)
Power
Wireless induction charging
Automatic power off after 5 minutes of inactivity
Rechargeable lithium-ion battery with 10-hour life
Up to 1-year standby time
Construction & Materials
6061 machined aluminum and
High-impact ABS thermoplastic
Does not contain natural rubber latex or phthalate plasticizers
Clean with isopropyl alcohol wipes
Certifications & Licenses
FDA Cleared
CE Cleared
Health Canada Approved
ISO 13485 Certified
MDSAP Certified
HIPAA Compliant