SAME-DAY ENGRAVING & FAST SHIPPING!

Details

FREE SHIPPING OVER $125!

Transit time for FREE shipping is approximately 1-3 business days, depending on your location. Displayed product shipping estimates are based upon overnight shipping. At checkout we will provide an estimated arrival date for all available shipping methods.

There is NO SHIPPING DELAY to have your stethoscope laser engraved.

Shipping warehouse closed weekends and holidays. If an order is placed over the weekend, it will ship Monday.
3M Littmann Classic II, Classic III, Pediatric, Infant and Select Replacement Tubing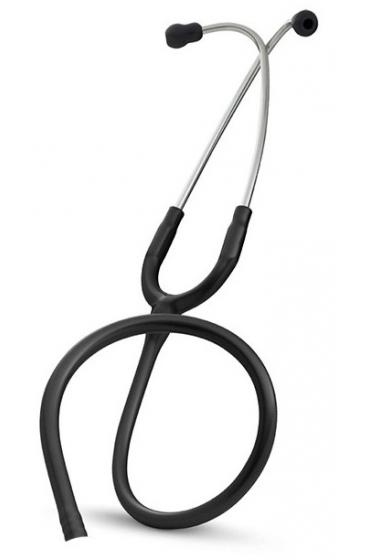 Item #: 3M-CLASS-BIN

$3999
In Stock.
Get it by
Wed, Oct 23rd
|
Details
3M Littmann Classic II, Classic III, Pediatric, Infant and Select Replacement Tubing
5
14
PRODUCT DETAILS
28 inch (71,1cm) Binaural Assembly for Littmann® Classic II SE, Master Classic II, Classic III, Classic II Pediatric and Infant, Select and Lightweight II S.E. Stethoscopes.
Reviews (14)
Edith
|
" />
07/29/2019
Fast delivery. Easy to connect to my existing stethoscope Saved money by simply replacing the tubing instead of purchasing a new stethoscope
Kathy Murphy
|
" />
06/17/2019
So glad I found your company! Received my navy blue tubing promptly in the mail and assembly was easy! I'm recommending you to all my nursing friends . I definitely feel like I have a new stethoscope without paying big money. Thank you again.
Maureen Donahue
|
" />
05/22/2019
Needed replacement binaural for my stethoscope. Prompt delivery. Great service.
James Lawler
|
" />
01/14/2019
Delivered promptly, I was very pleased. Great quality product from an easy to navigate website! I would/will definitely recommend product and website to others! Will order again, THUMBS UP!
Kathlyn
|
" />
12/20/2018
Quick delivery. Its like having a brand new stethoscope for under $100.
mike
|
" />
11/28/2018
Exactly as described. This is my third or fourth tubing replacement spanning 25 years and it works like new. To be fair if I didn't drape the scope over my neck they may last forever.
Vanessa Ozanick
|
" />
08/02/2018
I am very happy with my purchase. Shipping was quick. The replacement tubing works great and my stethoscope looks like new again.
Lynn H
|
" />
07/26/2018
Great product and price. Very helpful when changing address after order. Fast shipment too!
Lynn H
|
" />
06/26/2018
Product as described, great price! Very helpful when shipping to a different address after order placed! Great timing of shipment too!
David Dumas
|
" />
11/19/2017
Great, great experience! Shipped quickly, great product. My Littman is like new again!
Meddoc
|
" />
10/20/2017
Replacement tubing worked perfectly. Scope is like new. Five star.
Lorraine Barton
|
" />
08/04/2017
I was very pleased with the PROMPT service and Quality of your product. I would highly recommend your company!! Your web site was very user friendly!!
Shanti nair
|
" />
05/08/2017
Loved the color and quick delivery which has made my old stethoscope look new. Works perfectly!
Oliver Chrisler
|
" />
08/23/2014
Excellent. Basically got a new $100 stethoscope for $40. Can't beat that.
Write a Review
Your Name:
Your Review:
Note:

HTML is not translated!
Rating:
Bad
Good
Enter the code in the box below:
WHY US?