SAME-DAY ENGRAVING & FAST SHIPPING!

Details

FREE SHIPPING OVER $125!

Transit time for FREE shipping is approximately 1-3 business days, depending on your location. Displayed product shipping estimates are based upon overnight shipping. At checkout we will provide an estimated arrival date for all available shipping methods.

There is NO SHIPPING DELAY to have your stethoscope laser engraved.

Shipping warehouse closed weekends and holidays. If an order is placed over the weekend, it will ship Monday.
MaxiScope Stethoscope
SALE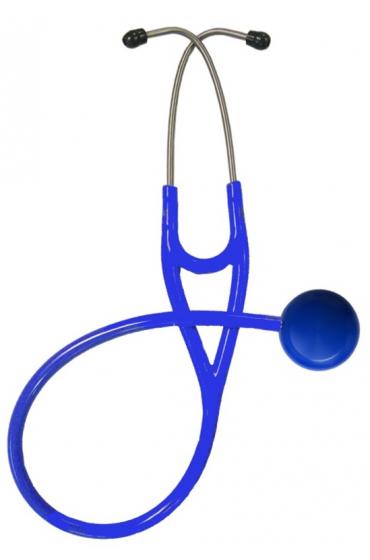 Item #: MAXI

In Stock.
Get it by
Thu, Oct 24th
|
Details
MaxiScope Stethoscope
5
2
PRODUCT DETAILS
Experience superior acoustics with the MaxiScope, the pressure-sensitive single-sided stethoscope. The unique rounded, crack resistant delrin head moves easily between auscultation sites. Use very light pressure for low frequency responses, firmer pressure for higher frequencies. The scope is extremely lightweight at 6 oz. The adult head is 2" in diameter and the total scope length is approximately 30". Comes with extra pair of soft ear tips.
IMPORTANT SHIPPING NOTICE: Ultrascope Stethoscopes are custom built and shipped direct from the manufacturer via UPS. As a result, all Ultrascope orders are subject to a 3-7 day shipping delay. Estimated delivery dates posted during the checkout process do not account for this delay.
Reviews (2)
Taylor Belmont
|
" />
06/29/2015
I bought this as a gift for my boyfriend, who is an RN, for Father's Day. He absolutely loved it! He has been researching the MaxiScopes for a while and is very much impressed with the quality of his. This was a great choice and I'm glad he loves it!
Andre Jackson
|
" />
12/28/2014
I bought this one for my wife who has been in EMS for close to 10 years she is also a paramedic student now. She loves the functions of this stethoscope and the color is her favorite. It was recommended to me by another paramedic and it was a great choice.
Write a Review
Your Name:
Your Review:
Note:

HTML is not translated!
Rating:
Bad
Good
Enter the code in the box below:
WHY US?