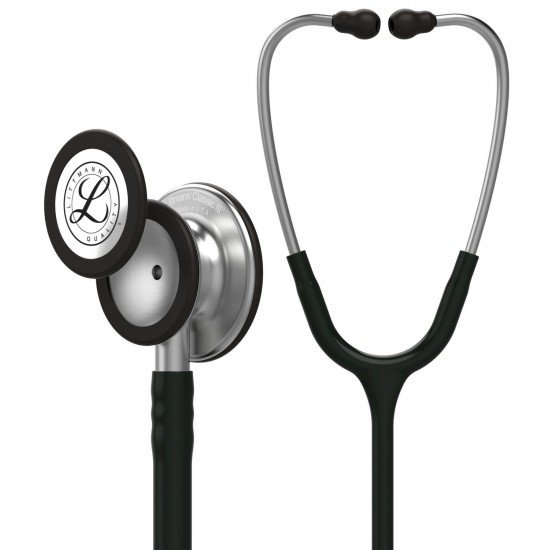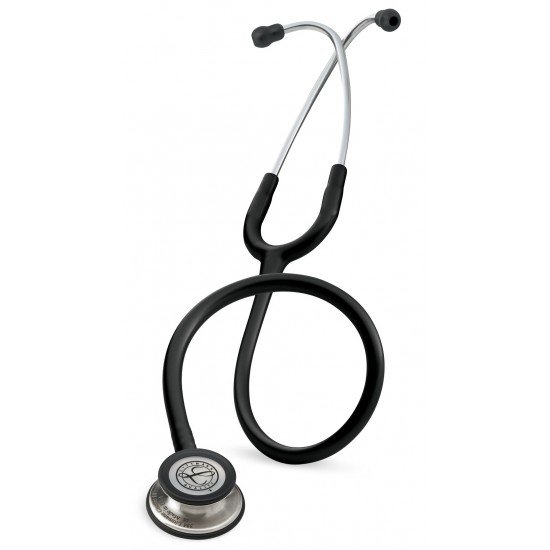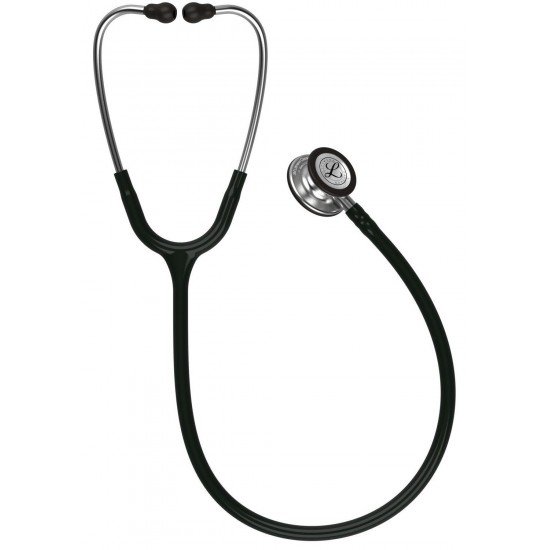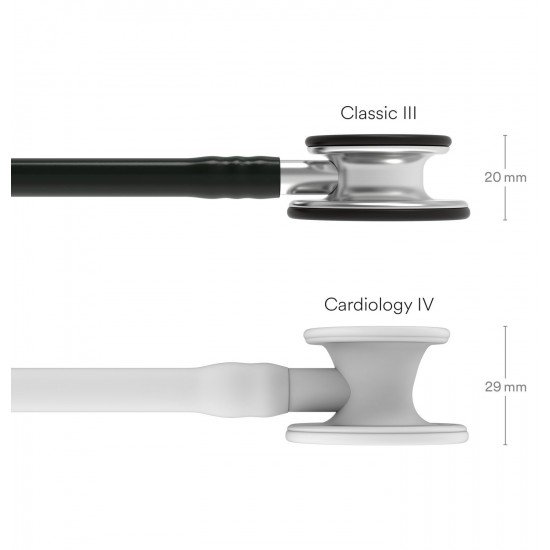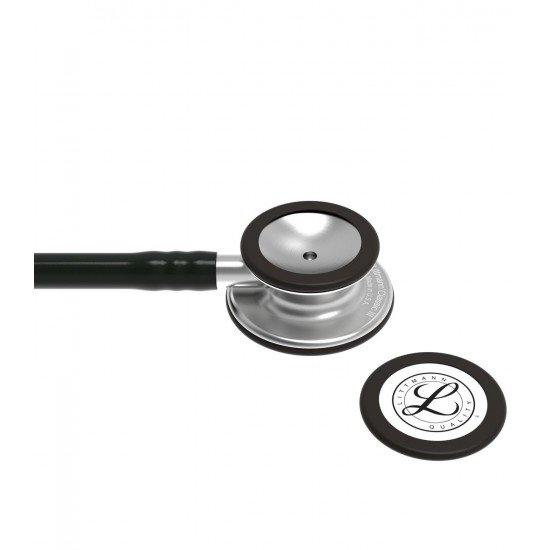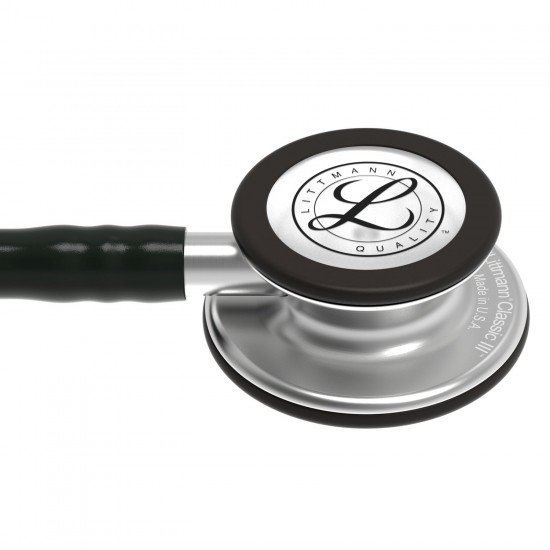 Sale






Littmann Classic III Stethoscope
In Stock.
Ships by
Friday, Sep 22nd
Littmann Classic III Stethoscope
The 3M Littmann Classic III Stethoscope is a state-of-the-art medical instrument that offers exceptional performance and versatility, making it a top choice for millions of medical professionals. The stethoscope offers high acoustic sensitivity, which is critical for accurate detection of sounds. It has a versatile two-sided chestpiece with tunable diaphragms that allow for easy switching between low and high-frequency sounds. This stethoscope is a popular choice among students, doctors, nurses, and other healthcare professionals for identifying, listening to, and studying heart, lung, and other body sounds during physical assessments, patient monitoring, and diagnosis. The Littmann Classic III stethoscope is an ideal tool for those who demand the best in performance, versatility and quality.
Stethoscope Highlights
Two-sided chestpiece with tunable diaphragms on both the adult and pediatric sides.
Single-piece tunable diaphragm is easy to attach, and easier to clean because its surface is smooth without crevices.
Pediatric side converts to a traditional open bell by replacing the single-piece diaphragm with a non-chill rim.
Next-generation tubing provides longer life due to improved resistance to skin oils and alcohol; less likely to pick up stains.
Small tunable diaphragm is useful for pediatric, small, or thin patients; around bandages; and for carotid assessment.
Stainless steel chestpiece is precision-machined into an aesthetically pleasing, less angular shape. The stem features open side indicator.
Snap-tight eartips have a soft, smooth surface providing a comfortable acoustic seal and comfortable fit
7 out of 10 acoustic acoustic performance rating.
Includes large and small soft-sealing eartips, non-chill bell sleeve, and instructions.
5 year warranty, made in the USA.
Stethoscope Videos
Love Your Stethoscope
The Littmann Classic III stethoscope is the ideal choice for clinicians working in non-critical environments such as monitoring and assessing children or adults. Its compact and sensitive design makes it perfect for use in these settings. Made with strong yet lightweight materials, this stethoscope allows for comfortable use for extended periods of time. An essential tool for medical professionals seeking a reliable and high-performing stethoscope.
Suggested Applications
General Physical Assessment and Diagnosis.
Littmann Classic III Digital Downloads
3M Littmann Classic III Stethoscope Flyer

3M Littmann Stethoscope Product Comparison Chart
Laser Engraving Services
Our professional laser engraving services are available on the Littmann Classic III Stethoscope. Laser engravings are performed in-house, and do not delay your order (unlike most of our competitors). Orders placed before 2PM EST Monday - Friday ship the same-day. To learn more about our industry leading laser engraving services, click here.
Authenticity Matters
MyStethoscope.com is 3M Littmann Authorized Dealer.

General
Applications
Physical Assessment and Diagnosis
Chestpiece Finish
Machined Stainless Steel
Chestpiece Technology
Double Sided
Diaphragm Diameter
1.7 Inch
Diaphragm Material
Epoxy/Fiberglass
Diaphragm Type
Tunable Diaphragm
Eartip Type
Soft Sealing
Headset Material
Wide diameter aerospace alloy / Anodized aluminum
Length
27.2 Inch
Length
27.2 Inch
Net Weight (Metric)
150g
Occupation
EMT/EMS, Medical Assistant, Nurse, Nursing Student
Patient
Adult, Pediatric
Performance Rating
7
Small Diaphragm Diameter
1.3 Inch
Warranty Period
5 years